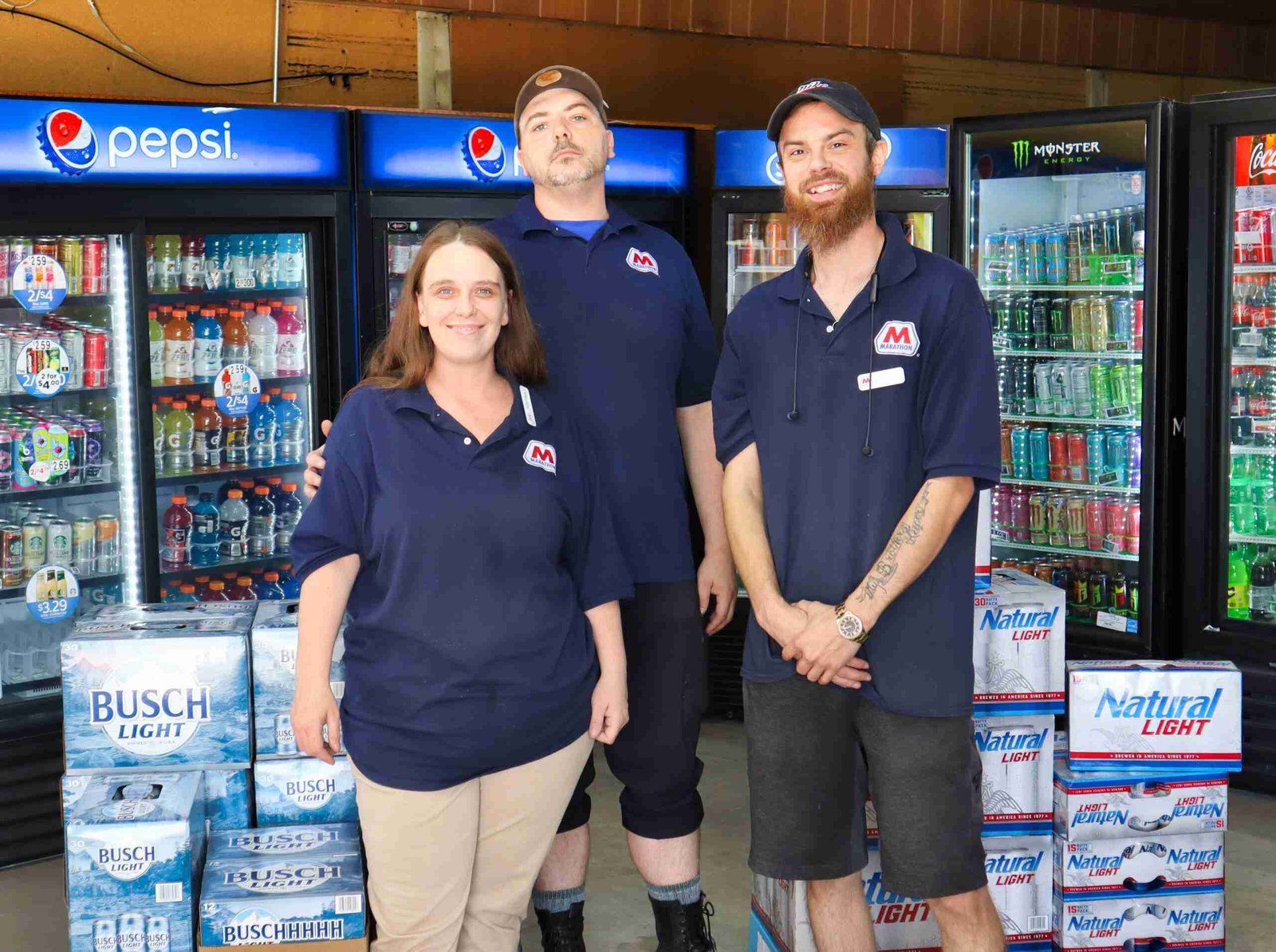 MARATHON CREW … Justina Piper, Daniel Piper and Ronnie Collins stand inside the new drive-thru at the Wauseon Marathon located north of the city on State Route 108.
---
By: Jacob Kessler
The Wauseon Marathon, located at 10085 OH-108 to the north of Wauseon, was previously known as Steve's Carryout and has made a lot of changes in the past year.
The station itself was purchased last year by Roj Dua from the previous owner Steve Gustwiller. Roj is currently also the owner of the Sunoco in Archbold and the Marathon in Montpelier. The station was closed in November of 2020 for a remodel and reopened on December 14th of 2020.
Since then, more work has been put into the gas station to provide more services to their customers. Diesel was added and another kerosene pump will be coming as well.
Food has started to come in as well with hot food such as Broaster Chicken and Pizza coming soon. The biggest change so far this year though has been the addition of a drive through.
Ronnie Collins is the Main Manager at the gas station and stated that adding a drive through was a necessity. "A drive-thru was really a requirement because where we are, there really isn't anything around here for people."
"This gives people living here and those passing through more options which is important. I have the best crew around and we care about customer service," said Ronnie.
The drive-thru opened on Thursday, August 26th and will be operating during normal business hours.
Jacob can be reached at jacob@thevillagereporter.com
---