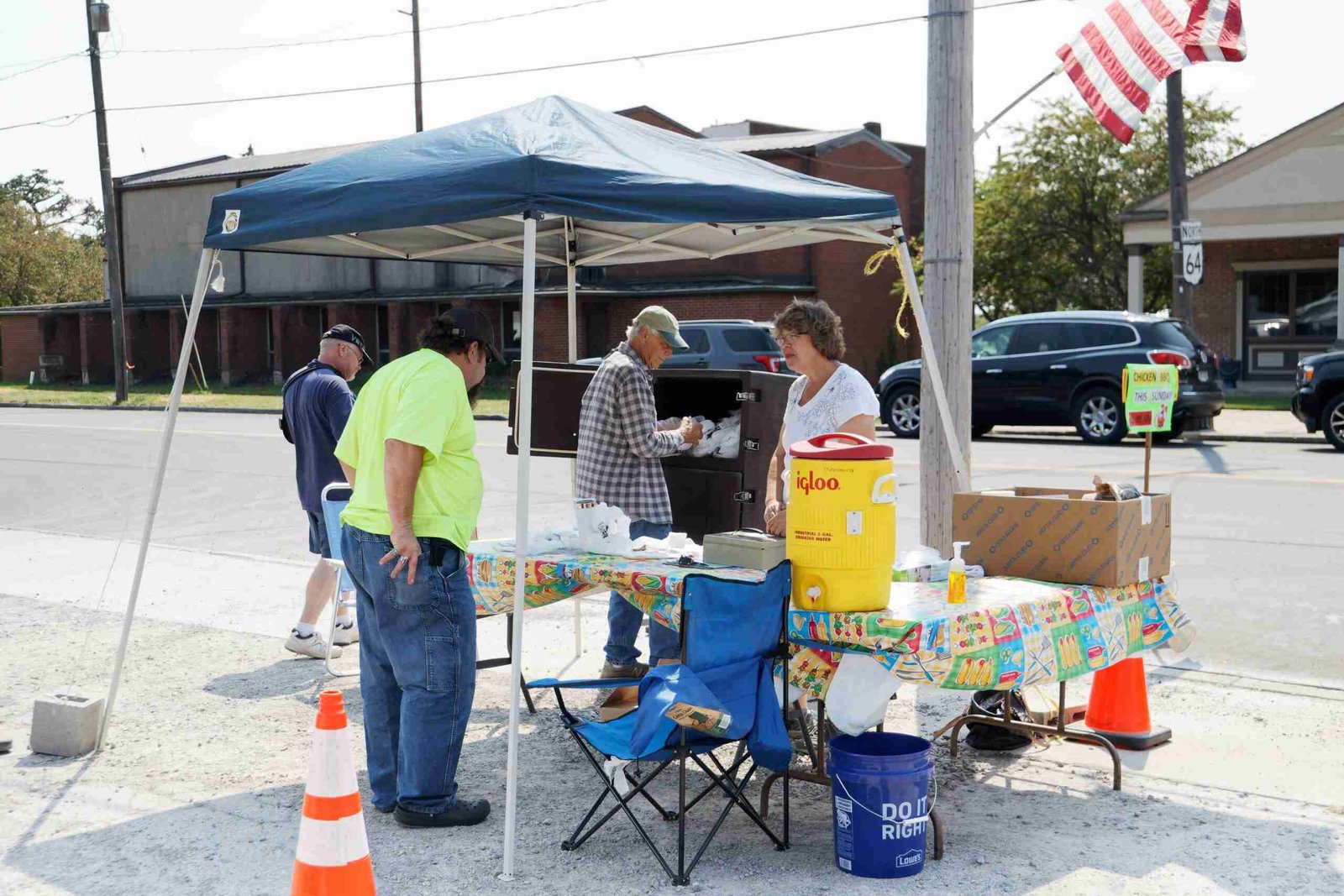 CHICKEN BBQ … Members of the Metamora Village Council sell BBQ Chicken halves to customers at the T-Mart in Metamora. (PHOTOS BY JACOB KESSLER, STAFF)
---
By: Jacob Kessler
The Metamora Village Council held their second Chicken BBQ sale of the year on Saturday, September 12th in the parking lot of the T-Mart downtown.
The sale consisted of BBQ chicken halves that were sold for $7. The sale took place in order to still raise some money for the village parks due to the Park-O-Rama being cancelled this year.
Money generated by the Park-O-Rama and this sale go to fund equipment at the park such as playground equipment, walking paths, and upkeep for the buildings at the park.
This year however, with the Park-O-Rama out, the council decided to still sell the chickens instead.
Matt Vaculik cooked the 500 chicken halves which were then sold by village council members who ran the stand. Boy Scout Troop 239 was also present at the T-Mart selling popcorn.
Popcorn sales earn the Troop the most money of the year and helps supply funding for their Pinewood Derby, awards, camps and more. Lines were long at both stands in the morning with council selling over 350 chickens by 1:00 p.m.
Council is hoping to see the return of the Park-O-Rama next year and with it the return of chicken dinners.
Jacob can be reached at jacob@thevillagereporter.com
---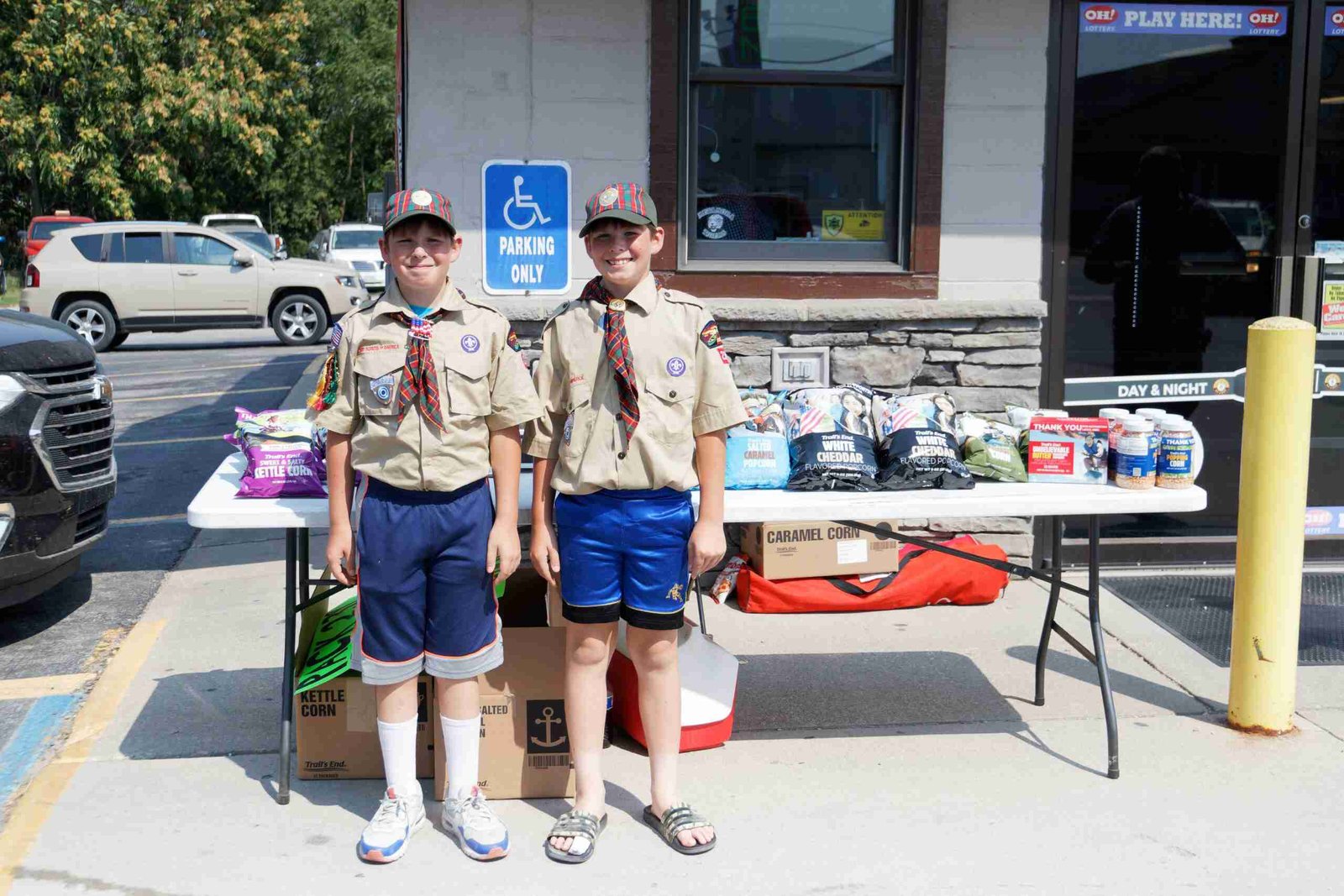 TROOP 239… Members of Boy Scout Troop 239 stand in front of the T-Mart in Metamora to sell popcorn during the Chicken BBQ sale.
---