---
JULIA SCHUURMAN … Julia Schuurman is selected as a top 10 finalist in the National Agriscience Fair Animal Systems Division 5. (PHOTOS PROVIDED)
KODI BRENNER … Kodi Brenner will receive her American FFA Degree during the National FFA Convention on October 29th.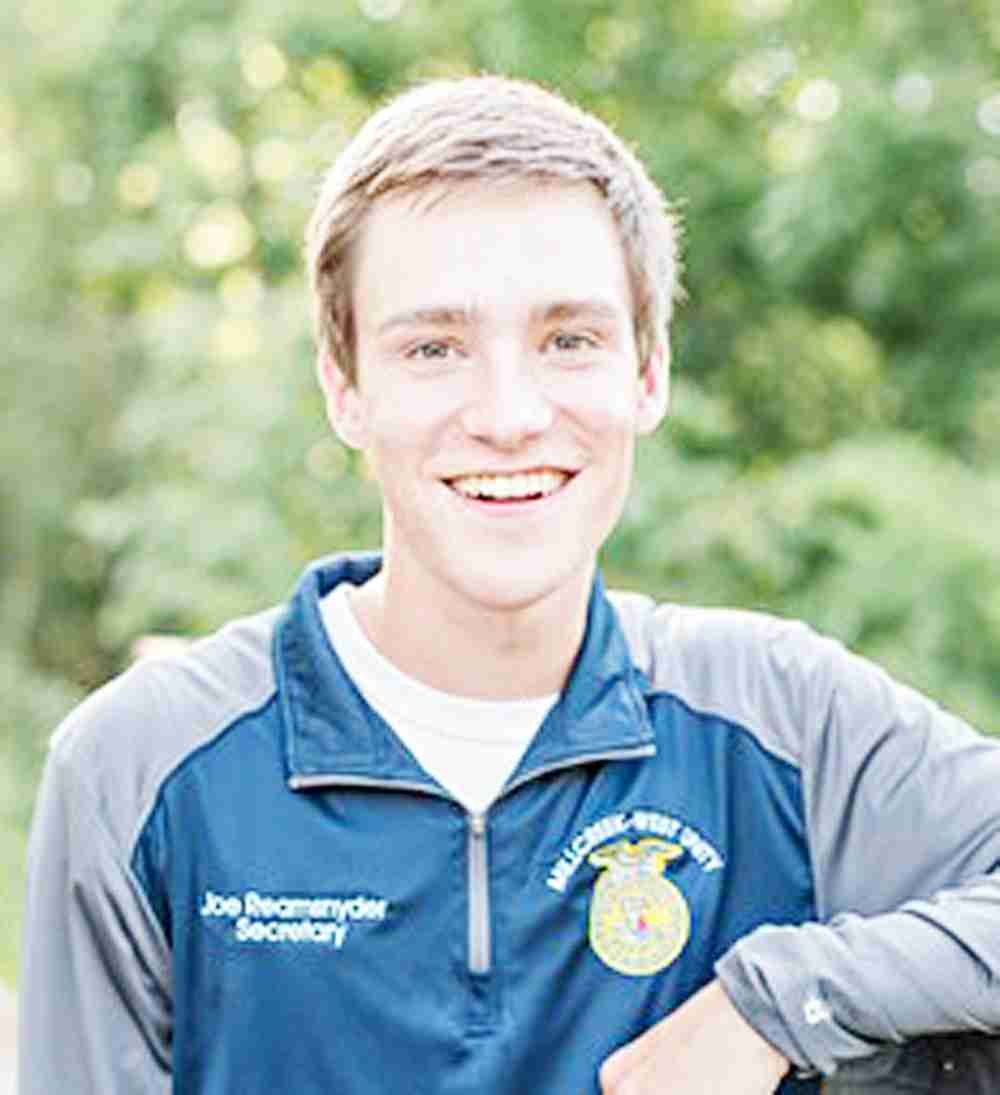 JOE REAMSNYDER … Joe Reamsnyder  will receive her American FFA Degree during the National FFA Convention on October 29th.
---
As the school year began for the 2022-2023 school year, the Millcreek-West Unity FFA received exciting news about members who will receive awards at the 2022 National FFA Convention and Expo.
Julia Schuurman was named a national finalist this year in the Animal Systems category in Division 5 of the competition with her project titled "The Effects of Disinfecting Agents and Water on Escherichia coli".
In May at the Ohio FFA Convention and Expo, Julia placed 1st in Animal Systems Division 5 and was then eligible for submitting her research to national competition.
Her report was accepted as one of 10 national finalists in her category and division and she will interview for her final placing on September 9th.
The chapter also received news that two graduated members will receive their American FFA Degree. The American FFA Degree is bestowed upon a select group of students in recognition of their years of academic and professional excellence.
This year 4,305 American Degrees will be awarded. Kodi Brenner and Joe Reamsnyder, of the Millcreek-West Unity FFA Chapter will be awarded the American FFA Degree at the 95th National FFA Convention & Expo on October 29th.
To be eligible, FFA members must have earned and productively invested $10,000 through a supervised agricultural experience (SAE) program in which they own their own business or hold a professional position as an employee.
Recipients must also complete 50 hours of community service and demonstrate outstanding leadership abilities and civic involvement through completion of a long list of FFA and community activities.  Less than one percent of FFA members achieve the American FFA Degree.
The American FFA Degree is sponsored by Case IH, Elanco Animal Health, Pepsico Inc., and Syngenta. The award recognizes demonstrated ability and outstanding achievements in agricultural business, production, processing or service programs.
Supporters can watch recipients receive their awards live online or on television through RFDTV.
The Millcreek-West Unity FFA is excited to have our members recognized at the national level and anticipate celebrating their accomplishments this October.
---