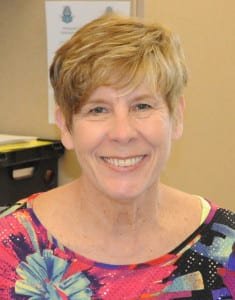 MONTPELIER: June 3, 2014- Connie Graham, Montpelier KK-6 Principal will be concluding her tenure as Principal for Montpelier Elementary after 6 years in her current position.
Mrs. Graham's service to Montpelier Schools, as first the K-2 Principal then KK-6 Principal, winds down with the closing out of the school year and will end over 25 years of public service as an educator. Prior to assuming her duties at Montpelier Schools, Mrs. Graham served as the KK-4 Elementary Principal in Fenton, Michigan for 5 years following 14 years of classroom experience as a 1st, 3rd, 4th, 6th, 7th and 8th grade teacher. Mrs. Graham also was an Elementary Music teacher during her career in Michigan.
Connie is married to Todd Graham, employed by the Farmers and Merchants Bank in Archbold, who is in charge of the Lending Department. Connie and Todd have three children; Megan, who followed in her mother's footsteps as an educator, and is currently a teacher in Fenton, Michigan, Jonathon who currently resides in Nashville, Tennessee along with his sister Kristin, who also resides in Nashville.
In reflecting back on her time at Montpelier, Mrs. Graham stated, "I have loved the experience of being a Principal. Where else can you get paid to play with kids, work with parents, and help teachers? It is a great job, although sometimes challenging and I am very thankful for the privilege of serving my students, families and our community. I have many wonderful and funny memories of my time here and I cherish the sweet and silly things that the students say to me. When I think back on my time here, I mostly smile because of the joy that has been mine here." Mrs. Graham also reflected on her career and quoted Henry Ford, who once said, " Find something you love to do and see if you can get paid for it," and for me teaching has been that one thing!
Connie's plans for the future include a cruise this summer down the Danube River in Europe from Budapest to Nuremberg, Germany, which her and Todd are "excited about doing and are looking forward to seeing the beautiful countryside." As for long-term plans, Mrs. Graham remarked "I am excited about the future and the opportunity to spend more time with our 2 grandchildren in Fenton, Michigan. There are few ways that are more exciting than being with them, as all grandparents know." The Montpelier Exempted School District will close out the school year on June 4, 2014.