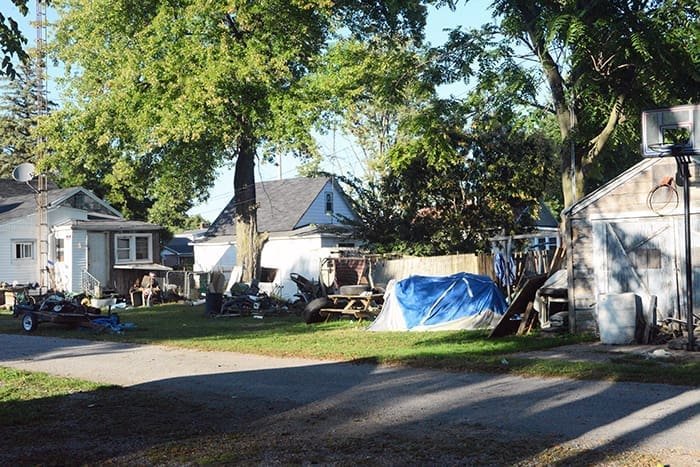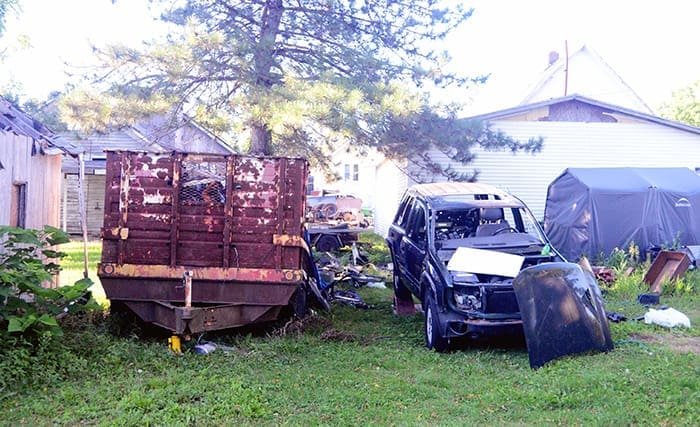 ---
By: Anna Wozniak
THE VILLAGE REPORTER
The Montpelier Village Council met on August 28, 2023 at 6 p.m. Roll call was had before a moment of silence and the pledge of allegiance.
Councilors Heather Freese, Don Schlosser, Melissa Ewers, Chris Kannel, and Kevin Motter were present, with councilor Nathan Thompson joining shortly thereafter.
Mayor Yagelski was presiding, and Law Director Chris Walker, Clerk of Council Molly Collert, and Village Administrator Jason Rockey were also present.
First approved was the agenda for the meeting, as were then the minutes of the August 14, 2023 meeting.
Councilor Ewers then brought up concerns over the recent popularity of motorized scooters and other recreational vehicles with students, who are using them to traverse on public roadways and sidewalks.
It is warned that parents are responsible for their children while they are using recreational vehicles, and that all said vehicles need to follow the rules and regulations that are expected on cars. This means no driving on the sidewalk, as well as obeying all traffic laws.
Council is concerned that the young age of the students using these vehicles will lead to driving violations, as many minors are unfamiliar with the proper course of action for many roadway encounters.
Councilor Thompson gave an update on the paving of the Iron Horse River Trail, sharing that funding actions are being looked into.
Councilor Motter shared that the dedication of SR 107 to Williams County Veterans Memorial Highway went well, with Congresswoman Marcy Kaptur "saying the right things at the right time" and "taking the time to really find out what we're about here" in Montpelier.
Councilor Freese shared that the Public Safety Committee has gotten the employee reviews back, as well as gotten the responses formatted.
Freese then expressed interest in scheduling a Town Hall Meeting before Councilor Kannel shared a good experience that he and Councilor Motter shared with three senior students involved in the E3 Program.
These students were out helping maintain the Iron Horse River Trail, exploring it for the first time. Councilor Kannel was excited to share the positive response the students had for the trail.
Village Administrator Jason Rockey then shared that there was a meeting with Maumee Valley Planning to discuss the approval of two grant applications for the installation of a 54" sewer line for the 200 and 300 Blocks of Cranberry Run, a project for which they will have to select an engineer at a later date.
The project must be done by June 2024 and is estimated to cost around $613,000.
It was then shared that the landbank will transfer the property at 419 W Main Street to Fackler Monument, as well as repair some damage to the Rings Pharmacy building.
Council then passed three resolutions. Resolution 1378 awarded the bid for the WIL Iron Horse River Trail project to State Highway Clearing for $1,156,930.67.
Resolution 1379 approved administration to apply for more grant funding to finish the 54" sewer line for Cranberry Run along the 400 Block of Washington Street. Resolution 1380 approved amendments to the appropriations to account mostly for the wage study and retirement payouts.
Council then held discussion on the blight issue occurring on the 400 to 500 block of East Madison Street, especially as seen from the adjoining alleyway.
The property owners have reportedly been to court regarding the issue, and the judge saw fit to give them no time limit with regards to how quickly they must comply, an issue that Mayor Yagelski shared his frustrations with.
"If the judge over in Bryan had to live next to that, I promise you there would be a time limit put in place."
After further discussion, council has decided to move forward with civil court proceedings against the Madison Street property owners that are in violation of the blight and scrap metal codes put in place for residents that live within village limits.
It was then shared that the recent construction of "tarp tents" around scrap metal will still be met with the issuance of code violations.
The mayor also thanked residents for sharing their concerns about the issue and shared that he wishes that anonymous tippers would leave a way for him to respond to them, so that they may be updated on actions being taken.
Letters from the public are not ignored, and Mayor Yagelski stressed that anonymity would remain respected if an avenue for return correspondence was left with them.
After that, the Montpelier Village Council entered into executive session at 6:35 p.m.
Anna can be reached at anna@thevillagereporter.com
---