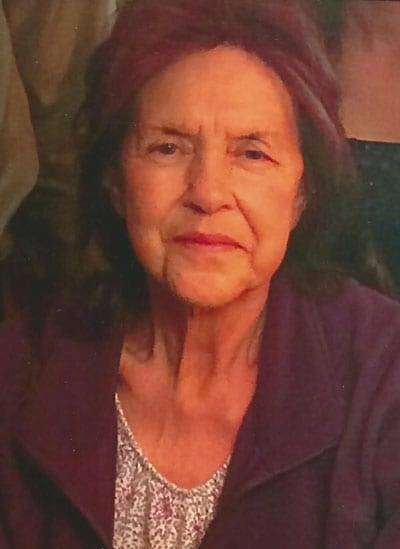 Nancy L. Farrell, 75 years, of Paulding, passed away Wednesday, December 16, 2015 at Lutheran Hospital, Fort Wayne, Indiana. Nancy was born October 21, 1940 in Iron Mountain, Michigan. She was a graduate of Kingsford High School, Kingsford, Michigan. Nancy was employed as a line worker for Consolidated Biscuit for 24 years, retiring in 2010. Prior to this, Nancy had worked for Campbell Soup for 18 years. Nancy enjoyed gardening, cooking and being outdoors, but her most treasured moments were spent with her family, including her daughter, four grandchildren and her companion, Pops.
Surviving is her companion, Don "Pops" Schneeman of Paulding; her daughter, Goldie (Ben) Rediger of West Unity; four grandchildren, Layni Allport, Trenton Figy, Ashlyn Figy and Kason Rediger, all of West Unity. She was preceded in death by her parents.
Visitation for Nancy L. Farrell will be held Sunday, December 20, 2015 from 2:00 – 7:00 p.m. in the Oberlin-Turnbull Funeral Home, 202 North Liberty Street, West Unity. There will be no public services and interment will remain private.
Those planning an expression of sympathy are asked to consider memorial contributions be made to the family.
Condolences may be sent to the family or the online guest book may be signed at www.oberlinturnbull.com