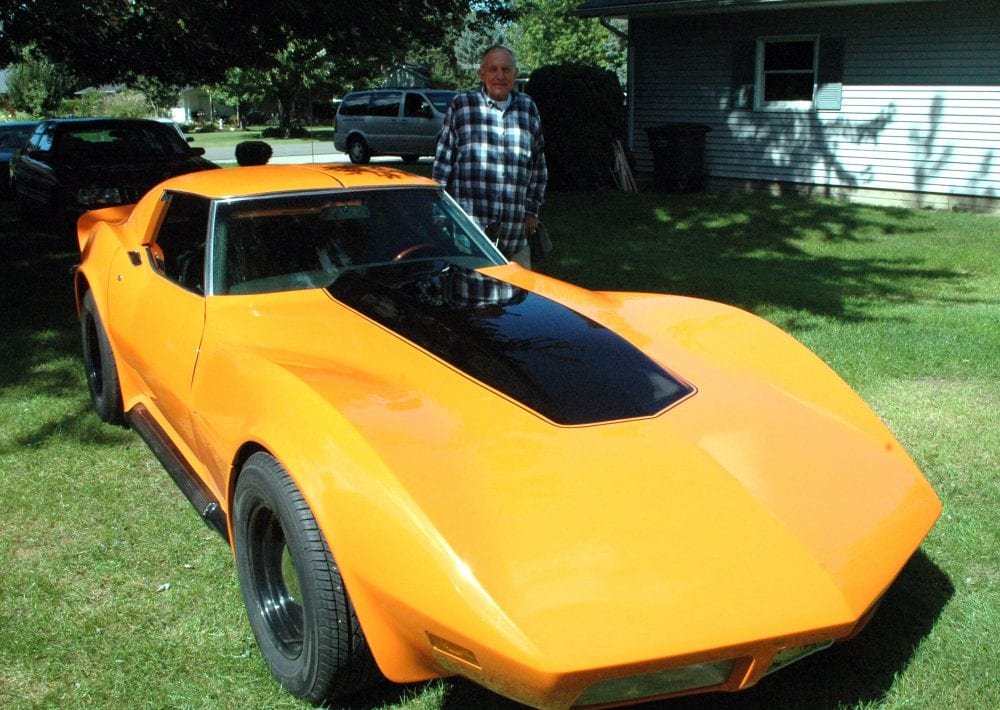 Seeking to recapture the feeling of driving around in his youth a Pioneer man has been collecting vintage cars for the past 30 years.
Bob Becker has been acquiring vintage cars since 1986, but he seldom pays top dollar for them. That frugalness has allowed him acquire nearly 20 cars with an end in sight.
Becker finds his cars in publications such as Ohio Auto Trader, the Internet and through friends and classic car shows.
He started with a 1953 Plymouth, similar to the ones he rode around in the 1950s and 1960s. He found the car in the Ohio Auto Trader.
"My uncle worked for Chrysler on alternators," Becker said explaining the connection.
He later acquired a 1955 Plymouth and a 1956 Plymouth.
The '55 he brought home from Buffalo, N.Y. on a trailer. That was an 800-mile round trip, he said.
The '56, he traveled to Brighton, Mich., and drove it home. He found it on the internet.
He shops for bargains and he shops for what he likes.
He has added a 1955 Ford, that he got for a song.
The cars don't just sit around, "I try a different one every other day."
In the winter he starts them up once a month and moves them back and forth a foot to "keep the oil moving."
His wife supports his collecting, he said. The Holgate native has done well after a 38 ½-year career at Moore Business Forms in Angola.
While he is done collecting for this year, he said he would like to find a 1965 or 66 Plymouth Barracuda and a 1963-1967 Corvette to add to his trove.
"Then I will be done," Becker said.
Other cars in collection include a 1956 Chevy, a 1963 Nova SS, a 1965 Mustang "all original."
He still has the 1978 Lincoln Continental Mark V he bought brand new. The nearly 40-year-old car only has 45,000 miles on it, Becker said.
The Lincoln is complimented by three Cadillacs, he said.
The Bob Becker Collection includes:
-1953 Plymouth
-1955 Plymouth
-1955 Ford
-1956 Plymouth
-1969 Corvette (with Bob Becker)
-1986 Dodge convertible
-Ford Festiva
James Pruitt may be reached at publisher@thevillagereporter.com
---