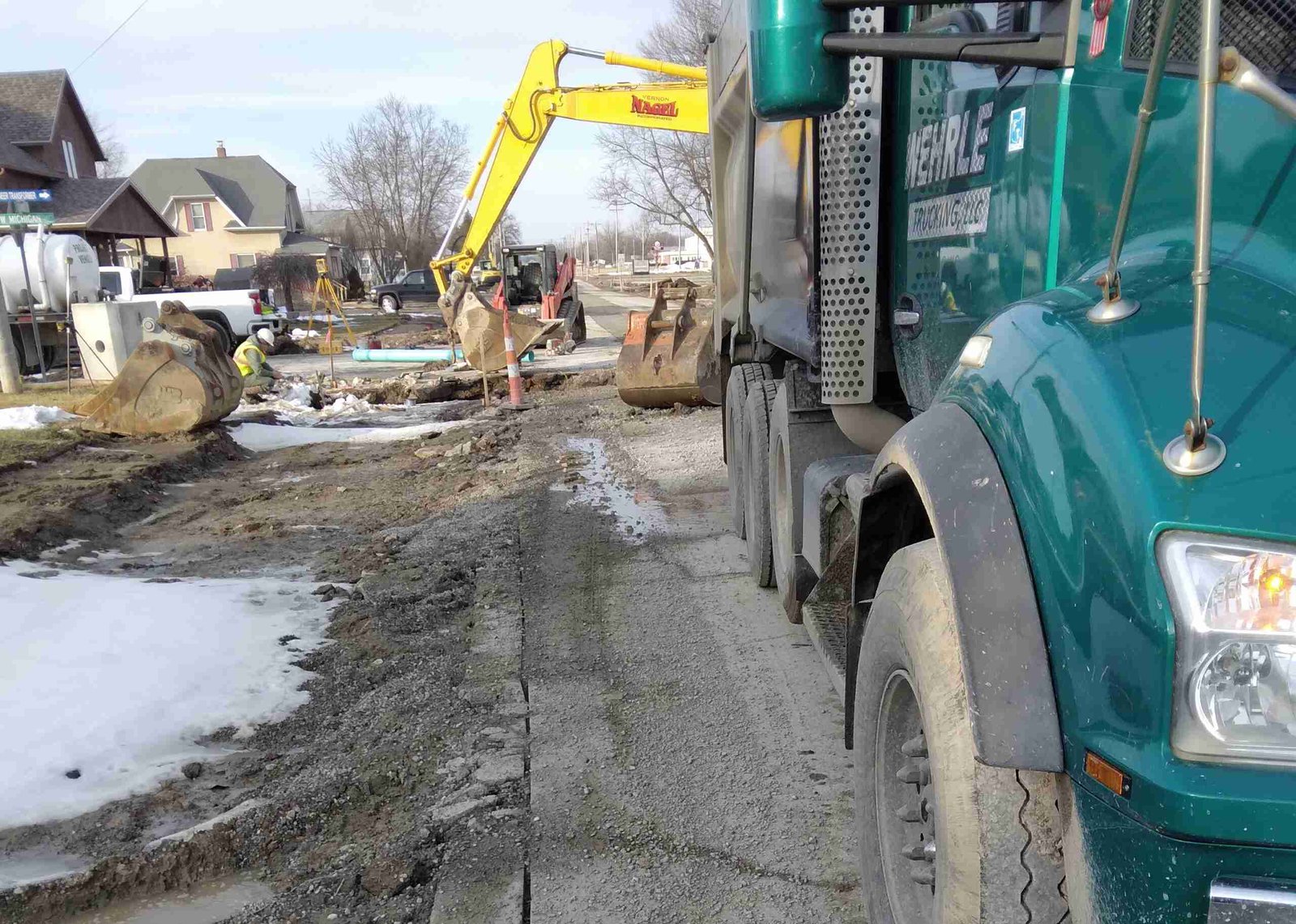 CONSTRUCTION UPDATE … Above are photos showing the current status of the State Street construction project in Pioneer. The project is currently slated to be completed by July 1st. (PHOTOS BY DANIEL COOLEY, STAFF)
---
By: Daniel Cooley
The people of Pioneer who have had to endure the main drag, State street, going down to one lane, along with signs "close to through traffic", will have to endure it a while longer.
"This is a six-month project and the (tentative) completion date is July 1," said Pioneer administrator Al Fiser.
The project starts on the north side of town on State Street and goes to the Pioneer village limits on the south side of State Street. The project also includes Mulberry Street and Lincoln Street.
"This is a 3.9 million dollar project," Fizer said. "Vernon Nagel Construction out of Bowling Green won the bid, so they are doing the work."
"The project includes putting in new sidewalk, curving, paving and storm water improvements."
"One lane for a lot of State Street is done. Despite State Street being closed to through way traffic, all the businesses are open. Though you can get through, the best way to travel through Pioneer these days is either east or west."
The gas company has also done some work in the area.
"They put in new gas lines and it's been an extensive project, but they are three-fourths of the way done," Fizer said.
Dan can be reached at publisher@thevillagereporter.com
---