Eighteen members met at Pulaski United Methodist Church for their June 6, 2023 meeting. Minutes were read by Connie Simmons and Kay Beck, Treasurer, gave her report.
Joyce Mocherman and JoAnn Beucler reported planting 2 flats of Begonias at the Bell Tower at the Williams County Fairgrounds.
Arrangement for our meeting was prepared by Kay Beck titled "Kids Stuff", and she did an Ikebana style of Japanese Art of flower Arrangement, using Monopoly as her subject with sides of container with copies of small monopoly boards, and monopoly money folded to represent flowers with 3 spikes leaves fanning out, and a carnation, and a small model train. She did a great job.
Bulb of the Month was discussed by Connie Simmons. Liatris has a bulb or corm and seeds to propagate these plants into your garden.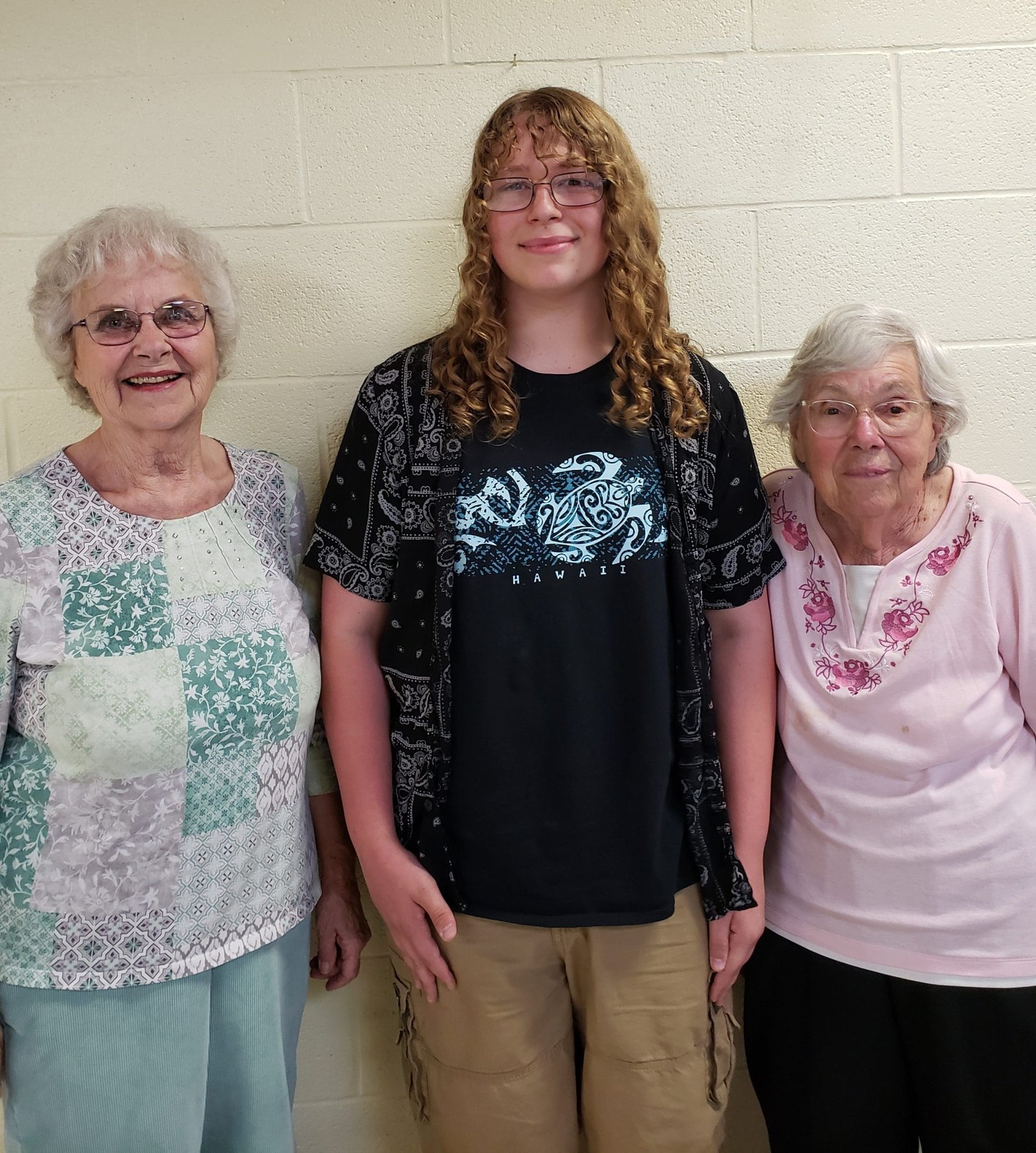 Liatris, also known as "blazing star", "gayfeather", "button snakewort", to name a few. This plant is a pollinator attracting bees and butterflies.
They support beneficial insects that can help control garden pests, reducing the need for pesticides.
Some species can grow up to 5 ft. and 2 ft. wide in full sun and moist well-drained soil. Blooms midsummer to early fall.
The spidery pink – white- or purple flowers open from top to bottom and their grassy foliage is a nice contrast to other perennials.
A big "thank you" as we had 17 members assist in setting up for our recent regional meeting, and we are in charge again in the Fall of '24.
Many loved our flower show and the display of "Derby" hats. Outstanding display.
Carol Wheeler suggested when we get together with other clubs, have a report from each club as to things they are doing or some interesting projects, could be interesting to other clubs.
We'll be setting up car-pooling for Education & Judges schooling coming up in July as well as the Ohio's Association of Garden Clubs State Convention in Findlay this year, closest to us that it has ever been, three days of scheduled events.
Our club has been a sponsor of a junior garden club, thanks to Barb Deetz and JoAnn Beucler, known as the "Green Thumb Garden Club" and one member attended the meeting. Oliver Jones spoke to the group about his club.
They meet about eight times a year; they planted South African pumpkins – white outside with orange inside that can reach 35 lbs., complete a journal, make a dried arrangement, a fairy garden, and each member has a garden at their home, and show at our Williams County Fair.
We were very impressed with Oliver's presentation. If you have a youth interested in gardening contact Barb Deetz at 419-551-5738 for more details.
Many gardeners started their flowers from seeds this year in a milk jug, JoAnn Beucler supplied instructions and many seeds, looked like this was a winning project, it was fun.
In new business, looking for gardens for our group to tour. Joyce Mocherman said her garden, that is her whole yard, is available so we will be there later in June, her place is just unbelievable just to drive by.
Regina Partee volunteered that she will be good in August, her new home is a good setting.
Rozetta Luke and Cam Miller did a program at the West Unity Library: Rozetta did germination and Cam did May Baskets with interested kids the library set up.
It was announced that for our Fair kids will be making Lego Land Gardens that will stay all week. Next work date for working on flower gardens at the fairgrounds will be June 26th at 9:00 a.m.
The door prize for our meeting was a Liatris plant and was won by Peggy Miller. A big part of our meeting was that everyone brought a plant – outdoor plant or house plant to exchange with someone else.
We all identified the plants we brought, then a system for drawing the winner for each plant was set up and we all went home with a new plant, at least one new plant.
Judy Shilling and Coleen Chester served refreshments to be enjoyed by all.
Interested in a fun evening and learn about garden plants or house plants or flower arranging, you are welcome to our next meeting July 11th at 6:30 p.m. at the Pulaski United Methodist Church and we will be talking about butterflies.
PRESS RELEASE / THE VILLAGE REPORTER
---