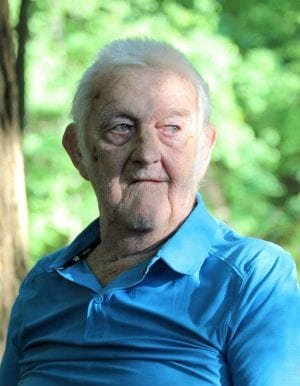 Robert E. Bittinger, age 79, of Lyons, with his family by his side, passed away Saturday evening, December 3, 2016 at Ebeid Hospice in Sylvania. He was born in Waterville, OH on March 24, 1937 to the late George and Jesse (Penn) Bittinger.  He was a graduate of Chesterfield-Dover High School, class of 1956. After high school he served in the Army from 1958-1960. On January 20, 1962 he married Bonnie Wanless and she survives.
Robert worked as a factory worker for Cambell Soup Company until his retirement in 1998. Following his retirement he worked as a self-employed truck driver for many years. Robert enjoyed traveling, bowling and spending quality time with his children, grandchildren, family and friends. He was preceded in death by his parents; two daughters, Tracy and Michelle Bittinger; grandson, Curtis Bittinger; and brother, Fred Bittinger.
He is survived by his wife of 54 years, Bonnie; three children; Brian (Sherry) Bittinger, Barabra Wandtke and Jackie (Tim) Merrifield; thirteen grandchildren; eleven great-grandchildren and four siblings, George Bittinger, Pat (Dick) Phillips, Pam Gambler and Dennis Bittinger.
Friends may visit on Friday, December 9, 2016 from 10:00 AM – 12:00 PM with a funeral service at 12:00 PM at Barnes Funeral Chapel, 5825 St. Hwy. 109 in Delta.   Private interment will be held at Winameg Cemetery a later date.
In lieu of flowers, contributions may be directed to Ebeid Hospice, 5340 Harroun Road, Sylvania, OH 43560.  Online condolences may be sent to the family through our website at www.barnesfuneralchapel.com.