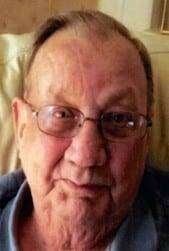 Roger W. Thompson, 89, of Pioneer, passed away on Thursday, September 20, 2018 at Community Hospitals and Wellness Centers in Bryan.
He was born on March 8, 1929 in Kunkle, Ohio to Lauren R. and Vada M. (Fisher) Thompson. Roger attended Pioneer High School and then honorably served his country in the United States Army during the Korean War. On April 11, 1953 he married Marianne Fiandt in Auburn, Indiana and she survives.
Roger retired in 1991 from Hayes Albion Corp in Bryan after 36 years as a tow motor driver. For the past 26 years Roger was the custodian and morning greeter at the Pioneer American Legion where he was a member for 66 years. He was also a member of the VFW in Pioneer, the Montpelier Moose and was a lifetime member of the Montpelier Eagles. Roger enjoyed going to auctions in the surrounding area.
He is survived by his wife of 65 years, Marianne Thompson; one son, David (Jane) Thompson of Pioneer; two daughters, Susan (Lyle) Stevens and Roxanne West, all of Pioneer; five grandchildren; and five great grandchildren.  Roger was preceded in death by his parents, sister, Norma Jean Shaffer and brother, Ronald D. Thompson.
A visitation will be held on Monday, September 24, 2018 from 11:00 am-1:00 pm at the Thompson Funeral Home in Pioneer. A graveside service will take place on Monday, September 24th at 1:30 pm at Floral Grove Cemetery in Pioneer with military honors being presented by the Pioneer Veterans.
In lieu of flowers, donations may be made to the Williams County Public Library Pioneer Branch.
---