---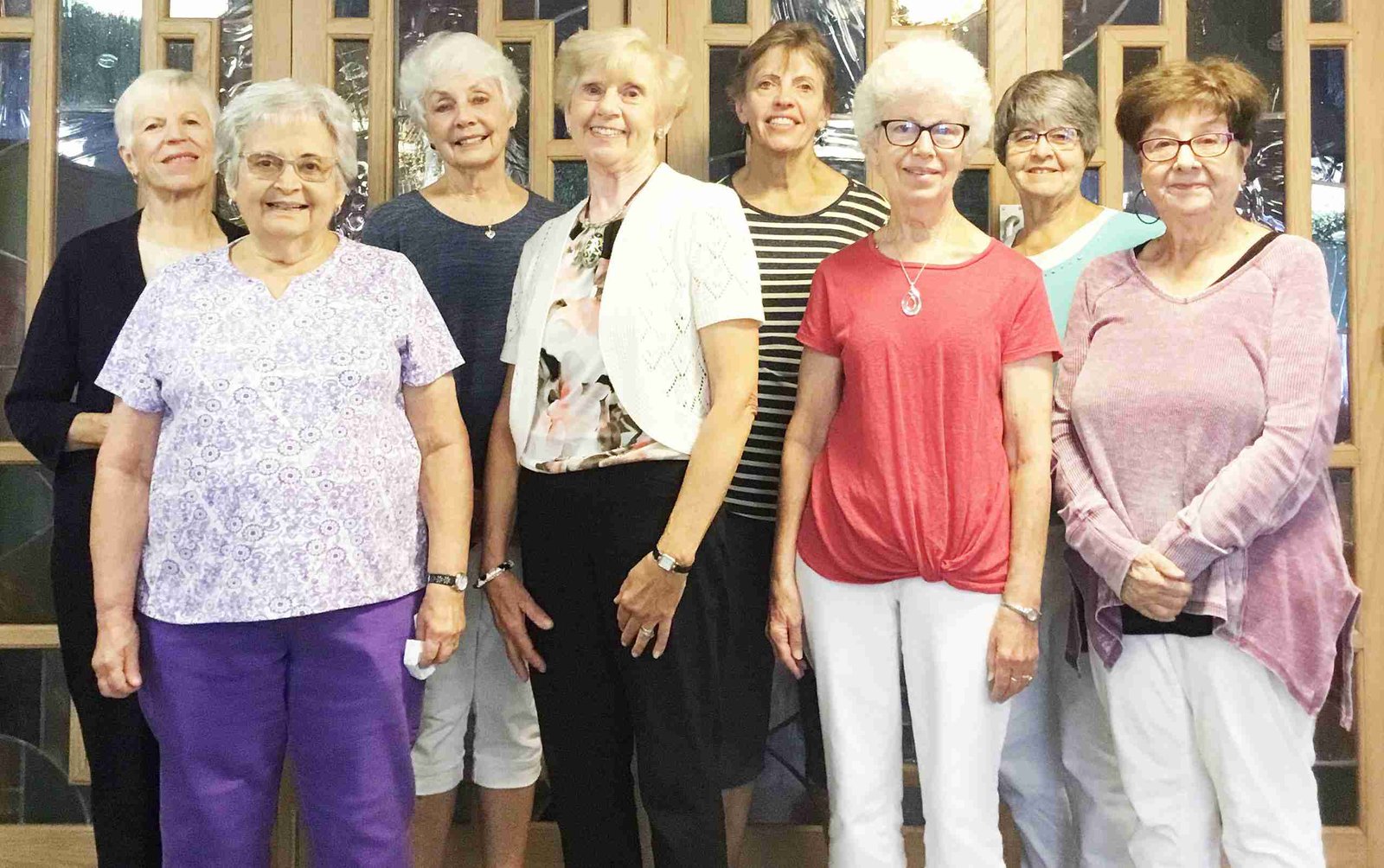 PRAYER BREAKFAST COMMITTEE … This committee of eight dedicated Christian ladies, works hard all year long through joys and sorrows in their own lives to bring this special event to their area. Love for their Lord is visible in their lives and in their meetings as they truly do focus on prayer. In the back row, from left to right, are Jenella Tilton, JoNell Gotshall, Cathy Leu, and Deanna English, with Joanne Allison, Carole Cramer, Tami Smith and Kay Byroads in the front row, at the August 16th, 2022 committee meeting. (PHOTO BY REBECCA MILLER, STAFF)
---
By: Rebecca Miller
For many years in September a lovely group of Bryan area ladies host a morning with a time of prayer for nation, state and county; a special speaker; and music to lift the spirit.
This year's event is scheduled for Tuesday, September 27, 2022 with music led by Bryan's own Diana Moore Eschhofen and the talk given by local hero, Sam Hornish, Jr.
According to the information gathered for the prayer event, Hornish was born in Bryan, grew up in the Defiance area, and graduated from Archbold High School, so he is truly a Northwest Ohio "local boy."
Beginning his racing career at age eleven, Hornish proceeded, much to the delight of NWO residents, to win the World Karting Association Grand Nationals in less than four years.
He went on to add nineteen IndyCar Series wins including the 2006 Indianapolis 500, three IndyCar Series Championships and five NASCAR Xfinity Series wins.
He also holds 38 top five finishes.  Sam and his wife Chrystal have four children. He enjoys supporting his two daughters in competitive dance and his hobbies include collecting antiques and challenging himself with restoration projects and custom builds.
Diana Moore Eschhofen has been active in the Bryan vocal music scene for all of her adult life. She and her husband Chris are core members of the praise leadership at the Bryan First Presbyterian Church.
They are also deeply involved in the Great Banquet ministry. Diana is the Director of Corporate Communications at Spangler Candy Company and her warm smile is always welcoming at that "sweet" area business. Chris and Diana have two grown sons and two grandchildren.
The ticket price this year went up for the first time since 2001, making them $8 per person. As Sam Hornish, Jr. is the speaker, it is appropriate that the Them Verse is Hebrews 12:1, "Let us run with endurance the race that is set before us, fixing our eyes on Jesus, the Author and Finisher of our faith."
The meeting will be held at Wesley United Methodist Church at 903 Center St. in Bryan, Ohio, with a Continental Breakfast served from 8:30-9:30 and the program beginning at 10 a.m.
Thirty-five invitations have been mailed by the committee, with a complimentary ticket, to elected officials including Governor Mike DeWine and Lt. Governor Jon Husted.
Everyone is invited to attend. Tickets can be purchased ahead of time at many churches, from the committee members or can be bought at the door.
Rebecca can be reached at Rebecca@thevillagereporter.com
---