---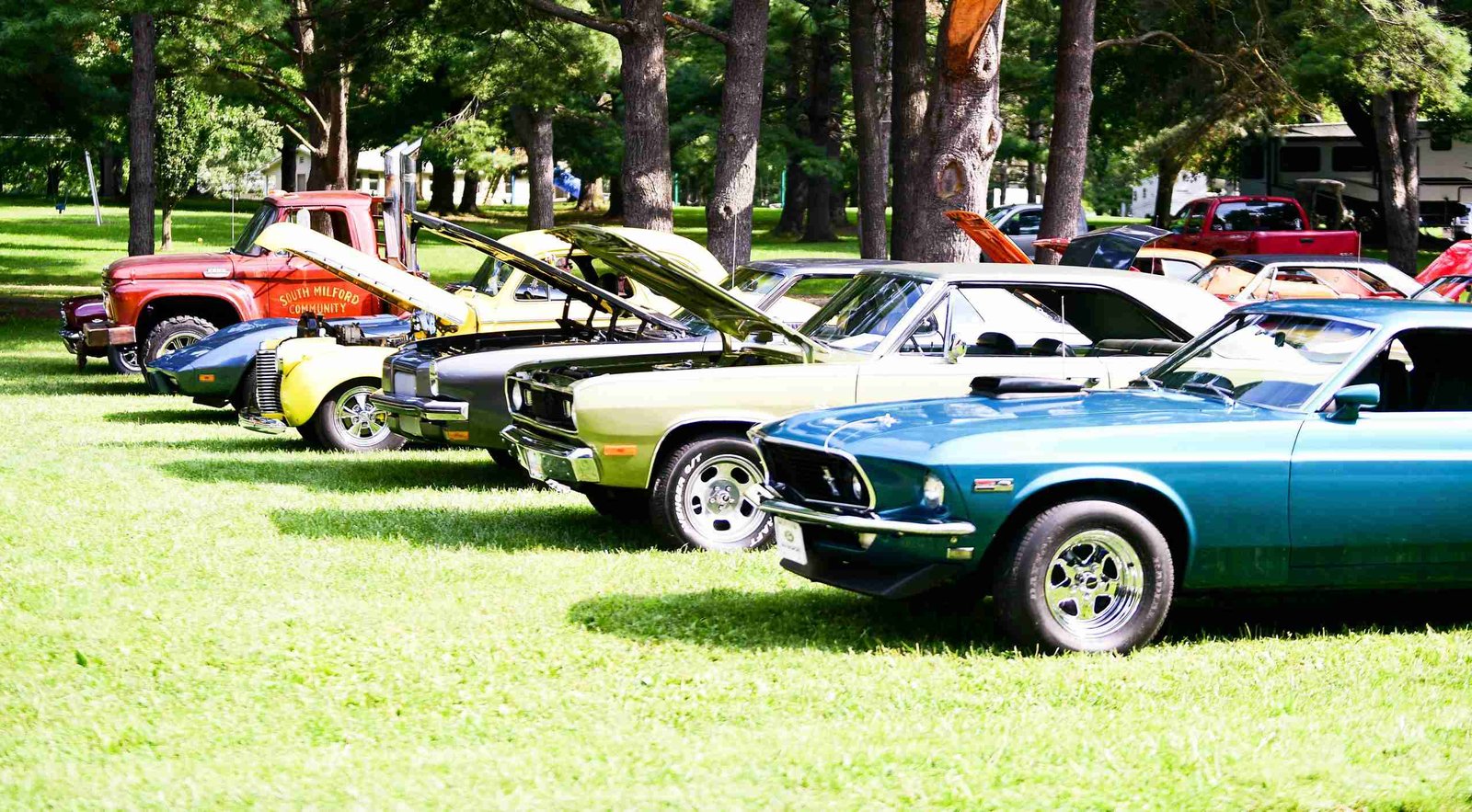 CLASSICS … Campers and visitors of Harrison Lake State Park enjoyed the site of classic cars lined up by the lake. (PHOTO BY LINDSAY PHILLIPS, STAFF)
---
By: Lindsay Phillips
On August 20, 2022, Harrison Lake held their annual Cruise-In event. Next to the lake, just east of the Beach Shelter House, many rows of classic, historical, and new cars were lined up.
Beginning at 8:00 a.m. with coffee and donuts, campers and community members began gathering at the lake.
At 10:00 a.m. lunch was served under the Beach Shelter House, offered by The Friends Group. While enjoying breakfast or lunch, raffle tickets were sold for the chance to win a State Park gift card, a Black Stone Grill, a 50/50 raffle, or a half side beef.
DJ Ron Haynes provided music from 10:00 a.m. until 2:00 p.m. Also enjoyed by the lake were vendors including Mary Kay, KB Cakes & Creations, Color Street Nails, and Taylor'd Creations.
A tractor show was held on the west side of the shelter house, with many different antique tractors.
Lindsay can be reached at publisher@thevillagereporter.com
---