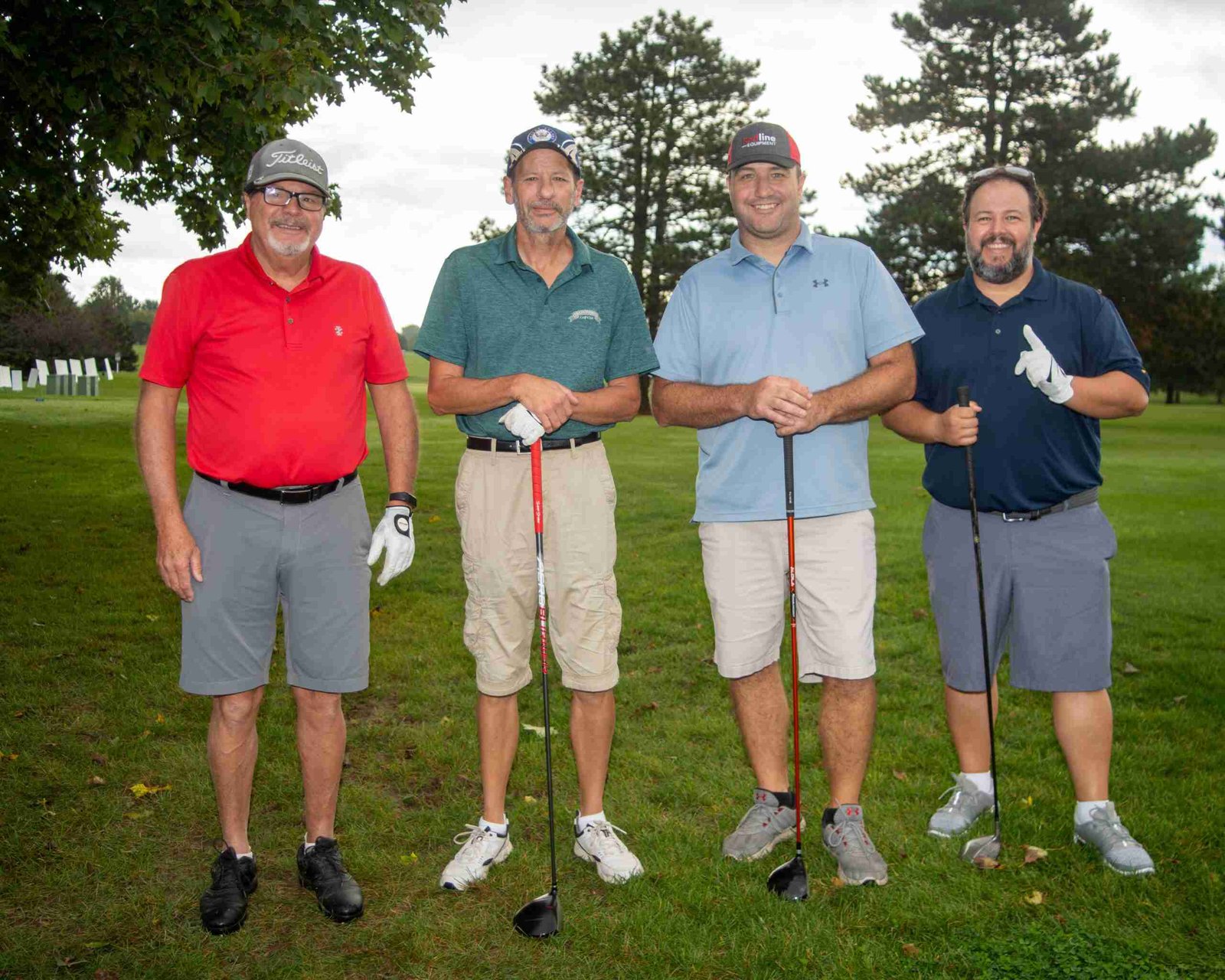 DRIVE FOR HOPE … Golfers at the Sara's Gardens Drive For Hope Golf Scramble get ready to tee off after winning a hole-in-one in the Plinko contest. (PHOTO BY JACOB KESSLER, STAFF)
---
By: Jacob Kessler
Sara's Garden in Wauseon held their annual Drive for Hope on Friday, October 8th. The Drive for Hope is a charity golf scramble that takes place at Ironwood Golf Course.
The scramble is a fundraiser for Sara's Garden and New Horizons Academy with all proceeds going to purchase equipment for clients and the students.
Every year, people give a donation for the event and also get to golf at the course.The fee is $75 per person or $300 per team with most opting to come as a team.
Local businesses also pay to sponsor the event however, this year the organizers had something different in mind. "This year we did not actively ask for sponsorships.
With the past year being what it was with COVID, we wanted to thank them, so we collected our past sponsors for the previous four years and did not charge them," said Tara Dumas who is the Director of Community Outreach at Sara's Garden.
Some businesses did decide to donate money as a sponsor anyways in order to help out with the good cause. The scramble brought in a total of 32 teams giving the event a full roster.
This year the players also received a goodie bag that was stuffed by students at the New Horizons Academy. Each of the students also included a personal thankyou to each of the players in the bags.
After the golfing was finished, everyone headed over to the Special Grounds Coffee location for lunch and prizes. Sara's Garden and New Horizons Academy wish to thank all of the volunteers that came out and helped with the event.
They were also very grateful for everyone that came out to play, their sponsors and Ironwood Golf Course for hosting the event.
Jacob can be reached at jacob@thevillagereporter.com
---