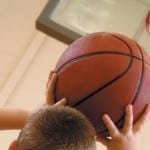 STRYKER – The Stryker Panthers hung in against the Delta Panthers for one period on December 22, but a disastrous second period was the tipping point as the visitors hung a 60-39 setback on the hometown boys.
Delta held a slim 15-12 advantage after the first period, but the wheels fell off the wagon for Stryker in the second. Delta went on a 22-7 rampage that opened up an insurmountable 18-point lead at the intermission.
Cole Heath led Stryker with 13 points, while Tanner Clingaman and Parker Ruffer each had 7. Austin Robison had 3 points; Dean Beamont, Austin Grisier, Hunter Clingaman and Conrad Hausch each had 2 points, and Luke Graber sank a free throw.
SCORING BY QUARTER:
Delta  15  22  13  10 – 60
Stryker  12  7  10  10 – 39