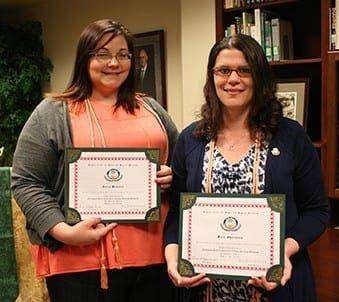 ARCHBOLD, OHIO –Northwest State Community College recently recognized seventeen students during the induction ceremony for the Alpha Delta Chapter of the Alpha Delta Nu Nursing Honor Society. In order to qualify, students must maintain a minimum 3.0 grade point average, with at least a B in all nursing classes.
Alpha Delta Nu Nursing Honor Society aims to recognize the academic excellence of associate degree nursing students and encourage students to pursue advanced nursing degrees.
The following Williams and Fulton County students were inducted in Alpha Delta Nu: Jessy Duchene (Montpelier), Sara Warner (Edgerton), Julia Bennett (Delta), Beth Oberhaus (Wauseon).
INFORMATION PROVIDED