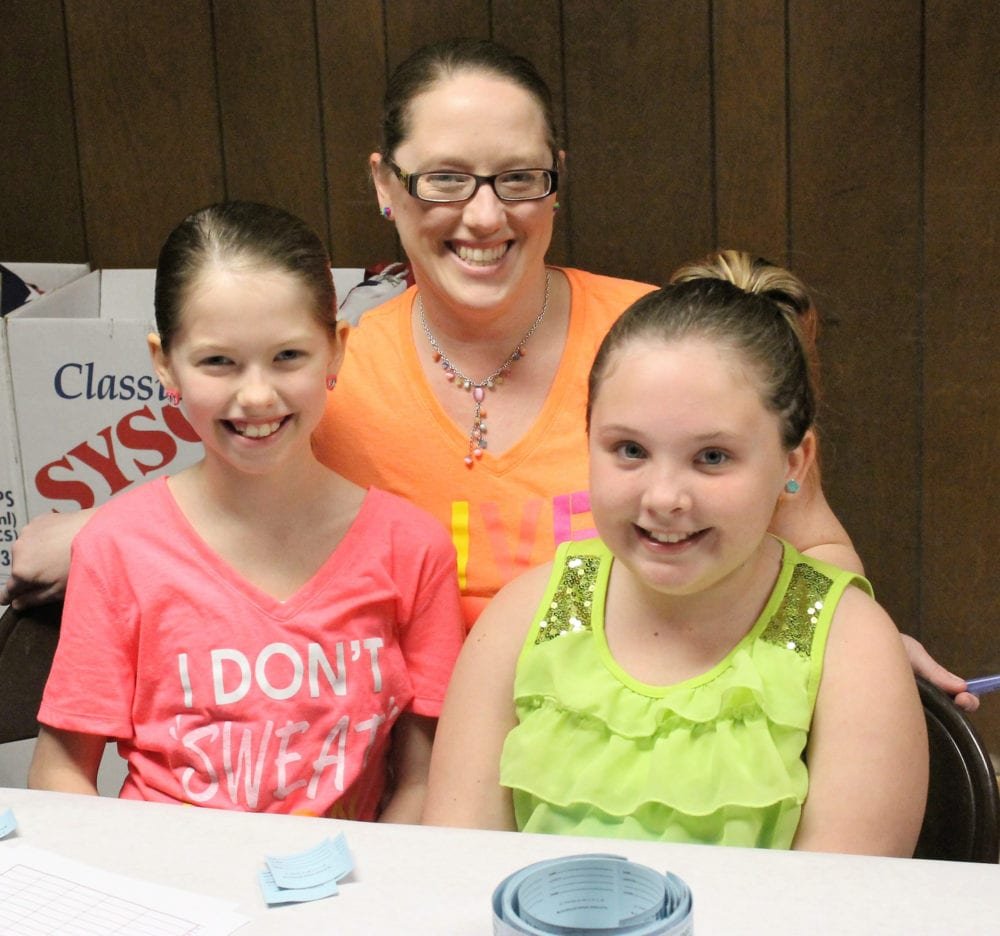 Cancer, whether directly or indirectly, will affect every citizen in this country at some point during their lifetime. The battle against this horrific disease has been waged for decades and while tremendous progress has been made and the survival rates continue to increase at a hopeful and encouraging pace, the war is far from over.
To help fund the research desperately needed to fight this war a lot of money needs to be raised by anyone willing to help out and every single dollar donated is significant.
One such individual, one soldier in this struggle, is nine-year old Brynn Trumbull of Lyons. Brynn, a student at Evergreen Elementary, came up with the idea to hold a Glow Event at the Lyons VFW to raise money that would be contributed to the Relay for Life of Fulton County, sponsored by the American Cancer Society. This family oriented event included glow sticks, neon signs, black lights, laser lights and, of course, lots of food and dancing. "My friend had a birthday party and it was a glow-in-the-dark thing and it was a lot of fun," said Brynn, explaining how she came up with the idea.
The involvement in cancer fundraising has been a significant part of Brynn's life and is very personal to her. Her mother, Risa, is herself a cancer survivor going on ten years. "I had cervical cancer which was detected by a regular yearly screening," said Risa. "I found out I was pregnant with Brynn the same day I found out I had cancer. It was happy tears and sad tears at the same time. Thankfully, I was able to have it surgically removed once I was in my second trimester." Fortunately, Risa has not experienced any cancer-related issues since the surgery and even gave birth to a son two years later.
Soon after the birth of her daughter, Risa and a fellow cancer survivor and co-worker at GB Manufacturing of Delta formed a company team and participated in that year's Relay for Life. In the years since, Risa has lost several extended family members to cancer and has remained steadfastly involved in Fulton County's Relay for Life efforts.
Brynn's fund raising Glow Event was able to net approximately $800 with every cent going to this year's Relay for Life event to be held at the Fulton County Fair Grounds on June 10th starting at 6:00 PM and ending on June 11th at noon. For more information on this year's event you can contact Heidi Nafziger at 888-227-6446, Ext 5201 or e-mail her at heidi.nafziger@cancer.org.
Relay for Life's mission statement is simply put. "Celebrate. Remember. Fight Back." Celebrate the lives of people who have battled cancer, remember loved ones lost and fight back against the disease. Brynn, Risa and the rest of the Trumbull family personify this statement every day.
Bill O'Connell may be reached at publisher@thevillagereporter.com
---