---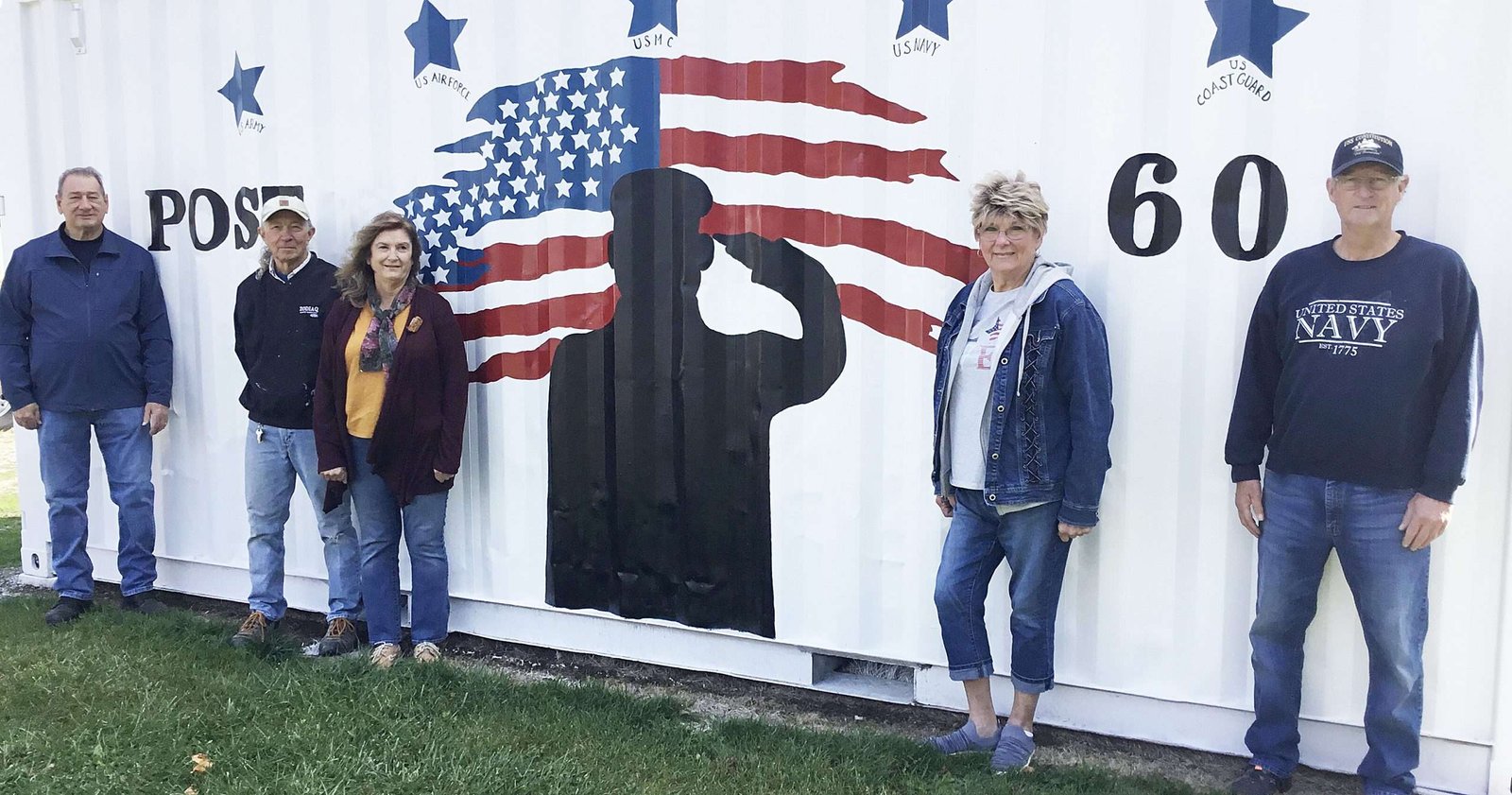 MILITARY MURAL … Just off Curtis St. heading south on Maple St. in Stryker, Ohio a new mural can be seen on the storage container placed out back of the new Yackee-Strong American Legion Post #60. Seen happily sharing their newest addition are, from left to right, Post 60 member Ron Cready, Commander Rick Wityk, artists Sheila Whitlock and Bobbi Schlosser and Chaplain/Finance Officer Don Carroll. From left to right at the top, the stars represent U.S. Army, U.S. Airforce, U.S. Marine Corps, U.S. Navy and U.S. Coast Guard. (PHOTO BY REBECCA MILLER, STAFF)
---
By: Rebecca Miller
As members of Stryker American Legion proudly wrap up their 103rd year in existence, they are thrilled by the gift of art given by two local artists.
Sheila Whitlock and Bobbi Schlosser shared in an interview that they were happy to step up and fulfill the suggestion of Legion 1st Vice Commander Bob Seigneur, who had the idea of giving the storage container a facelift.
---
Please login to view this news story.  Not currently a subscriber?  Obtain seven days of website access along with the current full color E-Edition (same as the print edition) for just $2.00.