---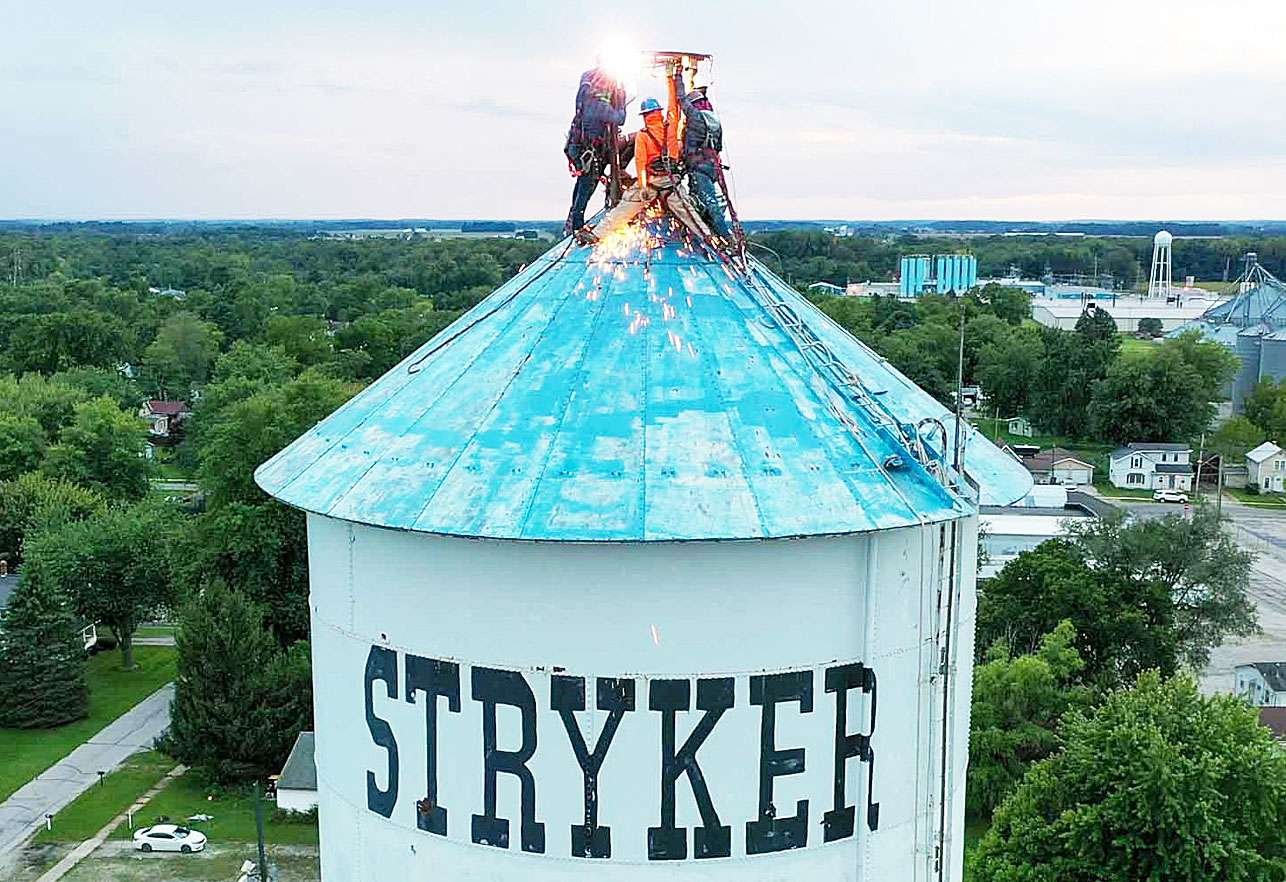 UPDATES … Mike Cole Construction company is pictured on top of Strykers water tower off Center Street working hard to fix and replace the metal and steel. (PHOTO BY WILLIAMS AERIAL MEDIA)
---
By: Lindsay Phillips
On September 7, 2022, the Stryker water tower, which was originally built way back in 1937, began getting a very much needed update.
Thanks to COVID funds and money from the water fund, no loan was needed to complete a total reconstruction of the tower.
Set to take eight weeks, repairs have not been done since over ten years ago.
After replacing some metal and steel, the tower will be sandblasted down and completely repainted.
With their being one school in the town, and much Panther Pride, the tower will be painted white with a large Panther painted on it in blood blue which is Stryker's school colors.
The tower is located off Center Street and is near the school.
Michael Cole Construction, a Ohio company of over thirty years is currently doing the work.
Stryker Administrator, Alan Riegsecker shared, "We chose to go this route versus replacing it due to the cost, it is approximately one third of the cost of a new tower and time, to replace one it would take a lot longer."
The total cost of reconstruction is $385,000.
Riegsecker stated, "It was definitely in need of repair and the village is excited about the new logo on the tower."
Lindsay can be reached at lindsay@thevillagereporter.com
---