---
REESE GROTHAUS
KAILEE THIEL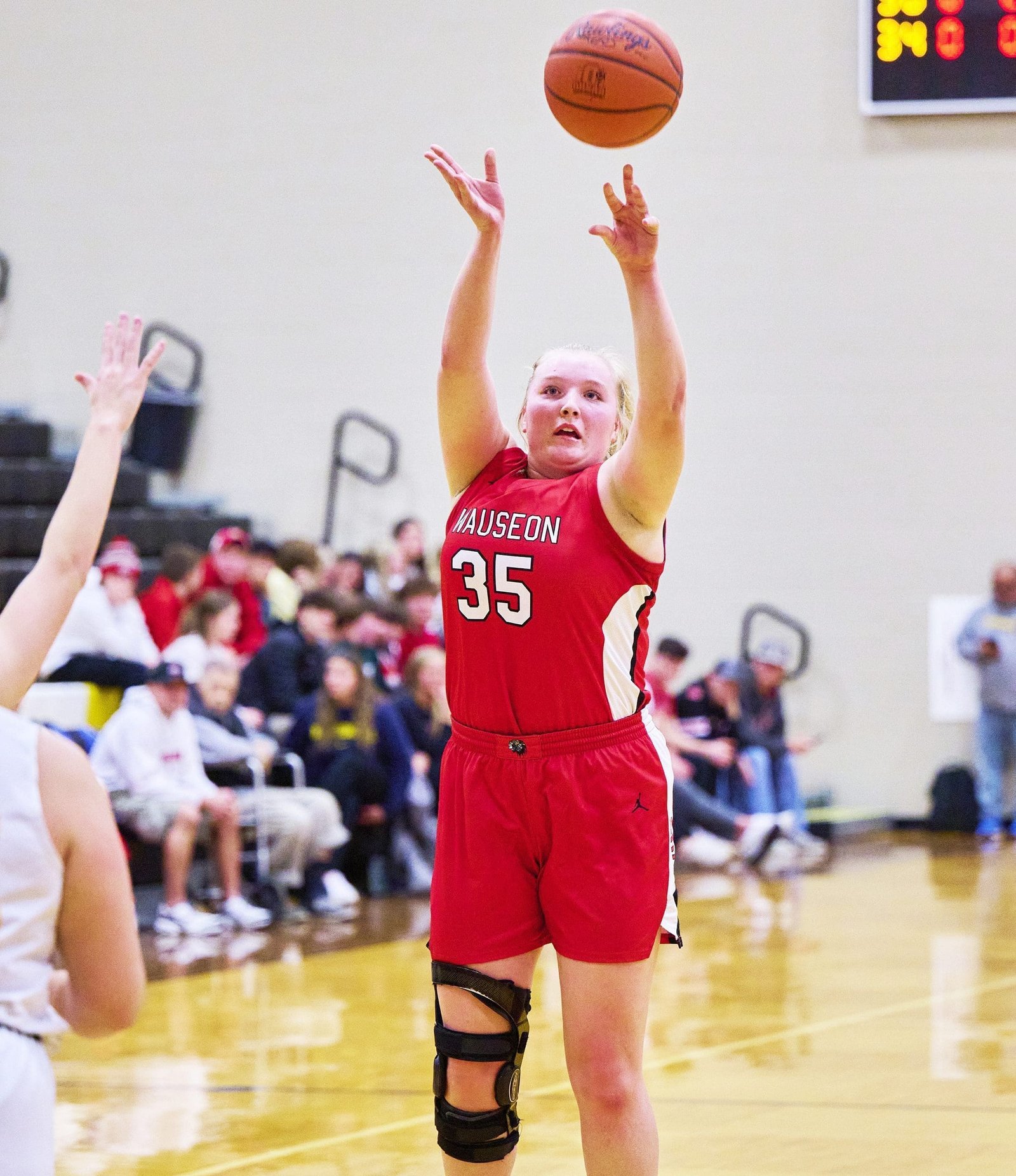 HAYLEY MEYER
---
The best season in the history of the Bryan Lady Bears program has earned two of their starters a spot on the Girls Basketball All-Ohio list for Division II.
Senior Reese Grothaus was named to the third team after averaging 13.0 ppg, 3.0 apg and 6'1" junior Kailee Thiel earned Special Mention after averaging 11.0 ppg and 6.1 rpg this season.
Also selected to the third team was Wauseon senior Haley Meyer who averaged 16.7 ppg and 9.9 rpg to lead the NWOAL in both categories on her way to being named the NWOAL Player of the Year.
---