---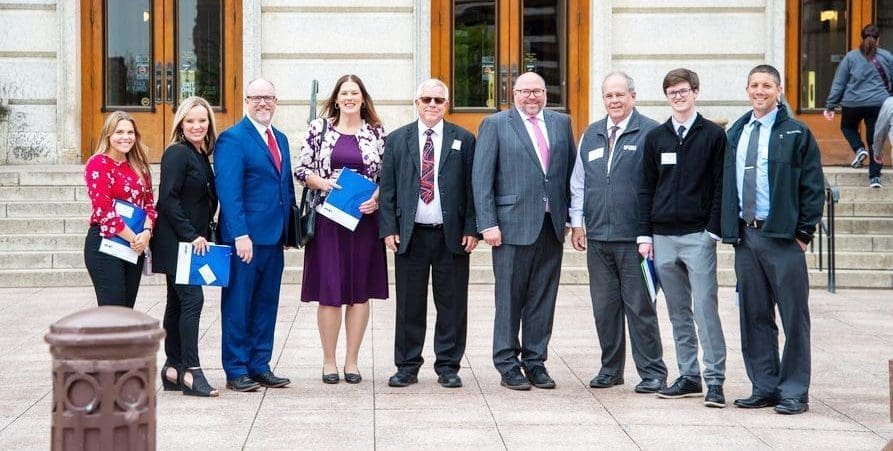 ---
Edgerton Mayor Day and Village Administrator Dawn Fitcharles joined roughly 20 AMP communities in Columbus on Tuesday April 25, 2023 to meet with state lawmakers during the Ohio Municipal Electric Association Legislative Day at the Ohio Statehouse.  Columbus.
Along with them were two Edgerton High School seniors, Taylor Dietsch and Elissa Bowen.
They began the day at the Ohio Housing Finance Agency with Mayor Carrie Schlade of Bryan, President of Spangler Candy Co. Bill Martin, and Williams County Port Authority Representatives to discuss the county housing shortage.
The housing shortage facilitates a shortage of employees, and that holds a great impact on local economic development.
Also part of the program were Lydia Mihalik, director of the Ohio Department of Development; and Jen French, chair of the Public Utilities Commission of Ohio.
Throughout the day they met Ohio State Representative Jim Hoops and Ohio Senator Rob McColley to discuss concerns about issues facing municipal electric systems, promoting public power and other community issues.
A hot-topic with our lawmakers was the county housing shortage, and ways that we can work together to solve the problem.
---