---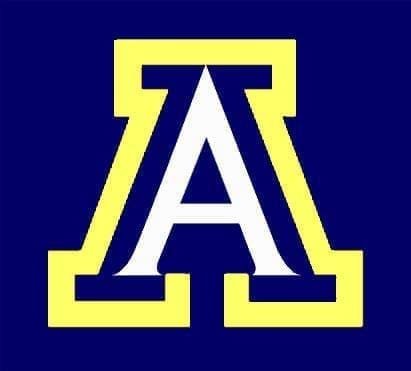 ---
By: Daniel Cooley
ARCHBOLD – The Archbold baseball team was in danger of losing its season opener. The Bluestreaks led by just one run in the game's final inning, but Edgerton was putting together a serious threat, placing runners at second and third base, with just one out.
But thanks to closing pitcher Mason Siegel and two stellar defensive plays, the Streaks were able to pull out a 6-5 win.
"This was only the second time in my career that I was put in a situation like this," Siegel said. "I was just trying to throw strikes and went with throwing the old fast ball. But our defense really came through at the end."
"Seiler came out with a phenomenal play. If he was not able to make that catch, the game would have been tied."
First, on a ground ball to Archbold third baseman Cade Miller, Miller fired the ball to Archbold catcher Devon Morris, who tagged out Edgerton runner Warren Nichols, preventing Nichols from tying the game.
Then, Archbold shortstop Jayden Seiler made a great catch on a ball that was headed for the outfield for the final out and the Archbold players and coaches could take a big sigh of relief.
"On the out at home plate, it was a nice play by Miller and then a great tag by Morris," said Archbold coach Dick Selgo.
"Then it was a fantastic catch by Seiler (to end the game). This was a great ball game, and I was very impressed with Edgerton.'
"They hit the ball well and they are going to win a lot of ball games. And we got some timely hits to pull this one out."
Edgerton jumped out to a 3-0 lead in the second inning, on a bases loaded triple from Corey Everetts.
"He's had some big hits for us in the past couple of years and he's the type of guy you want to come up with the bases loaded," said Edgerton coach Michael Gilliland.
But Archbold pitcher Seiler got out of further trouble with a strikeout and a fly out to Siegel.
Meanwhile, Archbold chipped away at the Edgerton lead with a two-run single from Miller, cutting Edgerton's lead to 3-2 after two innings.
Archbold then came through with a big third inning, scoring four runs to take a 6-3 lead. First, Siegel tied the game at 3-3 with an RBI double.
"Their pitcher had been throwing a lot of curve balls and they surprised me with a fastball, and I went with it," Siegel said.
Edgerton switched pitchers and Archbold's Carson Dominique greeted Edgerton pitcher Kaden Kennerk with a two RBI single. Krayton Kern then added an RBI ground out and Archbold led, 6-3.
After giving up two hits and one run in the third inning, Kennerk allowed just two hits over the final three innings and no more runs.
"He settled down and kept Archbold hitters off balance with his off-speed pitches and kept us in the game," Gilliland said.
"I'm really proud of our guys' efforts tonight. We were close with Archbold the whole game."
Edgerton managed to narrow Archbold's lead to 6-5 in the fourth inning, on an RBI single by Quentin Blue and Everetts scored on a wild pitch.
Edgerton threatened in the sixth inning, putting a runner on second base, with one out. But the next two Edgerton batters popped out to the second baseman and flied out to the left fielder.
Everetts paced Edgerton with a triple and three RBIs, while Noah Weaver added two singles.
For Archbold, Kern hit a double, Miller and Dominique each had two RBIs, Siegel had a single and a double and Stephen Diller had two singles.
Seiler picked up the win for Archbold, going four innings, allowing four earned runs and seven hits, while striking out five. Siegel picked up the save in one winning of work, allowing zero runs.
EDGERTON  030 200 0 – 5 9 0
ARCHBOLD  024 000 X – 6 10 1
Records: Edgerton 0-1, Archbold 1-0
WINNING PITCHER: Jayden Seiler (4 innings, 5 runs, 7 hits, 5 strikeouts, 1 walk); Other: Burrowes, Siegel
LOSING PITCHER: Cory Herman (2 innings, 5 runs, 6 hits, 2 strikeouts, 1 walk); Other: Kennerk
Dan can be reached at publisher@thevillagereporter.com
---