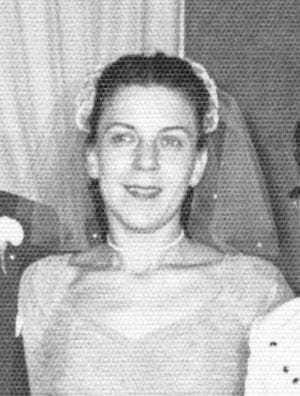 Veda L. Braatz, 90, of Toledo and formerly of Montpelier passed away Tuesday at her home. She was born on March 13, 1926 in Farmer, Ohio to Ward Channing and Myrtle Delanah Keturah (Cotton) Ensign. She graduated from Montpelier High School in 1944, she was a High School Cheerleader and a true locomotive at heart. She married William Braatz and he preceded her in death in December 2000. Veda was a member of the Eastern Star #41 in Montpelier. She was a clerk for the Wabash Railroad in Toledo for 45 years.
She is survived by her brother Neil Ensign; numerous nieces and nephews and friends.
Veda was preceded in death by her parents, husband William, and sister Helen Gamboe.
Graveside services for Veda will be on Friday, March 3rd at 2pm at Floral Grove Cemetery in Pioneer with Reverend David Tilly to officiate.
Memorial contributions can be given to a charity of the donor's choice. Condolences can be left for the family at www.thethompsonfuneralhome.com