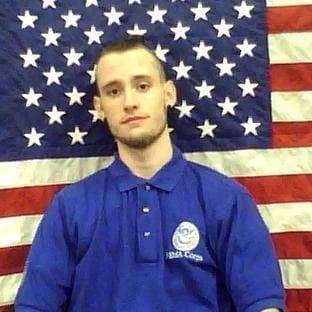 Baltimore, MD — Connor Muraski of Wauseon, OH, is one of 75 men and women pledging to perform 10 months of national service as part of the Atlantic Region's FEMA Corps Class 23. FEMA Corps is a track of the National Civilian Community Corps (NCCC), an AmeriCorps program.
As a Corps Member, Muraski will spend 10 months getting things done for America while strengthening communities and developing his leadership skills. Muraski and his team will work on a variety of projects focusing on disaster response and recovery efforts. He may work with FEMA regional and joint field offices, as well as the Red Cross and other emergency management organizations.
After his 10-month tenure, Muraski will graduate from FEMA Corps in May 2017 with an education award of $5,775, which can be used to continue education or pay back student loans.
"I am motivated to serve my community simply because thats just who I am," said Muraski when asked what motivated him to do a year of service. "I would like to join the AmeriCorps NCCC-FEMA Corps program to make a positive change in our country, and impact the lives of many. I personally believe that our country and world is in need of change, and I would love to do anything I can to help make that difference."
In exchange for their service, Corps Members receive $5,645 to help pay for college, or to pay back existing student loans. Other benefits include a small living stipend, room and board, leadership development, increased self-confidence, and the knowledge that, through active citizenship, people can indeed make a difference. AmeriCorps NCCC is administered by the Corporation for National and Community Service, a federal agency. The Corporation improves lives, strengthens communities, and fosters civic engagement through service and volunteering. For more information about AmeriCorps NCCC, visit the website at www.americorps.gov/nccc
INFORMATION PROVIDED