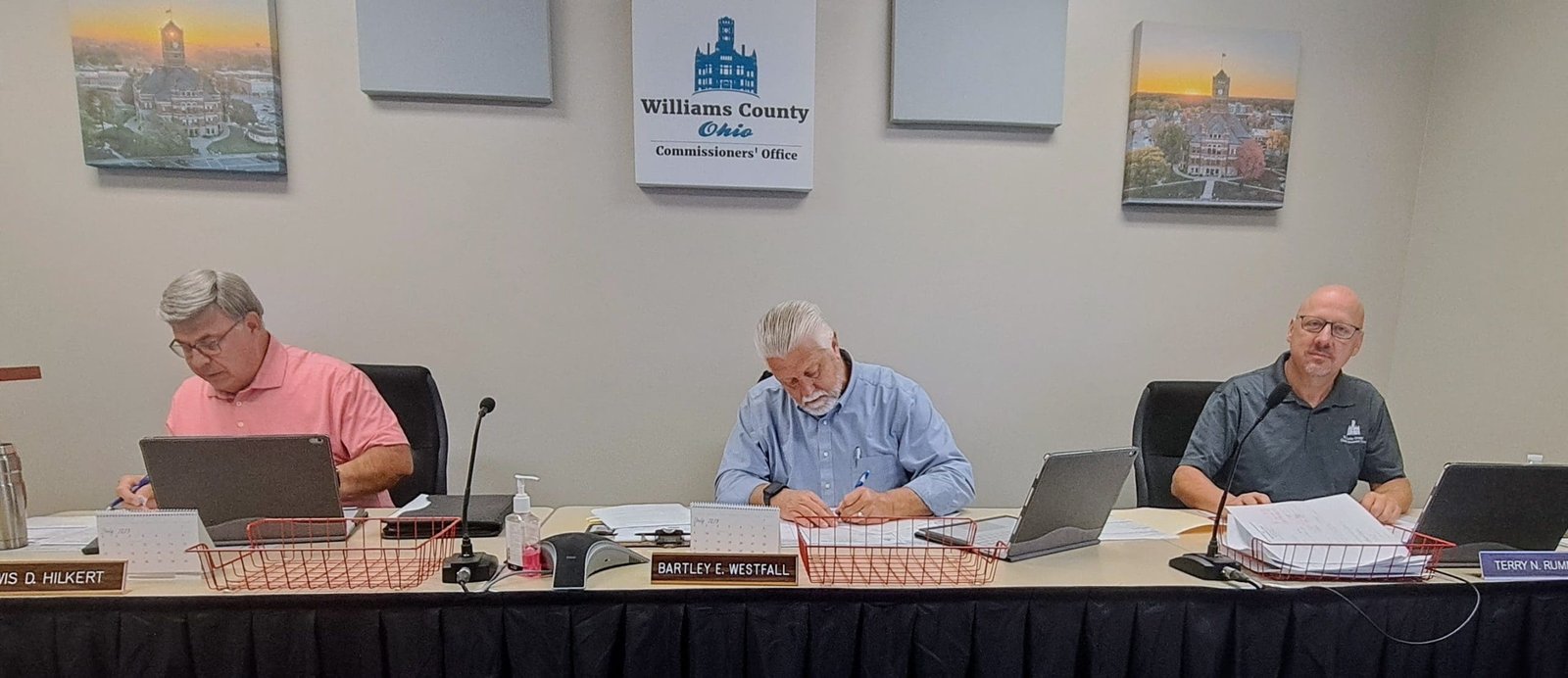 ---
By: Anna Wozniak
THE VILLAGE REPORTER
The Williams County Commissioners met for their general session on Monday, July 24 at 9 a.m. Present were commissioners Lew Hilkert, Terry Rummel, and Bartley Westfall.
The commissioners passed three resolutions, approved the minutes of the July 20, 2023 meeting and the bills as presented, as well as approved a Maumee Valley financial report for the first half of 2023.
Resolution 227 was a transfer request on behalf of the Williams County Auditor, Hillside Country Living, and the Veterans' Office.
Resolution 228 approved a request from the Common Pleas Juvenile and Probate Division approving the insurance benefits of a new employee to begin on their date of hire.
Resolution 229 approved a software licensing agreement annual support fee for software services from Software Solutions, Inc.
With nothing further to address, the Williams County Commissioners voted to enter recess at 9:14 a.m.
Anna can be reached at anna@thevillagereporter.com
---