---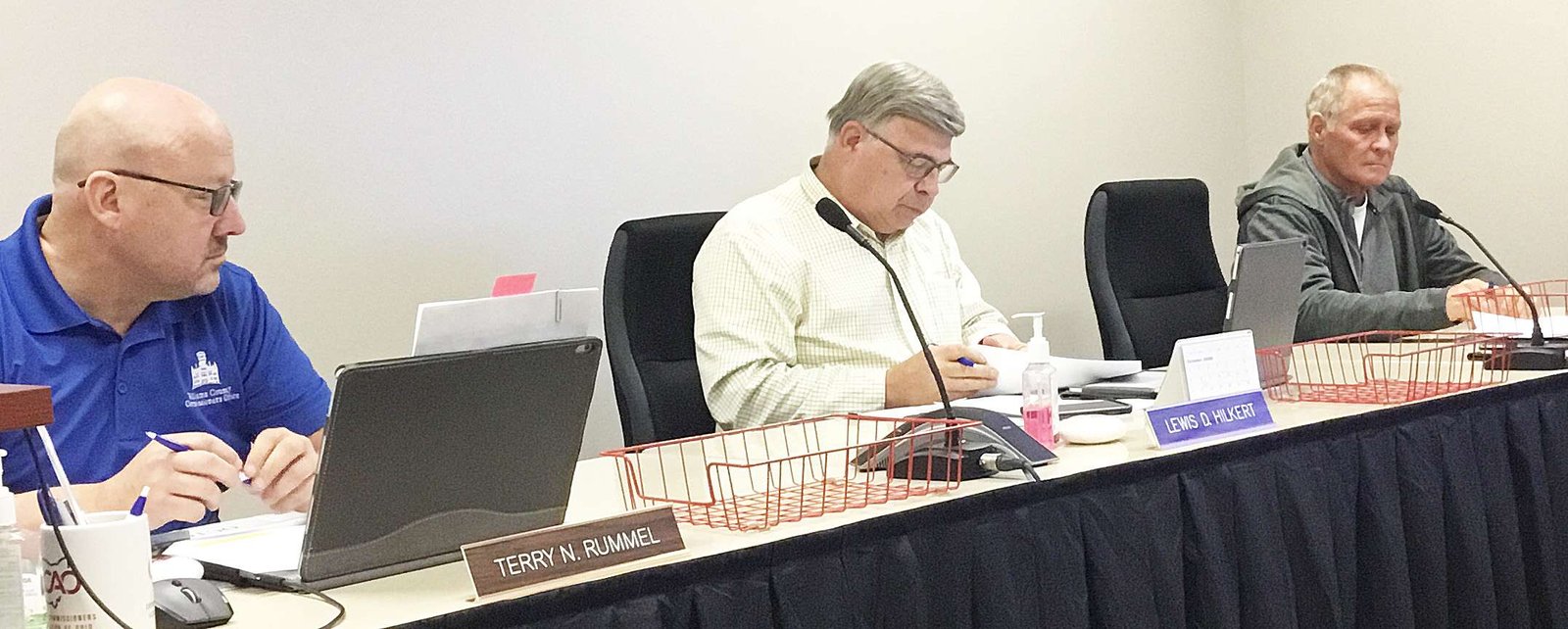 HANDLING COUNTY BUSINESS … Williams County Commissioners Terry Rummel, Lew Hilkert and Brian Davis use official on the record meeting time to sign resolutions and discuss business at the November 7, 2022 regular session. (PHOTO BY REBECCA MILLER, STAFF)
---
By: Rebecca Miller
Just as most of the old memory-filled school buildings, which have been abandoned for the brand new multi-million-dollar edifices, have been torn down or knocked down, Edon, Ohio's old school building will be falling soon.
The purpose is to make land available for housing and development in Williams County.
---
Please login to view this news story.  Not currently a subscriber?  Obtain seven days of website access along with the current full color E-Edition (same as the print edition) for just $2.00.