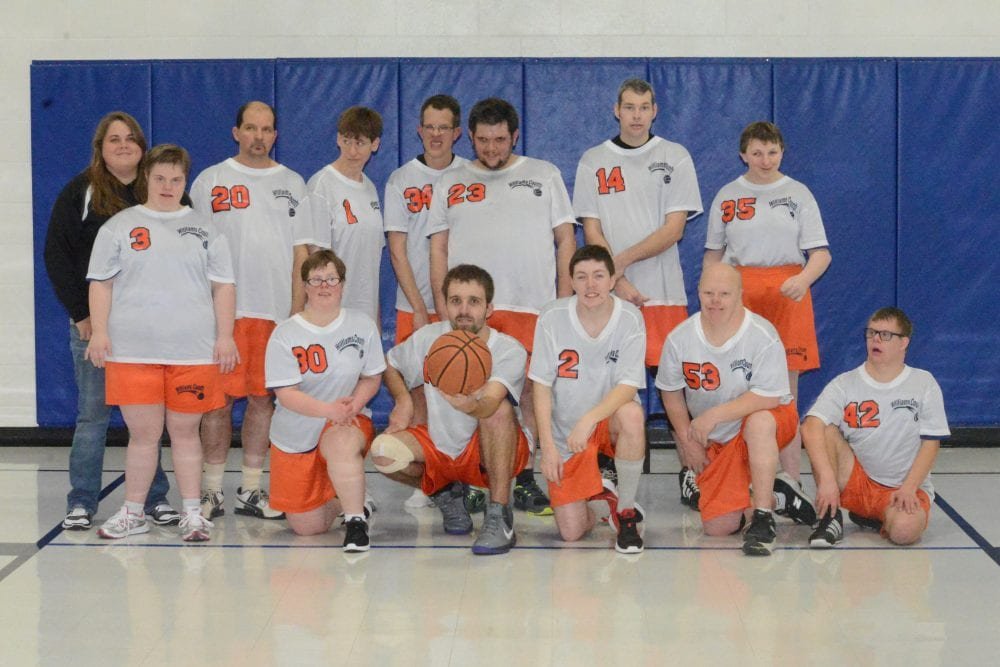 The Williams County Special Olympics Sharks brought their undefeated record to the Stryker School, for a game against the Special Olympians of Lucas County on January 12.
The first half saw both teams going back and forth, with neither squad able to gain and hold a lead against the other. The second half began in the same manner as the first, until the host squad began taking advantage of turnovers to pull away from the visitors. By the time that the final buzzer sounded, the Sharks had built a double-digit advantage, and held on for a 49-29 win.
The fundaments of Special Olympics games are based not upon heated competition, but upon the contestants having a good time playing in front of their families and friends. With that, there was hardly any mention of the final score or the 4-0 season record. What was prevalent were the smiles of those who had left it all out on the court, the high fives and the hugs…LOTS of hugs. When it comes to competition, the Special Olympians of both teams showed all present in the stands how to do it right.
"Good game…great game," said Sharks' Coach, Beth Votaw, but it was more than just the score that made it great in her eyes. "This is all about fun…and they all had fun. My athletes are happy, and that's what I care about. They love to play for their families and friends."
The Sharks will be back at Stryker on January 19 at 6:00, when they will defend the court against the Henry County Cougars. Admission to the event is free of charge.
Timothy Kays can be reached at tim@thevillagereporter.com