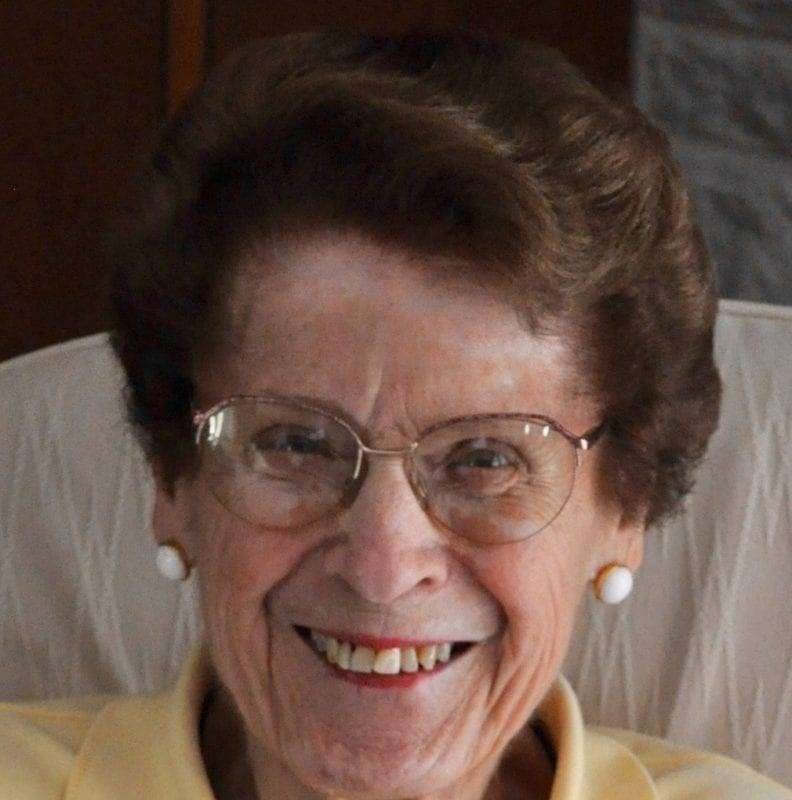 Alice Faye Huber, age 97, of Wauseon, passed away Monday, February 12, 2018, at Swanton Health and Retirement Center. She had been a resident there for the past six years. Mrs. Huber was born in rural Fayette on June 29, 1920, the daughter of the late Lloyd and the late Vella (Plettner) Graf. On October 23, 1943, she married Lloyd Huber, and he preceded her in death in 1980.
Prior to her retirement she was a clerk in the Treasurer's Office of the Fulton County Court House for 19 years. Upon graduation from Wauseon High School, she worked at the Louden Store for eight years and then for Toledo Edison for 11 years. She was a member of Crossroads Evangelical Church in Wauseon and was very active in Ladies Aide. She was also a volunteer at the Fulton County Health Center and Sauder Village.
Surviving are two sons, James (Joyce) Huber of Wauseon and Jerry (Stephanie) Huber of Mount Dora, Florida. She is also survived by grandchildren, Michelle (Joe) Dembek of Columbus, Kim (Brad) Bertke of Sylvania, Craig Huber and Ryan (Saudia) Huber; seven great-grandchildren; sisters, Bette Kutzli of Swanton and Leona Stopher of Wauseon; and brother Lloyd Graf, Jr. of Wauseon.
Visitation will be held from 10:00 A.M. until 12:00 Noon on Saturday, February 17, 2018, in the Chapel at Crossroads Evangelical Church in Wauseon. Funeral services will follow immediately afterwards, at 12:00 Noon, with Pastor Matt Boyers and Pastor Kevin Clark, officiating. Interment will follow in the Pettisville Cemetery. The family requests that memorial contributions be given to Crossroads Evangelical Church. Online condolences may be offered to the family at www.grisierfh.com. Edgar-Grisier Funeral Home in Wauseon has been entrusted with arrangements.