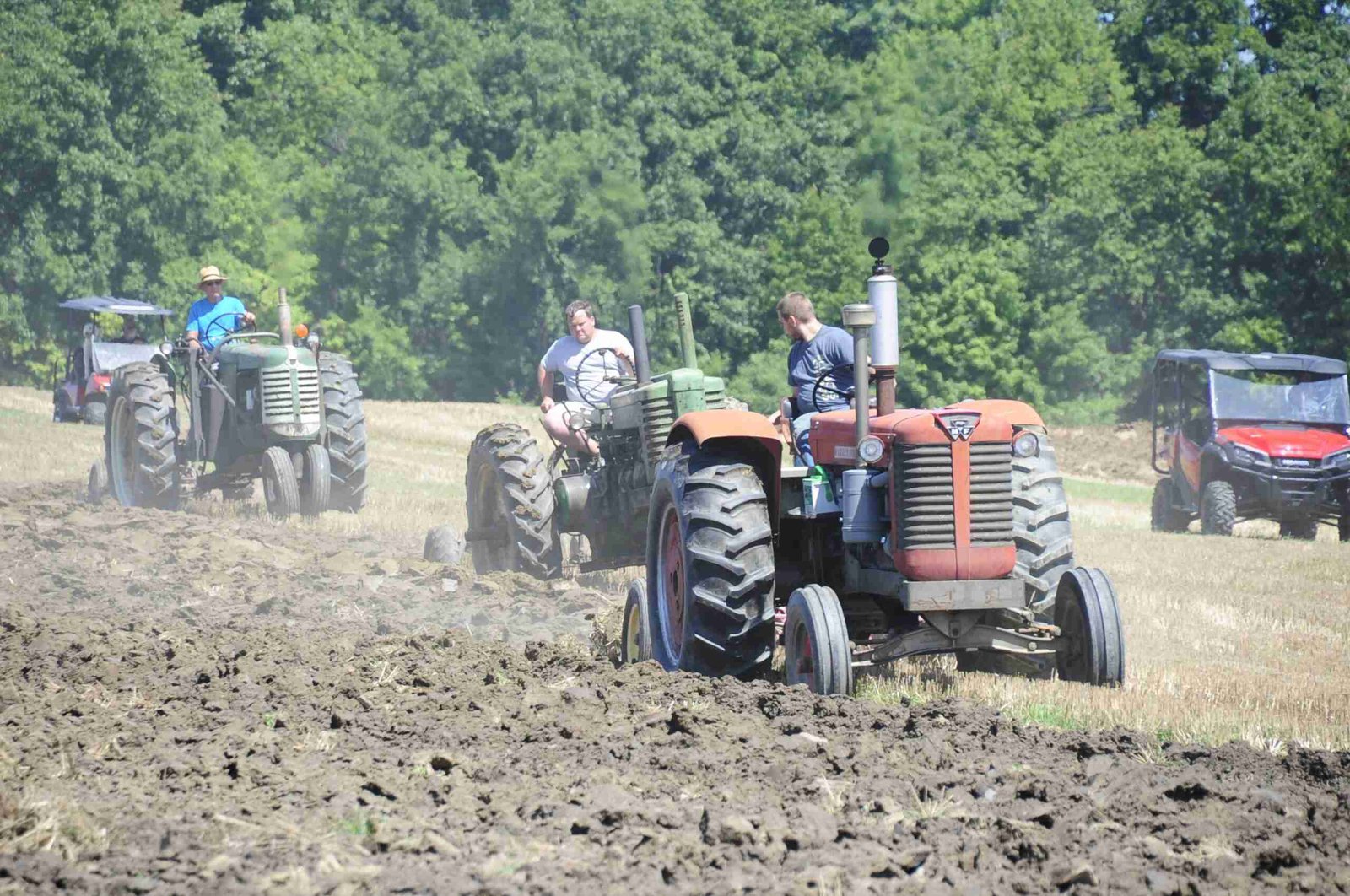 PLOW DAYS … Tractor operators work to plow a field at the Annual Alvordton Plow Days Event. (PHOTO BY JACOB KESSLER, STAFF)
---
By: Jacob Kessler
The Village of Alvordton held their annual Plow Days event on Saturday August 14th. The Plow Days event took place at 11 AM an allowed anyone with a tractor and a plow to come out and show it off while plowing a local field.
One of the organizers for the event, Don Kunkle, explained that everyone is welcome. "We invite anyone to come that has a tractor and a plow."
"Most other places have tractors shows where they are sitting there, and you look at them. Tractors were made to work, not to look at so it's basically a tractor show with work," said Don.
People who brought their tractors out were able to run their plow through the field with other tractors following behind them. People of all ages, and especially families were out to watch the tractors as they did their work.
Breakfasts were provided by the United Brethren Church that morning before plowing began. The Alvordton – Millcreek Township Fire Department also held a chicken BBQ at the event where they had 600 chicken meals to sell.
After buying your meal a shaded seating area was available for you and the family to eat your meal.
Jacob can be reached at jacob@thevillagereporter.com
---