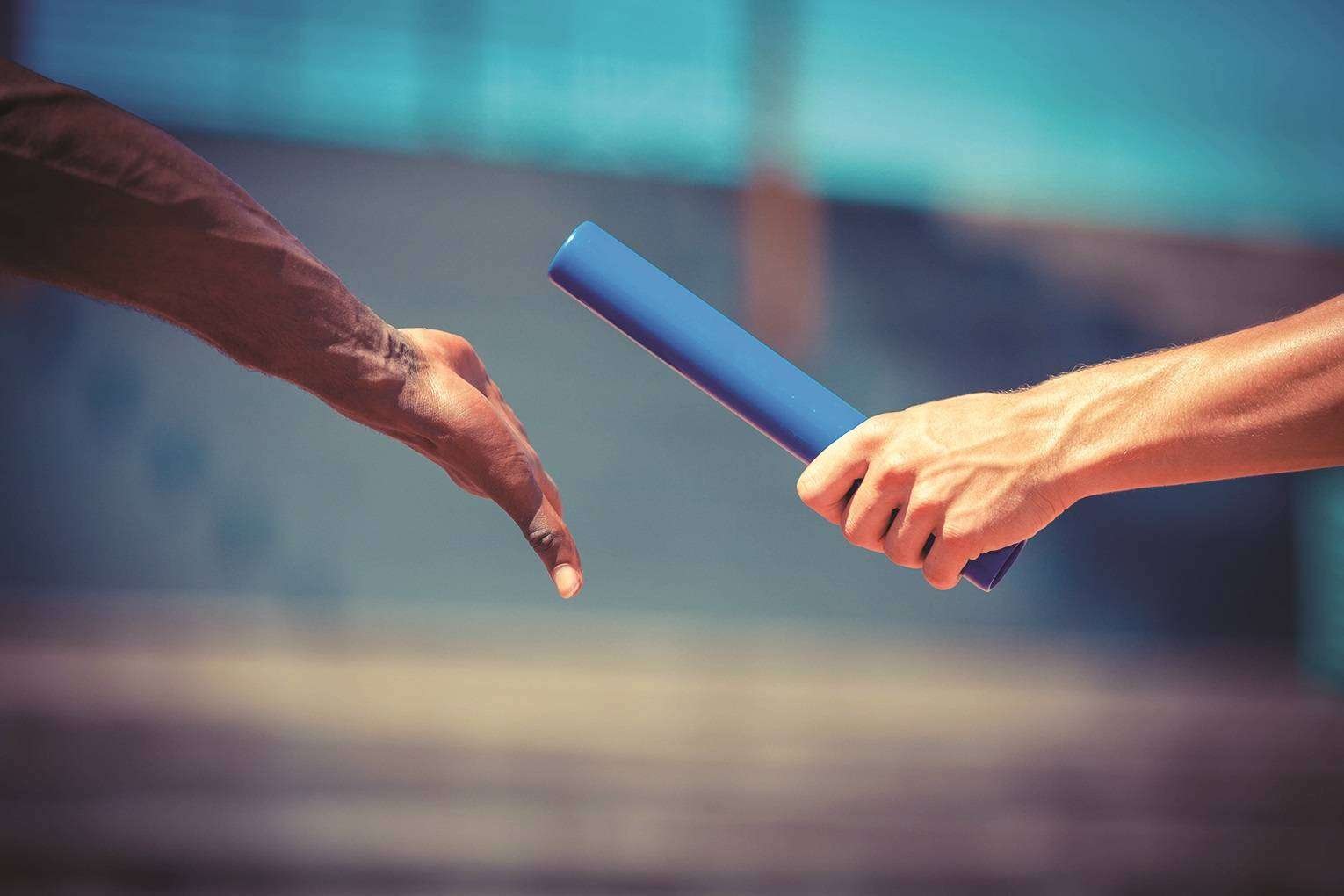 ---
By: Nate Calvin
PORT CLINTON – Despite the unsettled weather last week, the Division II and Division II track regionals took place with Division III at Port Clinton and Division II in Piqua.
It was a strong performance by the Archbold relay teams as the 4×100, 4×200, and 4×400 all qualified to move on to Columbus with the 4×800 team also reaching the podium with a sixth-place finish.
Also, representing Archbold at state will be Sophie Rupp in the high jump as she tied for fifth which was good enough to grab one of the at-large qualifying spots.
Ronnie Wyse of Delta took fourth in the 110 hurdles and Edgerton's Carter Herman finished third in the 300 hurdles
Other area results in Division III were: Boys: 4×800 relay- 6. Archbold; 100m-8. G. Ripke (Edon); 1600m-6. B. Johns (Archbold); 12. A. McCarty (Archbold); 800m- 10. Jose Blanco (Fayette); 200m-7. G. Ripke (Edon); 3200m-5. B. Johns (Archbold); 14. P. Rupp (Pettisville), 15. W. Mitchell (Fayette); Discus-8. J. Tresnan-Reighard (Delta); 10. K. Cummins (Montpelier); 11. Gallehue (Edon); high jump-5. G. Bailey (Archbold); long jump-11. G. Ripke (Edon); 14. M. Wyse (Hilltop); 7. H. Cullen-Lemley (Archbold); 8. A. Mason (Montpelier); 14. D. Gallehue (Edon); pole vault-G. Short (Archbold)
Girls: 4×800 relay-15. Pettisville; 4×100 relay-7. Montpelier; 400m-8. S. Rupp (Archbold); 300m hurdles-5. Chloe Merillat (Archbold), 7. C. McCord (Montpelier); 800m-15. G. Remington (Pettisville); 200m-5. A. Hillard (Montpelier); 3200m-J. Welch (Delta), 10. K. Sears (Pettisville); Discus-H. Wooley (Archbold); long jump-7. B. Breier (Stryker); pole vault-14. Trinity Nation (Delta)
In Division II, Bryan's Joshuah Taylor led a strong showing in the distance running events by taking first in the 1600 and runner-up in the 3200.
On the girls' side for Bryan, Kate Thormeier took fourth in the 1600 and Aquilina Cordic ran to a third-place finish in the 300 hurdles as they will be at this week's state meet.
Wauseon will send a strong contingent to Columbus topped by Jonas Tester who was fourth in the long jump and Jack Callan who took fourth in the 1600.
Three Indians captured at-large qualifying berths with Hunter Wasnich (3200), Grace Rhoades (3200), and Matthew Shaw (shot put) all finishing fifth in their respective events.
Also advancing from the NWOAL were Swanton's Kayden Davis and Trista Eitniear were third in the high jump and third in the shot put, respectively and Bryan's Lexi Alspaugh took fourth in the shot put.
Evergreen girls 4×100 relay team comprised of Brianna Sintobin, Deanna Huffman, Brooklyn Spradlin, and Andrea Van Wert were runners-up in their event to qualify.
Other area results in Division II were: Boys: 4×800 relay-6. Bryan; 7. Wauseon; discus-5. S. Worline (Evergreen); long jump-K. Davis (Swanton); 100m-R. Garza (Bryan); 1600m-X. Fackler (Bryan); 800m-15. J. Callan (Wauseon); 200m-8. J. Tester (Wauseon); 3200m-X. Fackler (Bryan); high jump-9. R. Dunbar (Evergreen); shot put-14. A. Thomas (Swanton); pole vault-8. A. Aeschliman (Wauseon)
Girls: 4×800 relay-9. Bryan; 11. J. Tester (Wauseon); 100m-A. Van Wert (Evergreen); 1600m-9. G. Rhoades (Wauseon); 3200m-K. Thormeier (Bryan); discus-5. H. Meyer (Wauseon); 6. M. Hutchinson (Wauseon); long jump-6. R. Fireovid (Bryan), 9. T. Rupp (Wauseon); pole vault-6. T. Rupp (Wauseon)
BOYS DIVISION II REGIONALS (@ Piqua)
TEAM SCORES: 1. West Liberty-Salem 53.5; 2. Versailles 44; 3. Indian Hill 38; 7. Bryan 26; 11. Wauseon 22; 32. Swanton 6.5; 38. Evergreen 4
AREA STATE QUALIFIERS: 1600 meters-1. Joshuah Taylor (Bryan) 4:15; 4. Jack Callan (Wauseon) 4:23; 3200 meters-2. Joshuah Taylor (Bryan) 9:29; *5. Hunter Wasnich (Wauseon) 9:43; high jump-3. Kayden Davis (Swanton) 6-02; long jump-4. Jonas Tester (Wauseon) 21-0.25; shot put-*5. Matthew Shaw (Wauseon) 51-06 (*at-large qualifier)
GIRLS DIVISION II REGIONALS (@ Piqua)
TEAM SCORES: 1. Oakwood 72; 2. Dayton Chaminade-Julienne 56; 3. Ottawa-Glandorf 44; 11. Bryan 21; 17. Wauseon 14; 19. Evergreen 12; 28. Swanton 6
AREA STATE QUALIFIERS: 1600 meters-4. Kate Thormeier (Bryan) 5:13; 3200 meters-*5. Grace Rhoades (Wauseon) 11:28; 300 hurdles-3. Aquilina Cordic (Bryan) 46.17; 4×100 relay-2. Evergreen (Brianna Sintobin, Deanna Huffman, Brooklyn Spradlin, Andrea Van Wert) 50.7; shot put-3. Trista Eitniear (Swanton) 36-09.75; 4. Lexi Alspaugh (Bryan) 35-10 (*at-large qualifier)
BOYS DIVISION III REGIONALS (@ Port Clinton)
TEAM SCORES: 1. Columbus Grove 83; 2. Bluffton 68.5; 3. Hopewell-Loudon 59; 6. Archbold 35; T24. Edgerton 6, Delta 6; 31. Edon 4; 34. Montpelier 3
AREA STATE QUALIFIERS: 110 hurdles-4. Ronnie Wyse (Delta) 15.7; 300 hurdles-3. Carter Herman (Edgerton) 40.5; 4×100 relay-4. Archbold) (Dane Riley, Chase Miller, Lucas Dominique, Karter Behnfeldt) 44.5; 4×200 relay-2. Archbold (Karter Behnfeldt, Chase Miller, Gavin Bailey, Dane Riley) 1:31; 4×400 relay-3. Archbold (Karter Behnfeldt, Gavin Bailey, Chase Miller, Dane Riley) 3:28
GIRLS DIVISION III REGIONALS (@ Port Clinton)
TEAM SCORES: 1. Colonel Crawford 84; 2. Margaretta 68; 3. Liberty Center 47; 20. Archbold 8.5; 21. Montpelier 8; T36. Delta 2, Stryker 2
AREA STATE QUALIFIERS: high jump-*5. Sophie Rupp (Archbold) 5-02 (*at-large qualifier)
Nate can be reached at sports@thevillagereporter.com
---