---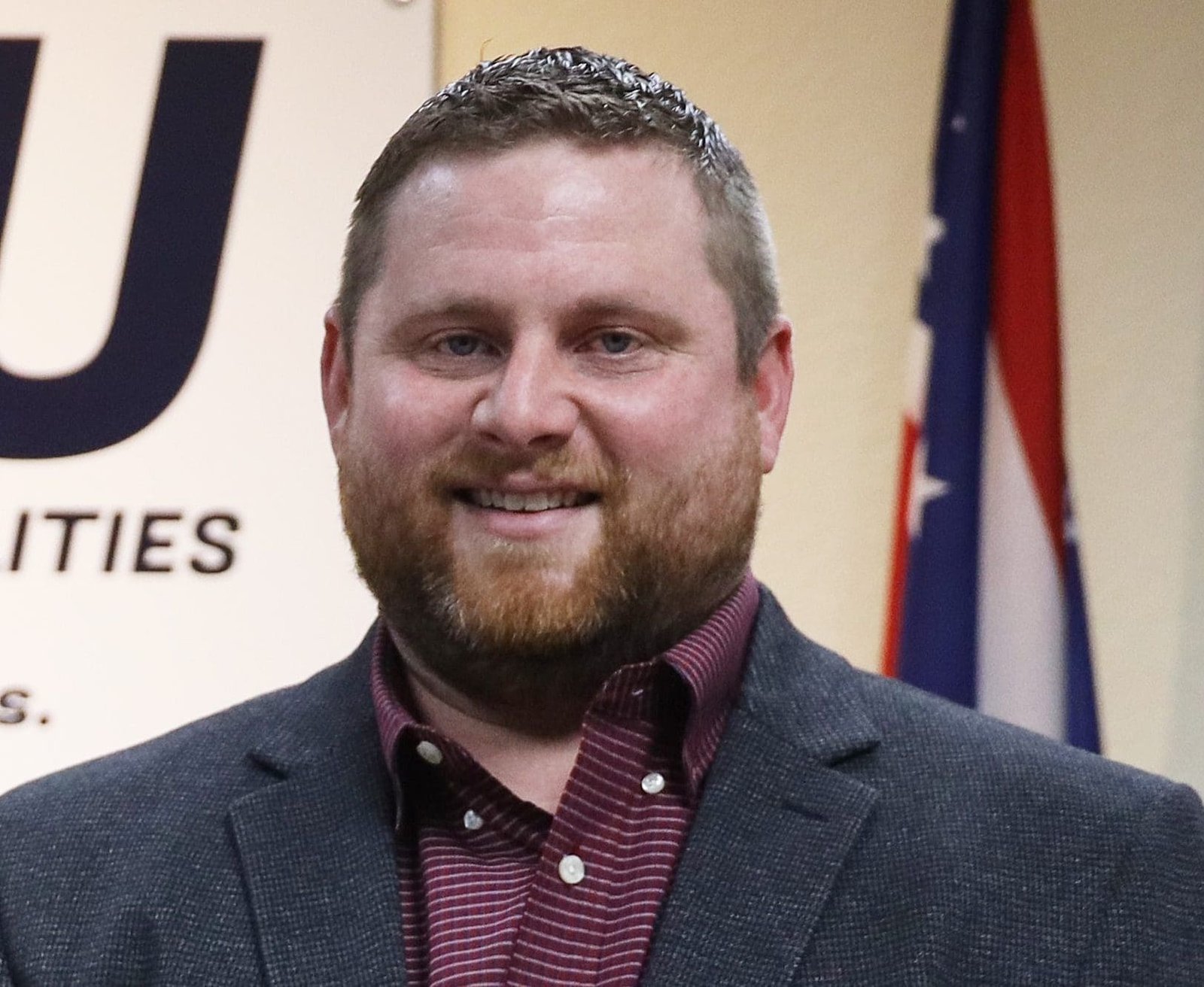 NEW HIRE … Derek Schultz will take over as new BMU Director of Utilities on April 1, 2023 after the retirement of Nathan Gardner. (PHOTO PROVIDED)
---
By: Anna Wozniak 
The February 7th Bryan Board of Public Affairs meeting started at 5 p.m. with the pledge of allegiance.
A motion to approve the minutes for the January 17th regular meeting and January 25th special meeting was moved by board member Jim Salsbury and seconded by Dick Long. The motion was then unanimously approved.
Next, a motion to approve a letter of support was introduced to the board. This motion was regarding the Frontier Properties and Court Authority meeting that was held to discuss the 43-unit senior housing community at Fountain Grove Drive.
This letter is to ask for a tax credit and support towards what would be titled "Fountain Creek Senior Villas."
Initially moved by Salsbury and seconded by Long, the motion to approve was unanimously carried.
Resolution 3-2023 appointing the City of Bryan's representative to serve as a member of the Ohio Municipal Electric Association (OMEA) was moved by Salsbury, seconded by Karen Ford, and unanimously carried by the board.
A motion -moved and seconded regrettably by Salsbury and Long, respectively- to accept the February 3rd resignation of Schylar Bergman, a power plant employee, was carried unanimously by the board. Well wishes were expressed for Bergman's future endeavors.
A motion was then made requesting the reclassification of Stuart Martin from Engineering Assistant to Probationary Water Distribution Operator Trainee. The motion was moved by Ford and seconded by Long. The board unanimously carried the motion.
A motion then was made to reclassify Todd Simpfle from Communications Technician to Probationary Engineering Assistant Project Coordinator.
Moved and seconded by Salsbury and Annette Schreiner, respectively, the motion was then unanimously carried by the board.
The board expressed excitement for and well wishes to both Stuart Martin and Todd Simpfle as they transition into their new positions. The Board then moved onto the Year End Review for 2022.
The Communication Department's 509 and 535 Combined Funds account started the year off with a balance of $2,180,494 and ended with $1,973,772.
Communication sales showed that for 2022 39% ($537,305) of sales were cable services, 52% ($727,172) of sales were internet services and 9%($129,285) of sales were for fiber optic services.
There was a reported 40% decrease in sales between 2021 and 2022. Reportedly 35% of this decrease was due to disabling the Digital and Digital HD CATV services as of March 31st, 2022, and costs were saved from cutting these said services.
The decision to discontinue this service was largely due to programming and financial capital costs.
The communications department will continue to offer Internet service to their customers wherein they provide enhanced Internet service, featuring up to 30 Mbps download speeds and high-speed internet service of 10 Mbps. They ended 2022 with 1147 internet customers.
There have been a number of completed projects, with construction happening on many fiber optic cable routes.
Ongoing projects include installing AMI fiber for communications infrastructure for an automated metering system, installing new fiber optic cable routes to substations, keeping the solar field fiber project open for future development opportunities, the Allied Moulded fiber interconnect project, servicing two Bryan parks locations with internet and installing fiber optic capabilities for new customers, like the one recently done at 102 W. Bryan St.
Bryan Municipal Utilities (BMU) Network is currently busy engineering and installing Advanced Metering Infrastructure (AMI) network equipment.
This is to backhaul communication of the metering system for the Electric and Water Departments.
BMU also recently acquired services from the new IT Network support company, located in Toledo.
All licensing and performance of BMU Network has been maintained. BMU is also working on the Frontier Project.
The Frontier Project aims to install new fiber trunk lines to two new locations for BMU phone systems.
This changes the cables from copper to fiber optic and allows the city to have a backup for the phone systems, which are especially needed by the fire and police Departments.
BMU continues to work on engineering and budgeting for a new communications building.
They plan on constructing a new fiber optic cable route in 2023 in the downtown section of Bryan to increase the capacity for BMU operations and provide for future communication needs.
Power plant substations are getting fiber optic connectivity in order to ensure the substations are ready to go online, and they also plan on upgrading the water treatment fiber optic network.
There is also an upgrade planned for the substation's main network.
Technology and optics will be upgraded at all substations except for Daggett on E. Wilson Street, which will remain without updates until its decommission.
BMU is going to continue to broadcast all BPA and council meetings and has been working with a city side vendor to entertain the possibility of upgrading to an ethernet camera substitute so that they may remotely broadcast.
New construction has been stopped due to inflated supply prices, and the board has instead opted to update the Headend Communications building.
They also wish to remove the satellite Earth stations located here and return the land to its pre-construction condition.
The Water Department's 509 and 525 Combined Funds account started 2022 with a balance of $3,422,682 and ended with $3,562,955.
Debt will be paid off for the S. Walnut / E. South St. Water main replacement in 2024. Debts are still owed on the Town Line Rd. water main replacement and the advanced metering infrastructure (AMI).
Water usage by type for 2022 was: 7% of water usage (26,291,586 gallons) was free service; 19% (69,712,104 gallons) was for commercial use; 36% (130,360,692 gallons) was residential use; and 38% (139,954,540 gallons) was industrial usage.
There have been no rate increases since the three-year rate plan ended December 20th, 2021.
A draft revenue requirement analysis was completed in October of 2022, and it was concluded that sales were rising. The situation will continue to be monitored.
Inflation is causing an increase in expenses, so the generation of sufficient funds is important. The water department plans on utilizing O&M, Debt Service, capital improvements, cash reserves, and grant opportunities for this purpose.
The Water Treatment Laboratory analyzed 419 bacteriological samples, renewed and obtained certifications for all operators, and met all of the Ohio EPA's annual monitoring requirements. They have since been given the green license to operate.
They have successfully rehabilitated the South Pressure Filter, which effectively removed iron and manganese from drinking water.
The original filter material was from 1972, and the rehabilitation consisted of replacing 3,800 cubic feet of filter organized into five separate layers. The work was completed by All Service Contracting.
There has been significant work done with regards to installing backup generators to provide a consistent supply of safe drinking water in a power loss event.
The new 500 kW CAT backup generator has a 29 hour run time, and a smaller 60 kW CAT backup generator was purchased for the North Well Field.
Bryan Water Tower was inspected, given attention, and then painted in a span of two months. The water tower was out of operation for the duration of this project.
Bryan Water Department water distribution and main replacements activity included the projects of Alpine Drive, East Bryan Street and Airmate waterline.
They wish to continue to improve water service reliability and firefighting capabilities In 2022, six new services were installed, seven new fire hydrants were installed, 94 maintenance calls were responded to, and all hydrants were flushed and winterized.
The water department also laid concrete for the WTP Generator and North Well Field Generator sites, assisted the power plant with grounding grid excavation, hosted the OTCO Backflow Course and hosted the fall AWWA NW District meeting.
The water department plans on embarking on the Well 7 rehabilitation and backup generation project.
High service pump 3 rehabilitation project, the South Lynn Street water main replacement project, cleaning the red sand filter, installation of AMI meters, saddling and servicing replacements, painting fire hydrants, and the Fountain City Water Tower painting project.
The Engineering Department spent 2022 engineering projects. These projects are: E. Bryan waterline; Airmate waterline; Alpine drive waterline; Lorentz substation waterline; Well 5 conversion; Water treatment plant generator; Old Farm Trail communications; power plant substation site work; power plant office sanitary service; East Wilson Street electric; Anna Lane electric; County road D electric; 34.5 to 69 kV conversion electric; Pleasantwood Avenue Lighting; and S. Walnut Street lighting.
The year-end review for 2022 is scheduled to continue at the next meeting.
A motion to approve and pay the bills was moved by Salsbury and seconded by Long. The board carried the motion unanimously.
Comments from BPA staff included thanking all current city employees for a job well done, and a motion requesting permission to post an opening for a power plant position was introduced.
The motion was moved by Salsbury and seconded by Tom Sprow and was then unanimously carried by the board.
A motion was made at 5:54 to enter into an executive session, and this motion was moved by Salsbury and seconded by Long.
The board then unanimously voted to enter into an executive session, which lasted until 9:38 p.m.
After discussion, a motion to hire current Stryker resident Derek Schultz as the next Director of Utilities was made by Salsbury, seconded by Sprow, and carried unanimously.
Schultz is set to start his new position April 1st, 2023, and is replacing Nathan Gardner, the current Director of Utilities, following his March 31st, 2023 retirement.
The meeting was adjourned at 9:46 p.m.
Anna can be reached at anna@thevillagereporter.com
---