---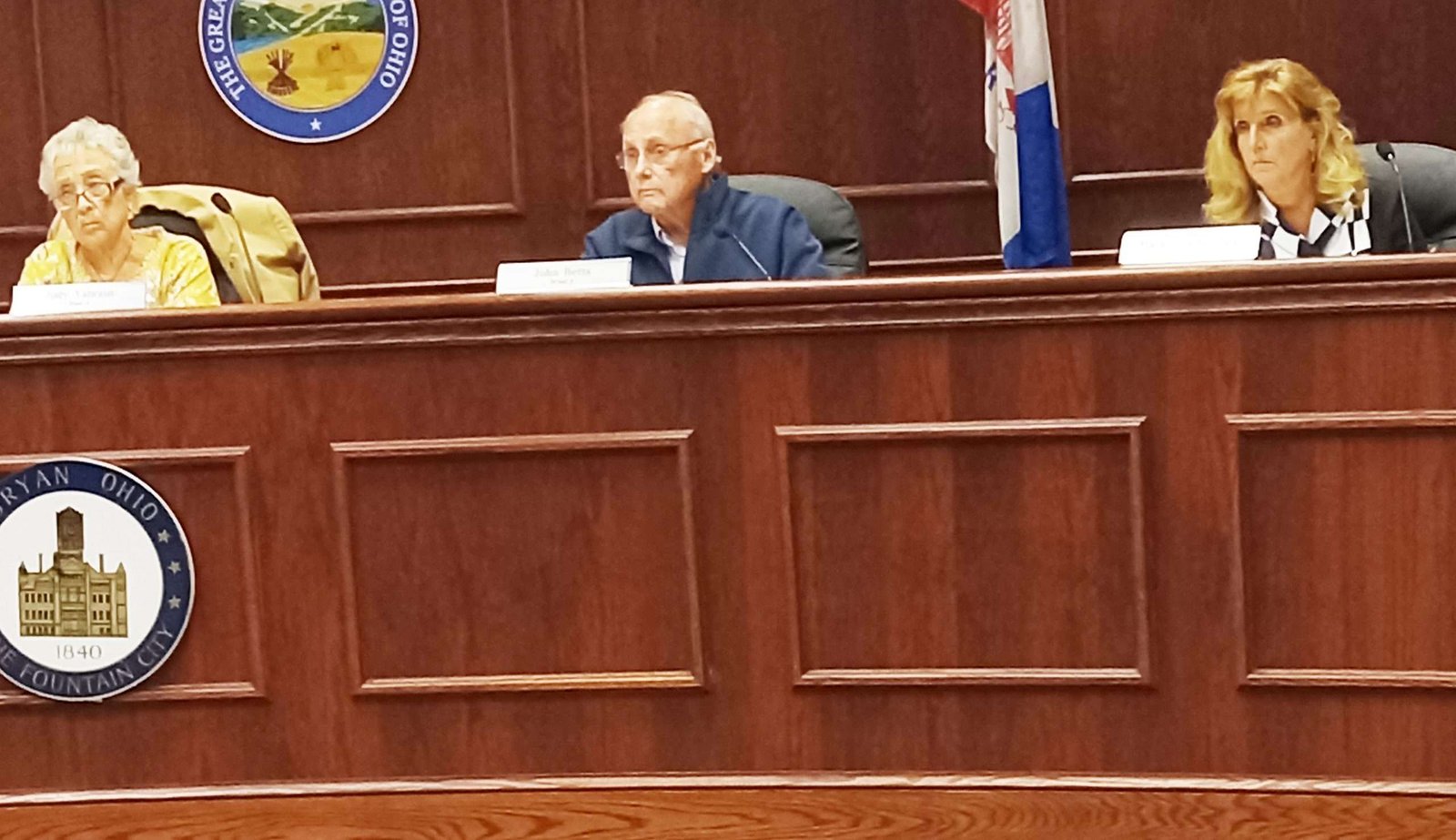 ROAD CONCERNS … Left to right, council members Judy Yahraus, John Betts and Mary Leatherman listen to complaints from Mr. Cox, who lives on Huntington Street, about how the city repaved that road. (PHOTO BY DANIEL COOLEY, STAFF)
---
By: Daniel Cooley
The Bryan City Council meeting of October 4 began with the Pledge of Allegiance, followed by roll call. All five council members, Judy Yahraus, Mary Leatherman, John Betts, Richard Hupe and Jim Kozumplik, were in attendance.
In the first order of business, council approved the meeting minutes from September 6.
Next, council listened to a complaint from Mr. Cox and other people from Huntington Drive.
---
Please login to view this news story.  Not currently a subscriber?  Obtain seven days of website access along with the current full color E-Edition (same as the print edition) for just $2.00.