---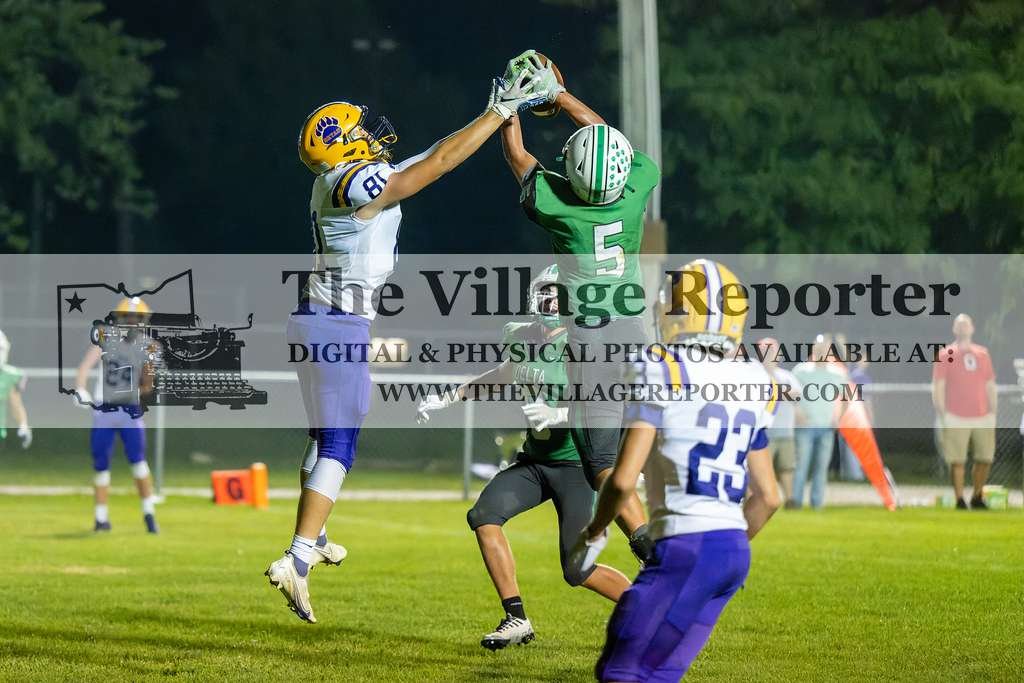 ---
Delta 28 Bryan 12
DELTA – The Panthers turned to big plays on offense to remain tied for first place in the NWOAL after a 28-12 win over Bryan.
Jeremiah Wolford led a Delta running game that totaled 245 yards with 147 of his own on 19 carries and touchdown runs of 25 and 33 yards.
Delta attempted just three passes on the night with one going for a 38-yard touchdown strike from James Ruple to Justin Ruple.
Bryan kept things close with a pair of fourth quarter touchdowns as Jase Kepler went 13 yards to Brown for a score and Brody Devlin returned a kickoff 96 yards for a touchdown.
Kepler went 21/33 through the air for 210 yards with Drew Hahn hauling in six passes for 67 yards.
UP NEXT: September 23 – Delta (4-1, 2-0 NWOAL) at Archbold (4-1, 1-1); Patrick Henry (4-1, 2-0) at Bryan (0-2, 2-3).
Bryan 0 0 0 12 – 12
Delta 7 7 0 14 – 28
D – Wolford 25-yd run (Smithers kick)
D – Ju. Ruple 38-yd pass from Ja. Ruple (Smithers kick)
B – Brown 13-yd pass from Kepler (kick failed)
D – Wolford 33-yd run (Smithers kick)
D – Knapp 36-yd run (Smithers kick)
B – Devlin 96-yd kick return (pass failed)
Click below for a free photo album of this event to view all the photos.
---