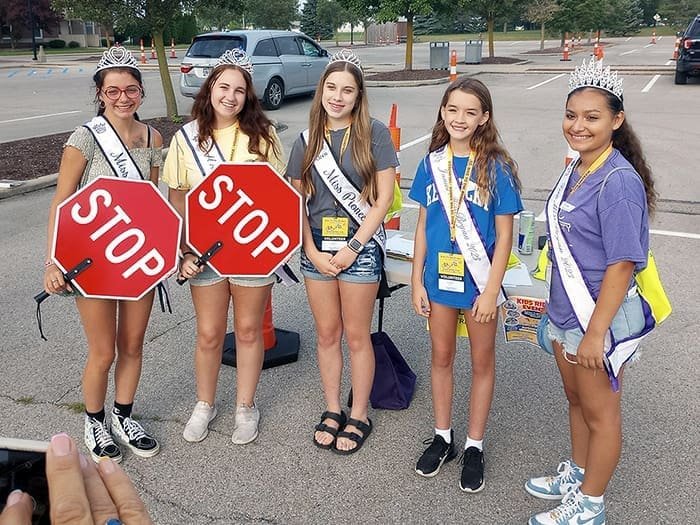 ---
By: Anna Wozniak
THE VILLAGE REPORTER
The first Saturday of August saw the annual Williams County Bike to the Bridge for the 24th time.
A record-making 120 riders took one of four scenic routes (the routes are 5, 10, 25, and 50 miles long) outfitted with SAG (support and gear) stations.
The SAG stations were located at Parkersburg Wildlife Area, Lockport Church Gazebo, Evansport Fire Station, and Oxbow Lake.
The Bike to the Bridge is one of two major events that helps Cancer Assistance of Williams County help those affected by a cancer diagnosis by providing monetary funds to donate towards mileage and medical expenses.
Both individuals and corporations are welcome to help sponsor both the next Bike to the Bridge and the upcoming, second annual, October 26th Witches & Warlocks event that is hosted in partnership with the American Cancer Society.
---
Donations of any kind are appreciated and go directly to Cancer Assistance of Williams County in their efforts to support over 200 Williams County residents annually diagnosed with some form of cancer and their families.
Cheryl Andres and Jason Zuver of Cancer Assistance of Williams County shared that "this event is fun for the whole family and for any level of cyclist."
"We've had families ride with their young children in tow on children's bike seats up to those who are 96 years old enjoying a ride."
"All the proceeds from this event support Cancer Assistance of Williams County who has been serving residents of Williams County since 1996."
"Our goal is to continue to be a resource to bridge the needs of those in our community who are battling this devastating disease."
Anna can be reached at publisher@thevillagereporter.com
---