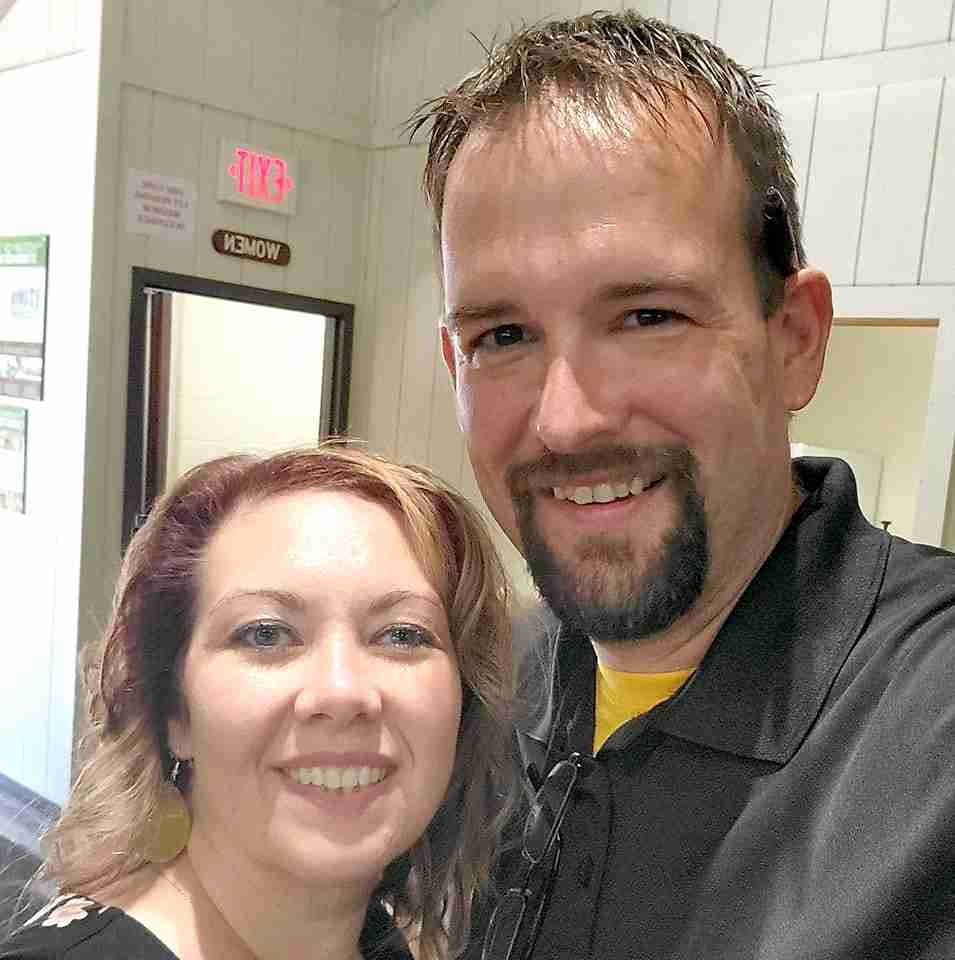 By: Forrest R. Church, Publisher
THE VILLAGE REPORTER
I hope you are enjoying Summer 2022! It is hard to believe that in a few short weeks school will once again return to full session. The return of school = the return of a crazy newspaper schedule with Fall Sports Preview photo shoots, all the return to session information, etc. Our news coverage easily doubles once school begins.
Typically, our team becomes well rested over the summer break, to recharge. This summer has been unique with various health issues among our staff along with some unique personal issues. What has been nice is the fact our team has stepped up to help one another along with way.
For example with my recent battle with low glucose, one of the worst issues I have had is blurry vision, obviously a major issue when publishing print media. Text that I have read for decades has become blurry and frankly when I drop into the 30s–40s range I feel like I have been hit by a truck with flu-like symptoms for the rest of the day. Our team has stepped up to help edit pages and ensure deadlines are met in recent weeks when I have gone down, I appreciate all their extra effort!
This week's column is full of a bunch of random tidbits that have built up since my last column two weeks ago. It has been slow going personally since my last column that discussed a recent hospital stay and dealing with low sugar (daily basis). This battle has led to serious fatigue. I'm finding what used to take 3-4 hours to knock out at the newspaper is now taking a few days. Fortunately, the ball is rolling on a solution, so I'm hoping to be back 100% sooner than later though medical appointments scheduled weeks apart have not been uncommon.
---
CAUGHT MY EYE (INTERNATIONAL NEWS) – The US has sent more money to Ukraine then they did the first 5 years in Afghanistan.
---
QUESTION ASKED: A note was received from a reader stating they love our efforts but wondered if more Pioneer area news could be included in the popular weekly historic section? This is a great question, and I thought the answer may be beneficial for all our readers.
We would love to include all towns in both Williams and Fulton Counties; however, our archives are from our past newspaper archives of newspapers we previously owned. When reading you will see that there are several newspapers we either bought (merged together) and/or towns we expanded to (description before each section of the Year's Ago Section). Past Pioneer area newspapers are not part of our rich history until we covered all of Williams County around 10-12 years ago (Pioneer added at that time).
---
CAUGHT MY EYE (REGIONAL NEWS) – FORT WAYNE, Ind. (WANE) — For years, Fort Wayne residents have opined about there being nothing to do in the city. A new ranking would seem to agree. Fort Wayne was ranked last (No. 100) in a WalletHub report on 2022's Best and Worst Cities for Recreation.
---
CAUGHT MY EYE (REGIONAL NEWS) – TOLEDO, Ohio (WTVG) – The personal-finance website WalletHub has released their 2022 Most & Least Stressed Cities in America report, and Toledo has made the list. According to the WalletHub report, Toledo is the 10th most stressed city in America.
---
FACEBOOK INSANITY – If you have read my prior columns, you already know where I am going here. The social media giant has flagged the following recent community stories we published as violating their standards. Story (1): Bryan Rotary Member Diana Savage Installed As District Governor. Story (2) Delta Chicken Festival Celebrated. As long as Facebook continues to unjustly flag community news stories as being terrorist, election influencing, or whatever poor excuse reasoning they give for shutting down viewership, I will use what tools I have to notify the dangers of this social media giant to our readers.
---
MAIL BAG – I received a nice three-page note from a reader in Naples, Florida appreciating my babbling in this column. "Mr. Church – Compliments on your recent 'Caught My Eye' Column. Keep it up!"
I love receiving these notes, though I noticed it was received nearly five weeks after the mail date. The note talked about knowing the prior owners of one of the newspapers we bought back in 2001 along with observations on how they noticed respect is on the decline for the elderly and playing of the National Anthem. Thank you for the letter of encouragement!
---
STOP EATING THE GRASS SEED – Any suggestions on keeping sparrows out of freshly planted grass seed? We have a large area we are trying to establish strongly rooted grass before the cold hits and the area turns into a mud pit. We planted straight on bare ground – the sparrows ate it. Have wetted ground and used yard roller to push it in – they ate it. Have used a drag to mix with soil – they ate it. Used a plastic owl and hawk – they landed on their plastic heads then they ate it. Used light amount of straw – they were attracted by it from 100 miles away and ate it. Went heavy on the straw, attracting more than ever and it prevented the seed from sprouting due to lack of sun – they ate it. Last night, my wife, Casey, and I added aluminum pie plates throughout the yard making it look like we are communicating with the mother ship. As I poured the morning coffee I can see how fearful they are of shiny things (thanks for nothing youtube) – they are eating it. I'm glad God likes these little terrorists; I wish they would disappear for long enough to allow grass that is $60-70 a bag to have a chance.
---
PRAYER FOR OUR SCHOOLS – I saw a graphic this past week floating around social media that I loved. It was a day-by-day prayer schedule for the Edgerton Local School District, lifting up everyone from faculty to the students (organized). I thought this was a wonderfully designed piece to organize a prayer effort by those in the faith; I would love to see this happen for all our local school districts.
---
20 YEAR ANNIVERSARY – My wife Casey (who is the office manager and a key element to this newspaper) and I were able to celebrate our 20th anniversary on July 20th. Due to the mentioned health issues and a lot of other various reasons we were unable to take a trip to Hawaii like we always said we would pull off. We had an Hawaiian-themed wedding two decades ago and always wanted to visit the islands on our 20th. Maybe the 25th. We did venture about 3 miles to Pioneer to enjoy a nice dinner at Logger's Restaurant; they have wonderful food if you have never visited. According to Google, we missed the Hawaiian trip by about 4,000 miles.
---
MAIL BAG – We received a hand written card from the Delta area giving our staff encouragement. "Mr. Church, I think you are doing a fantastic job at The Village Reporter. You have stepped up to include so many communities. It is too bad that friends and neighbors complain and 'nit pic' about even the smallest trivia. Thank you for your commitment to Northwest Ohio and family. God Bless you and yours for a great accomplishment."
The reader then shared they had a similar accident experience (I shared a few columns back). Again thank you for the card, it is amazing how a kind note or a "pat on the back" change one's entire day. Normally we only hear from the 1/10th of 1% upset about something published.
---
SPOILER ALERT – Will something major be revealed to the readers of The Village Reporter in weeks to come? Stay tuned …
---
Do you agree or disagree with, as my wife says, long-winded comments? Have thoughts? Send a note if you like anytime, publisher@thevillagereporter.com or via the mail at: The Village Reporter, Atten: Forrest Church, 115 Broad Street, Montpelier, Ohio 43543.