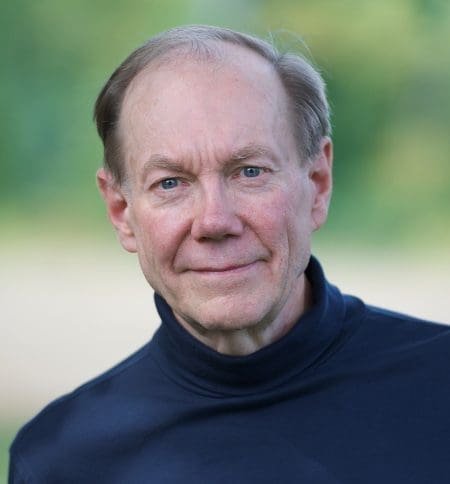 By: Dr. Jerry Bergman
Montpelier, Ohio
Humans require about 52 different elements to survive. Fully 99% of our body is composed of only six elements, oxygen, hydrogen, nitrogen, carbon, calcium, and phosphorus.
Another five elements make up about 0.85% of the remaining mass.
These elements are sulfur, potassium, sodium, chlorine, and magnesium. The trace elements, chromium, copper, gold, iron, fluorine, zinc, and 35 more, make up only 0.15 % of the human body.
Nevertheless, although only small amounts are required, these trace elements are critical for life. Zinc alone is required by over 300 enzymes.
All of these chemicals and elements are found in the soil. We are thus, ultimately, made of dirt which normally contains all 52 elements required for life.
Plants require soil to obtain the elements they need for life and growth, and we then eat the plants to obtain the elements we require (and/or we eat the animals that eat the plants, such as cows).
Chemists have been able to synthesize in the laboratory the vitamins, hormones, and antibiotics, plus all 20 amino acids, that we require in addition to the thousands of proteins not found in our natural environment.
Although scientists can produce these key parts of the human body, they are not even close to producing an entire body of any life-form, ranging from bacteria to man, from non-living elements.
And even if scientists could produce an entire mouse or human body, it would not be alive. We are chemical machines but are not alive until we are given the breath of life.
This science confirms the Bible teaching that "the LORD God formed the man from the dust of the ground and breathed into his nostrils the breath of life, and the man became a living being" (Genesis 2:7).  In fact, the word 'human' is derived from the Latin word 'humus,' meaning earth, soil, or ground.
Scientists have, however, attempted to grow human organs in other mammals, such as pigs, by introducing human stem cells into early-stage animal embryos. Human pluripotent (self-renewing) stem cells can become part of ungulate embryos, but this process is very inefficient.
Pluripotent cells can give rise to several different cell types by developing into either of the three primary groups of body cells: the ectoderm, the mesoderm, or the endoderm.
Even if this technique is someday successful, it does not create life, but rather modifies existing life.
Cells have been made by combining components of Mycoplasma bacteria with a chemically synthesized genome that can grow and divide into cells of uniform shape and size, similar to natural bacterial cells.
Again, this is not the creation of life, but only the modifying of pre-existing life. This is the type of work I did when employed at the Medical College of Ohio.
We synthesized DNA, and used gain-of-function technology to splice the DNA we synthesized into Lambda virus' which then were used to infected various types of living cells.
The result of this process was that we were able to modify the DNA in living cells. Again, this technique only modifies living cells.
It does not create life from non-life, but uses laboratory-constructed DNA to modify already-existing life.
The simplest known living organism is the Carsonella ruddii bacteria that has over 159,662 DNA base pairs which involves several trillion all properly assembled molecules.
This example illustrates the fact that the simplest known living organisms are enormously complex. Yet evolutionists claim that it came from, as Darwin and his followers spectated, molecules that self-assembled in a warm little pond added by lightning to provide energy.
Science can grow some body parts in the laboratory but have not been able to make non-living chemicals alive in the sense that animals are alive in spite of thousands of scientists working for over five decades attempting to do so.
Craig Venter created synthetic "minimal" cells by removing genes from living cells. The genome in each modified cell contained just 473 key genes thought to be essential for life.
The cells were able to grow and divide on agar to produce clusters of cells called colonies. But their daughter cells had bizarre shapes and sizes.
They had removed all the genome DNA that they thought were not essential for growth. But the so-called minimal parts they removed were, in-fact, required.
Scientists never have, and, I believe, they never will, make non-living chemicals alive as animals (including mammals, reptiles, amphibians and birds) are alive because only life can give life.
The best example of the fact that only life gives life is the birth process. And the first life-giver was God from Whom all life existing today has come from (John 1:4). No other possibility exists.
———————–
Dr. Jerry Bergman has taught biology, genetics, chemistry, biochemistry, anthropology, geology, and microbiology for over 40 years at several colleges and universities including Bowling Green State University, Medical College of Ohio where he was a research associate in experimental pathology, and The University of Toledo. He is a graduate of the Medical College of Ohio, Wayne State University in Detroit, the University of Toledo, and Bowling Green State University. He has over 1,800 publications in 12 languages and 60 books and monographs. His books and textbooks that include chapters that he authored are in over 1,500 college libraries in 27 countries.
---