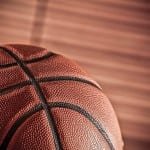 BRYAN – The Stryker Lady Panthers are having an uncharacteristic season, with one of those uncharacteristic traits being slow out of the gate. Facing Fairview at the opening round of the Bryan Lady Bear Holiday Classic on December 27, Conner Varner of the Lady Panthers personally carried her team out of the early game doldrums. She hit on five field goals, a free throw and a trey in the first period alone, scoring 14 of her game-high 20 in the opening minutes to lead the Lady Panthers to a convincing 66-40 win.
Hannah Doehrmann and Connor Sullivan each had field goals in the first period, but it was Varner who lit the fuse that gave Stryker a 19-9 first period lead. The beatdown could have been much worse as Stryker uncharacteristically left nine points at the free throw line after a 4 of 13 night at the stripe.
Sullivan and Christie Huston each hit for 12 points for the Lady Panthers, with Doehrmann finishing with 10, and Michaela Rupp, Maddie Uribes and Jordan Waidelich each adding 4 points.
SCORING BY QUARTER:
Stryker  19  19  18  10 – 66
Fairview  9  10  9  12 – 40