---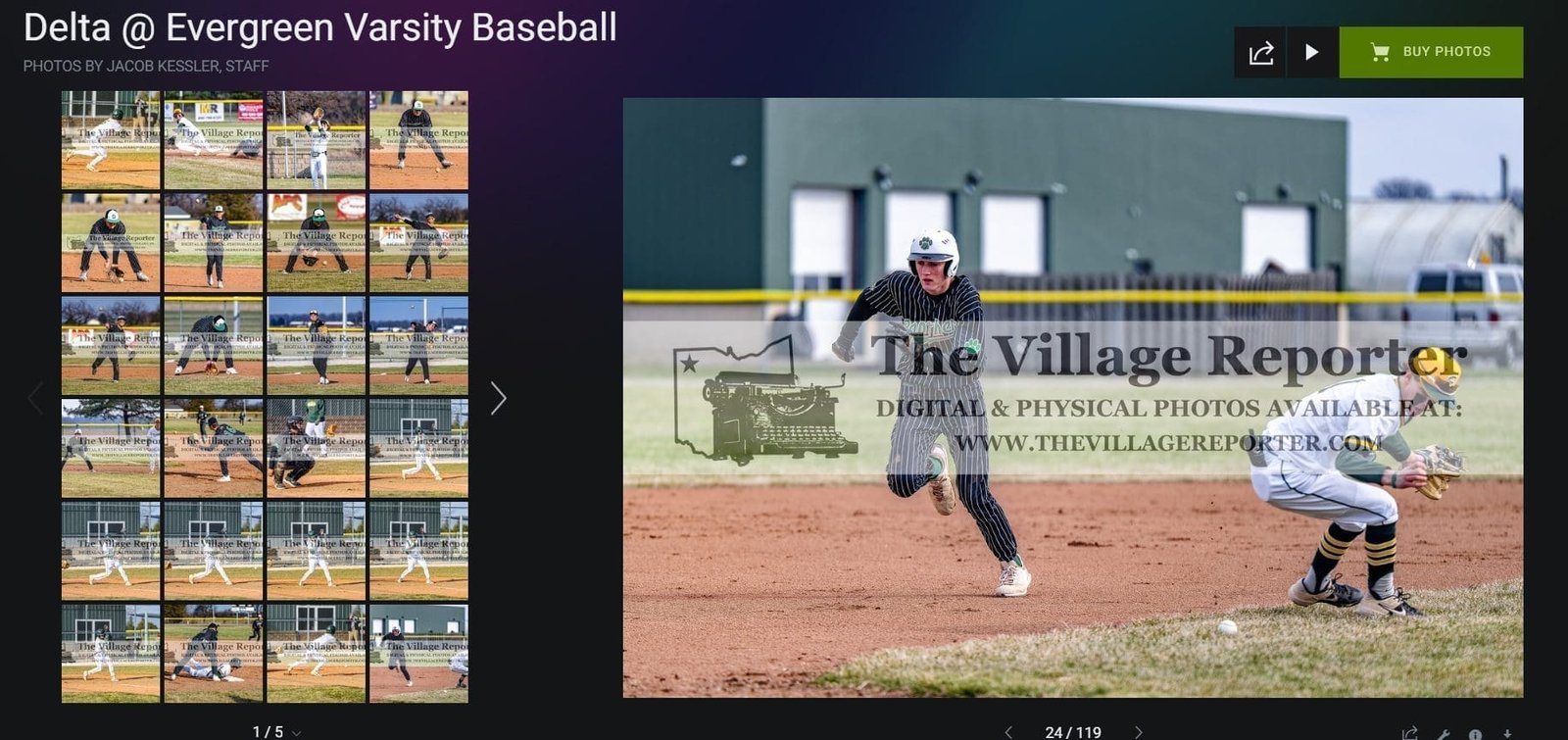 ---
By: Joe Blystone
METAMORA – Delta used a pair of two-run, two-out hits in the fifth inning to break open a one run game, then hung on late to take a 6-4 win over Evergreen.
"We have a great group of kids," Panther coach Jay Lefevre said after. "They are hardworking and really they are pretty talented."
"The two-strike hitting or two-out hitting is one of the biggest challenges they are trying to accomplish because they have been hitting in cages or in the gym with short tunnels."
"Getting them to apply the concept of hitting and situational hitting and we have a long way to go but we are making some progress."
Delta took advantage of Viking errors to score single runs in the first two innings.
Bryce Gillen reached on a dropped fly ball, got to second when he beat a pickoff relay from first, then scored on another Evergreen miscue to put the Panthers up.
Delta doubled the margin in the second on Brenden Pribe's infield roller for a hit and scored on a two-out throwing error.
Brady Morr put down six of the first eight Vikings on strikes before Evergreen scored with two down in the third.
Morr hit Ryder Hudik with a pitch, then consecutive singles from Colton Robertson and Layne Vance put the Vikes on the board.
Before the fifth Evergreen starter Nick Kruzel had allowed just the one infield single but that changed with one out.
The Vikings couldn't make a play on Alex Brown's slow roller, then Gillen's pop fly fell for a hit.
Caleb Lantz walked to load the bases, but Kruzel got Morr on an infield pop to get the second out.
Joe Arroyo-Sierra followed though with a liner into right center to score a pair of Panther runs, then Brody Waugh's slicing drive to left center got to the wall for a two run double to put the Panthers ahead 6-1.
Evergreen fought back for a pair when Hudik again was hit by a pitch and Robertson and Vance followed with back-to-back doubles to slice the lead to 6-3.
The Vikings had a golden opportunity to dig deeper into the Delta advantage in the sixth against reliever Landon Griesinger.
Andrew Geer's second hit of the game, a hit batter and a Delta error loaded the sacks with one down.
However, Griesinger got Hunter Vaculik swinging, then Hudik on a called third to end the threat.
Morr got the win going the first five, allowing just one earned run and striking out 10.
"Brady is just a sophomore and he is starting to be able to mix speeds a little bit," Lefevre said of his starting pitcher.
"He was still working to change speeds and develop a curveball and changeup, so we have every confidence in him."
"Unfortunately, he dinged the nine guy twice with two outs both times but he did a nice job and (Griesinger) came in and we knew the change in speeds would be effective."
Kruzel took the loss giving up six runs, walking three and striking out four.
DELTA              110 040 0 – 6 5 3
EVERGREEN 001 020 1 – 4 8 4
Record: Delta 1-1, Evergreen 1-1
WINNING PITCHER: Morr (7 innings, 8 hits, 4 runs, 3 earned, 12 strikeouts)
LOSING PITCHER: Kruzel (5 innings, 5 hits, 6 runs, 0 earned, 4 strikeouts, 3 walks) Other: Hewson
LEADING HITTERS: (Delta) Arroyo-Sierra – single, 3 RBIs; Waugh – double, 2 RBIs; Mercer – double; (Evergreen) Robertson – double, single, RBI; Vance – double, 2 singles, 2 RBIs; Geer – 2 singles
Joe can be reached at publisher@thevillagereporter.com
---