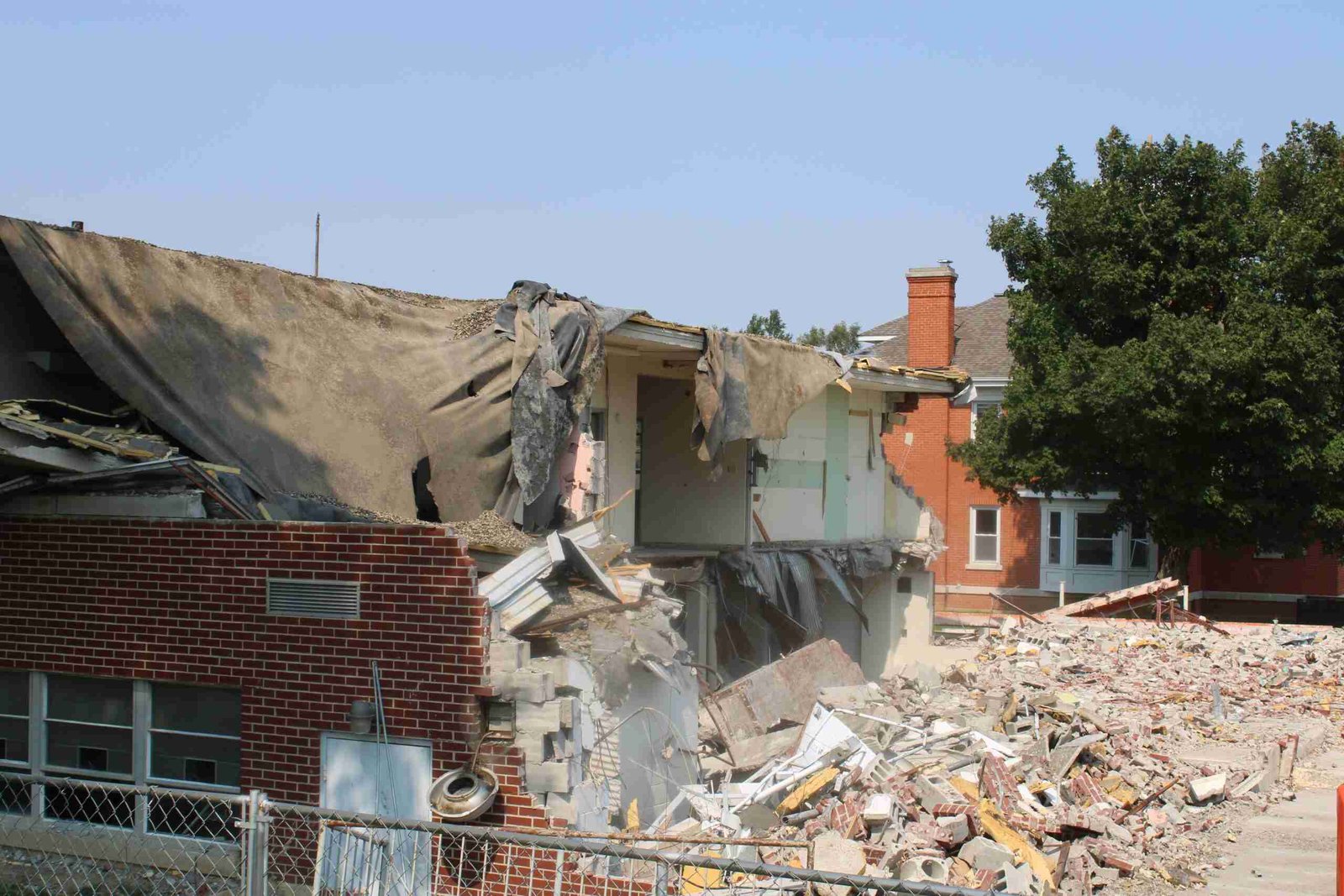 PHOTOS BY LACIE FISH
---
By: Lacie Fish
Several children, many classrooms, one best friend, one favorite teacher, playing on the playground, the Pledge of Allegiance, one school, so many memories.
"It was a great school.  Every morning started with The Pledge of Allegiance, prayer verse, and then if anyone, students or teacher, had anyone to pray for, they would mention them."
"Every Friday, we had church service. If there was a funeral and you were in 7th or 8th grade, you attended, and you sang. There was always a religion class, and we had awesome classroom parties, field trips, and so much more. "
"This school taught me discipline, hard work, and to keep my faith. I am grateful for my parents paying for me to attend this school."  is what Katy Serr (Goebel) said about the school.
St. Joseph's church was built in 1906, the Rectory in 1911, and the school in 1959. For sixty-one years, the school operated till it was closed in 2010. Grades 1-8 were taught there until 1989-90 when they introduced the first kindergarten class.
Because the school had shut down, there was no air movement, causing mold to grow. And there were water issues from not using the water in the building. Also, when you are down to about 30 children, you can't afford to pay the bills for the school.
It was used off and on by the K of C ( Knights of Columbus), funeral dinners, and other small events. The items inside have already been sold or donated. They will also be taking down the Rectory after careful thought. It was decided when the remodeling estimate came in around $96,000.
"My 1st teaching job out of college was at St. Joseph Catholic School. I was not Catholic. I didn't plan on spending more than one year there. I didn't know much about the religion or how a Catholic school worked."
"I subbed in 1st and 2nd grades then started as the 5th/6th Grader teacher. Yes, double grades. New to me as well. I loved it. The kids were amazing and loving. (I am still friends with so many of them.)"
"Even though I loved it and everyone there, it was still my intent to get into a public school. The July after my 1st year, I was in a tragic car accident that took my fiance's life. "
"I was in the hospital for ten weeks and had a lot of injuries. I did not want to return to teaching at all. A very special student came to the hospital and said I needed to come back to school."
"She and so many others made me realize where I needed to be. I ended up teaching there for ten years!! I left because I had a baby and wanted to stay home and raise him."
"The school closed its doors during that time. While at St. Joseph's, I taught 5th/6th for five years, then went to 3rd/4th for five years. Relationships with such wonderful people taught me so much starting my career."
"I have very fond memories of St. Joseph School, and I try to keep that love and family atmosphere in my teaching with new little ones."
"I will be very sad driving through Blakeslee now and not seeing that happy place there anymore. I will always carry the memories in my heart", Rachel Zeigler Muehlfeld when reflecting on what the school meant to her.
"History is moving." Said Lyle Brigle.  And I don't think I could have said it better myself. Many people had wonderful memories in this school, and they will continue to be memories that people will tell in years to come. Brigle says the demo should be done by the second week of October.
Lacie can be reached at publisher@thevillagereporter.com
---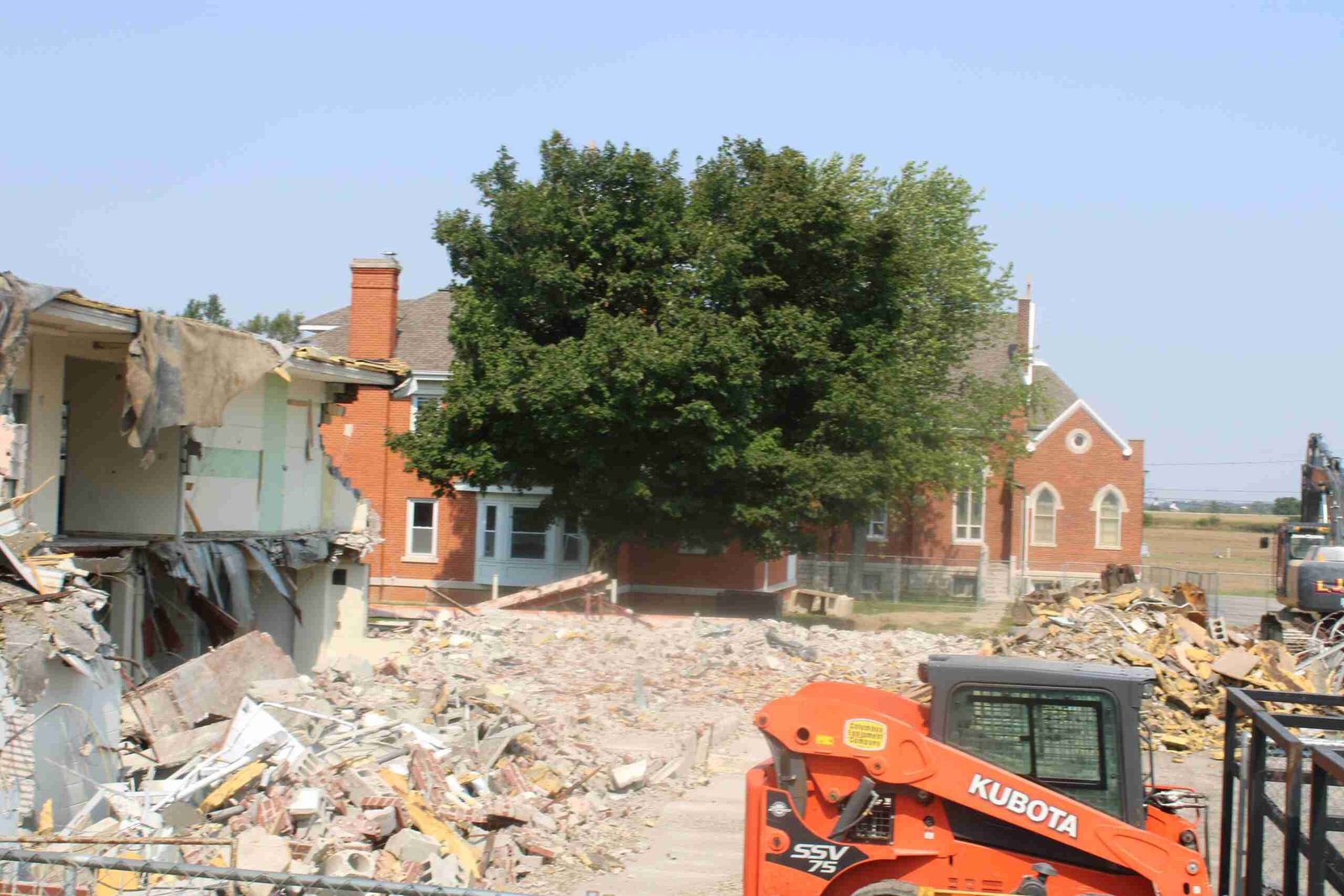 ---