---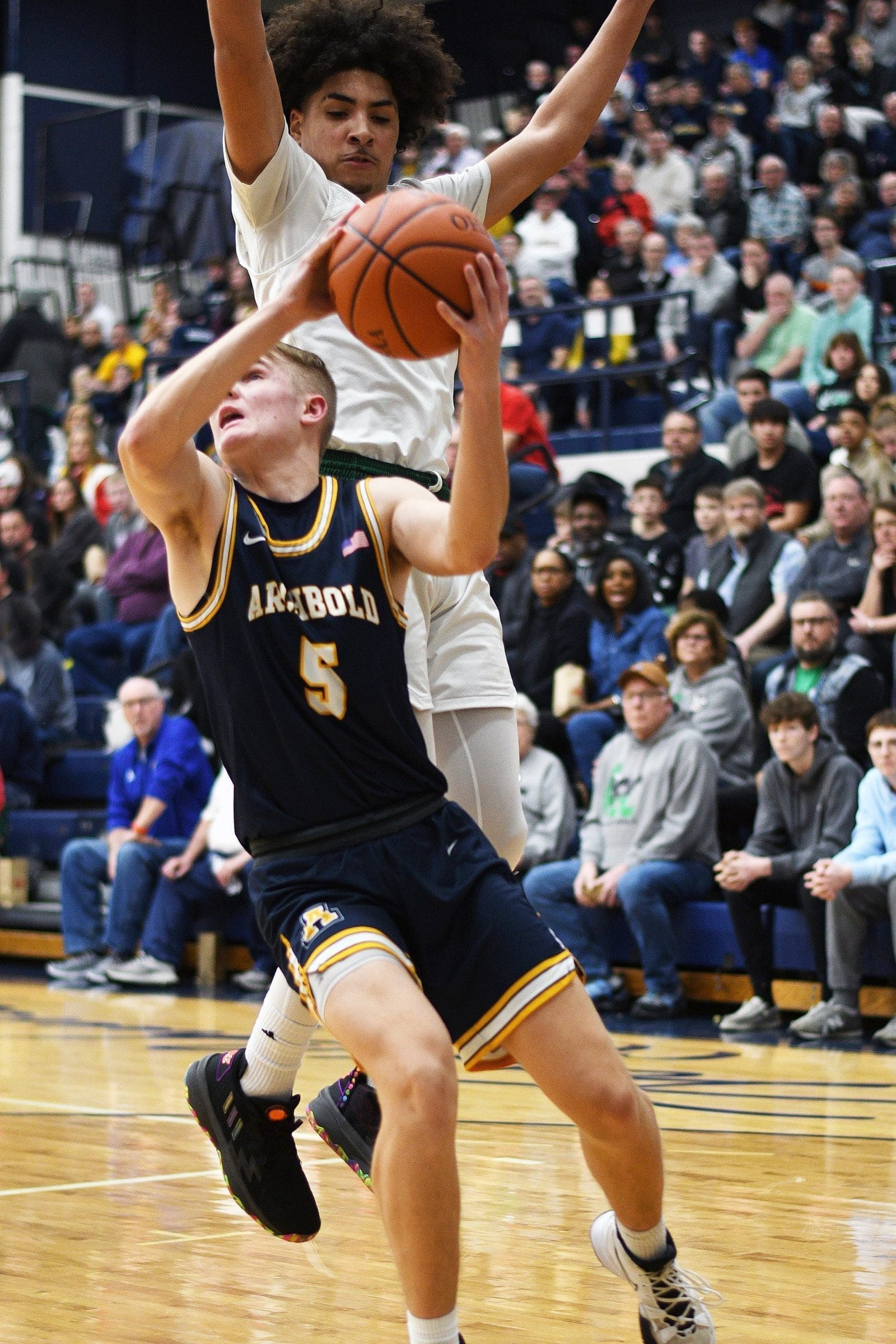 DIVISION III DISTRICT SEMIS … Jayden Seiler of Archbold tries to avoid the defense on a drive to hoop at Napoleon High School. (PHOTOS BY KEVIN EIS)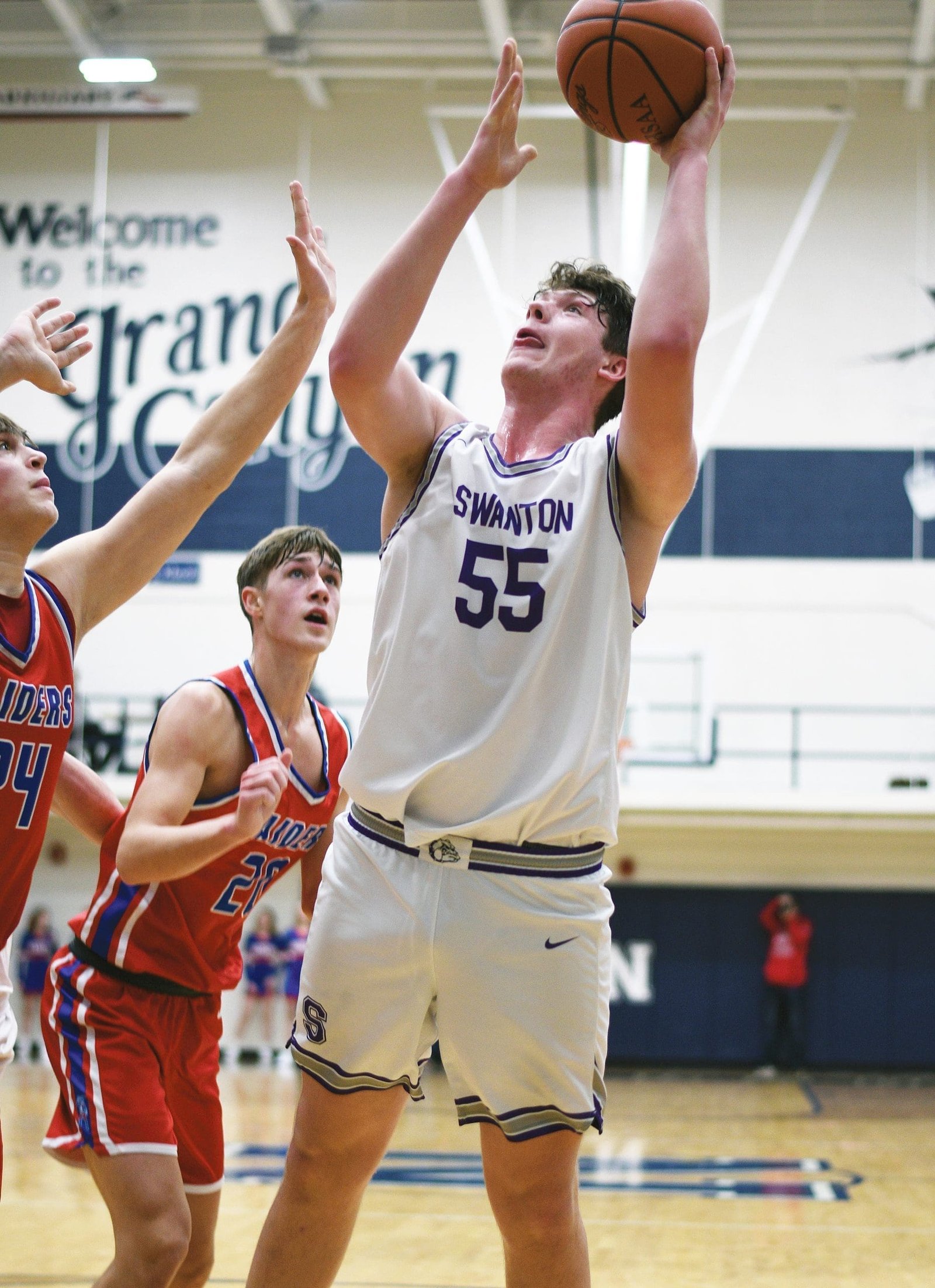 DIVISION III DISTRICT SEMIS … Swanton's Charlie Wood puts up a shot down low in the Bulldogs district semifinal game versus Wayne Trace.
---
By: Dan Cooley
NAPOLEON: Both Archbold and Swanton put forth valiant efforts on Wednesday night at Napoleon.
However, both saw their seasons come to an end in the district semifinals.
---
Please login to view this news story.  Not currently a subscriber?  Obtain seven days of website access along with the current full color E-Edition (same as the print edition) for just $2.00.