---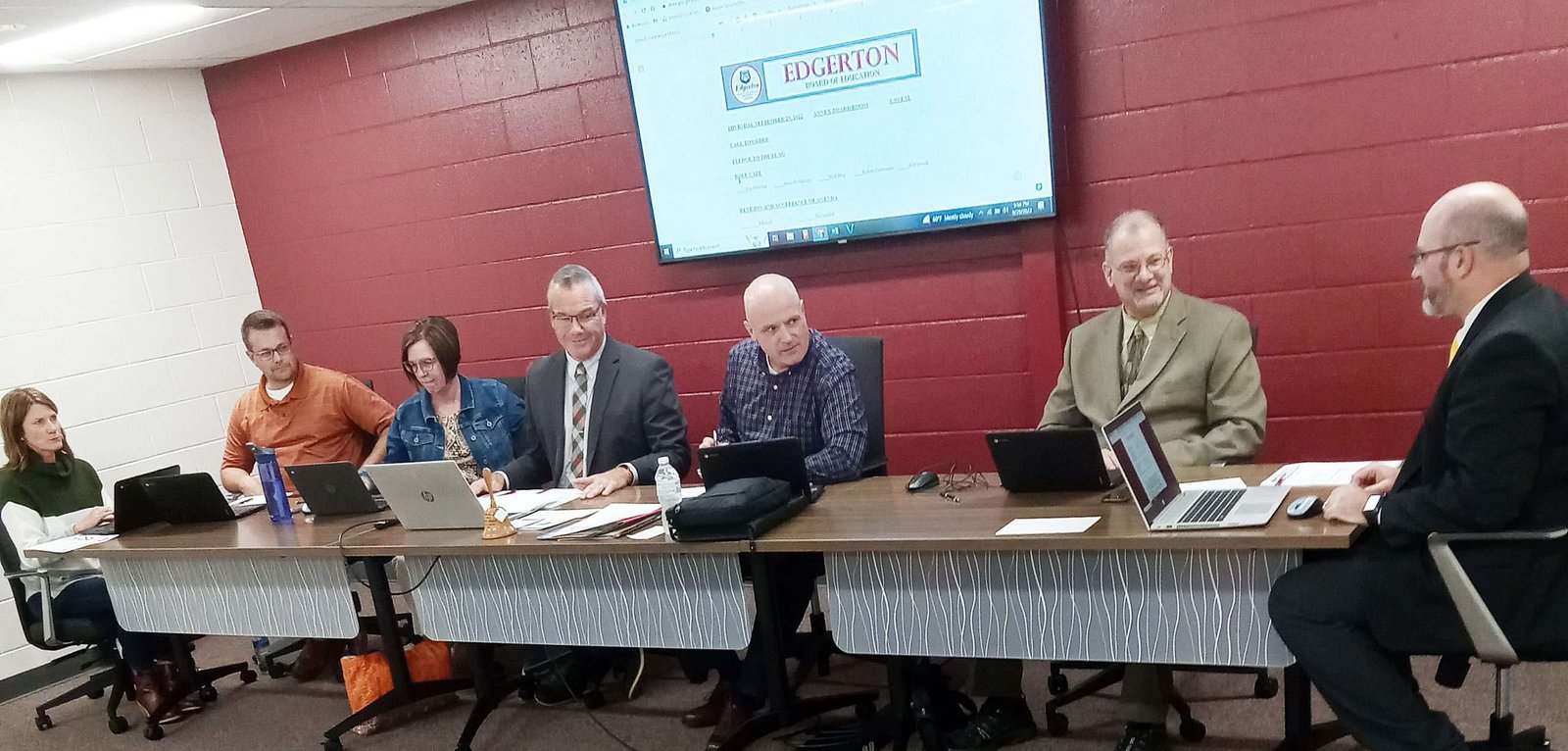 PROGRESSING THROUGH MEETING … Edgerton School Board members (left to right) Amanda Giesige, Bill Swank, Lyn Bowsher, Superintendent Kermit Riehle, Bob Siebenaler, Nick Hug, and Treasurer Bill Blakeley. (PHOTO BY DANIEL COOLEY, STAFF)
---
By: Daniel Cooley
The Edgerton School Board meeting of September 29 began with the Pledge of Allegiance. All five board members, Amanda Giesige, Bill Swank, Lyn Bowsher, Bob Siebenaler, and Nick Hug, were in attendance.
In the first order of business, the board approved the evening agenda and approved the meeting minutes from the previous August meeting.
---
Please login to view this news story.  Not currently a subscriber?  Obtain seven days of website access along with the current full color E-Edition (same as the print edition) for just $2.00.