By: Nate Calvin
Current assistant and 2012 graduate Brody Flegal will be the next man in charge of the Edgerton football program. Flegal was approved by the Edgerton Board of Education last week to replace Ben Wilhelm (57-39) who stepped down in December after nine seasons.
"I'd like to thank the Edgerton Board of Education, our administrative team (Kevin Wolfe & Kermit Riehle), athletic director (Keith Merillat), and Coach Wilhelm. I appreciate the tremendous opportunity and the trust they have in me in leading the program", said Flegal.
"Coach Flegal is a knowledgeable coach with a handle on the game well beyond his years. He is always prepared, organized, and will be a great role model for the young men of Edgerton", said Wilhelm when asked about Flegal's hiring.
Flegal, who graduated from the University of Akron in 2016 and Ohio Dominican University in 2019, has spent the last three years on Wilhelm's staff serving as the Defensive Coordinator for two seasons and one season coaching the Defensive Backs, Wide Receivers, and JV offense.
"A head coaching job was always a goal. After discussion with Coach Wilhelm, we talked that it may be a possible fit here at Edgerton", said Flegal when asked why he decided to apply for the position.
Flegal, who currently resides in Edgerton and is employed as an Intervention Specialist at the high school, will use what he's learned from Wilhelm in his new position.
"I've learned a lot coaching under him, from his preparation and understanding of the game. I have the utmost respect for him as a coach and as a person."
He is ready to get started in preparation for next season. "As a coaching staff we will sit down and evaluate our team. Our offense will be a combination of run and pass. Running the ball is incredibly important, especially late in the season. Ultimately it comes down to what is best for the team", he said.
Flegal added, "We want to continue to focus on discipline and toughness. We want our student athletes to come away with more than just football skills. Things such as teamwork, responsibility, and dealing with adversity are important like skills that football can help teach. An emphasis on academics will also be something we continue to uphold. It must be more than just football."
"Each year every team across the state comes in with high expectations. As a team, we understand that input equals output. It starts in the weight room, summer camps, and into the season. Each day we need to strive to get better. We will control the things we can control and put ourselves in a position to be successful", the new coach concluded.
Nate can be reached at publisher@thevillagereporter.com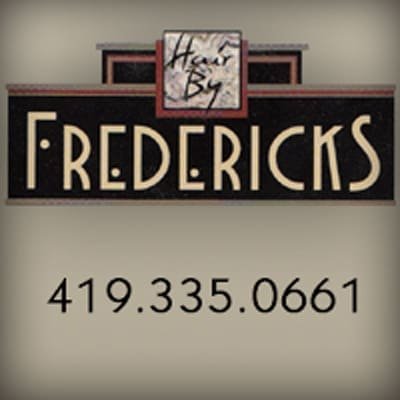 ---