8TH GRADE BBC CHAMPIONS … NORTH CENTRAL EAGLES
---
By: Nate Calvin
MONTPELIER- The Edon 7th grade team and North Central 8th grade team added tournament championships to their regular season title as both teams rolled thru the BBC tournament.
In the 7th grade tournament, play opened on February 1st with three first round games. In the first game Kam Smith led the Locos with 12 points as they knocked off Fayette 33-18. That was followed by Hilltop dominating North Central 68-10 and Stryker slipping by Pettisville 19-14.
In the semifinals on February 3rd, #1 seeded Edon rolled past Montpelier 48-19 and in the other semifinal the second seeded Hilltop Cadets beat Stryker 52-33.
That setup a matchup between the top two teams in the BBC during the regular season in the title game which was won by Edon as they took down Hilltop 45-30.
In the 8th grade tourney, the opening round games took place on February 1st also and saw Montpelier beat Hilltop 49-44 (OT), Stryker slipped past Pettisville 17-12, and Fayette took care of Edon 37-19.
In the first semifinal on February 3rd, the top seeded Eagles were led by Connor Gendron with 10 points and Cohen Myers had nine as they rolled past Montpelier 49-21. In the other semifinal, the #2 seed Stryker edged the #3 seed Fayette by the score of 29-23.
In the championship game on February 8th, the North Central Eagles wrapped up an undefeated season by knocking off Stryker 38-20.
Nate can be reached at publisher@thevillagereporter.com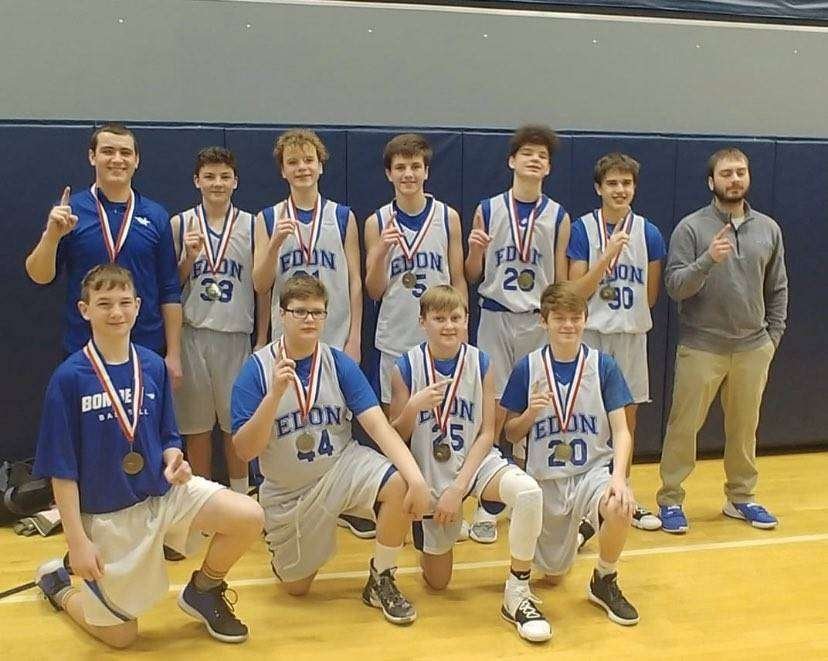 7TH GRADE BBC CHAMPIONS … EDON BOMBERS
---