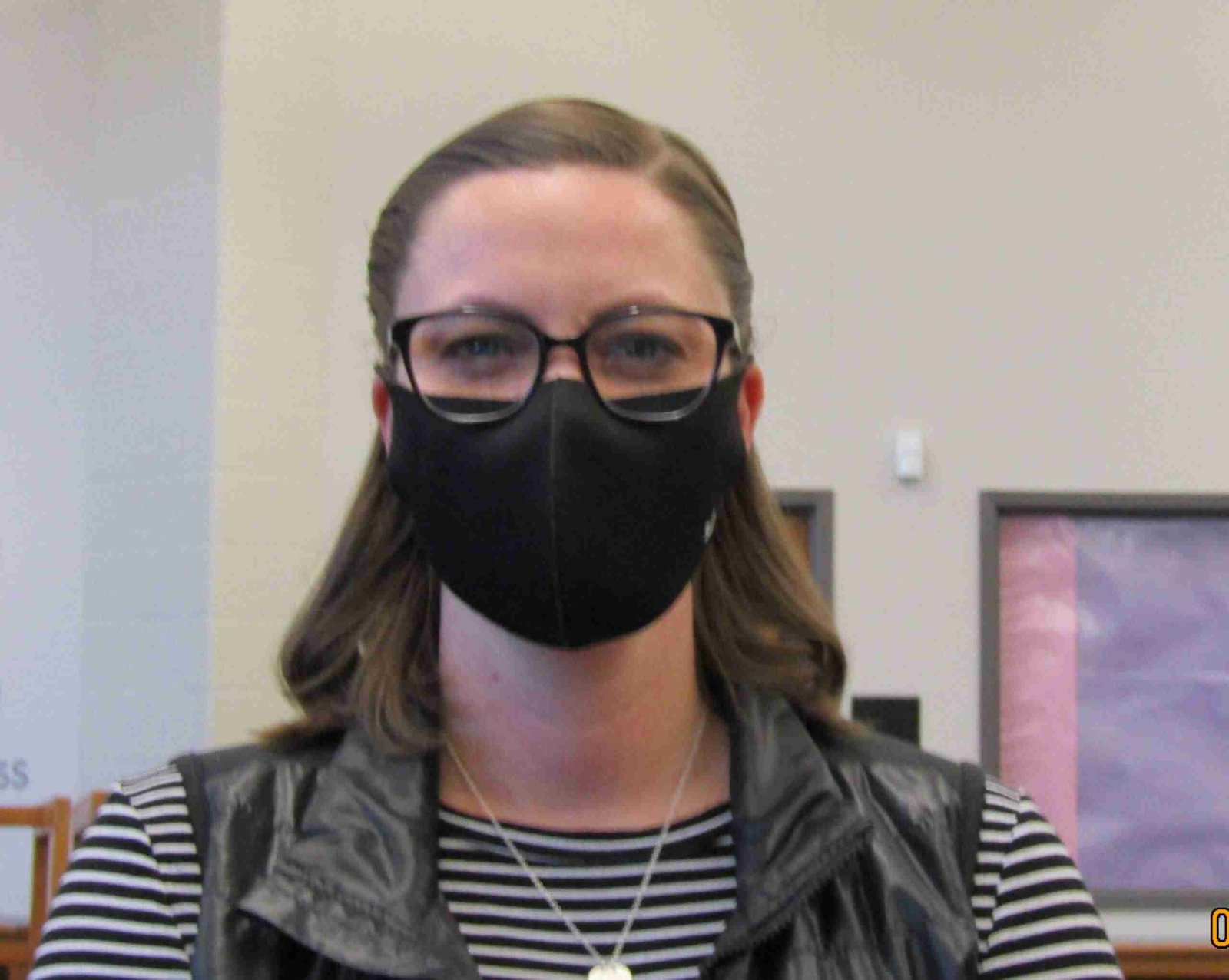 Edon Vocational Agrucultare Teacher Hannah Everetts
---
By: LeAnn Childress
The School Board Meeting began with the Pledge of Allegiance, Roll Call, Recognition of Visitors, and IDEA-B Public Input Meeting.
The Work Based Learning Program was discussed by Mrs. Everetts, the Vocational Agriculture Teacher. She said that this is a new program for grades 9 – 12. The program is to help build students' interest in careers, especially students who are not interested in attending college but would like to learn a trade.
The program assists students in learning about 401Ks, how to read pay stubs, understanding taxes, and how to handle awkward situations or inappropriate behavior in the workplace.
The possibility of a Career Day is being discussed where employers would set up in the gym and talk with students to help match them with their interests.
This year, eleven students participating in the program made a total of $94,808.00 and that is $8,600.00 per student.
The Work Based Learning Program is partnering with Four County Career Center. Mrs. Everetts expressed her appreciation for Four County's partnership and help.
Consent Agenda:
A. Approve the Financial reports for April 2021.
B. Approve Then and Now Certificate for April 2021.
C. Approve FFA trip to FFA Camp July 12-16.
D. Approve the minutes of the regular meeting held on Monday, April 22, 2021.
E. Approve Amended Certificate Request from County Auditor.
F. Donations
G. Approve list of graduating seniors and early graduates pending satisfactory completion of present course work and EOC results.
H. Approve the NWOESC April Teacher and Paraprofessional substitute lists as presented.
I. Recommendation to approve an overnight event for Senior Retreat for May 22 and May 23.
J. Approve Girls Basketball overnight trip to University of Tennessee at Knoxville June 10-12.
K. Approve Varsity Boys Basketball overnight camp at Eastern Ohio Basketball Camp June 15-18.
L. Recommendation to approve and overnight trip for Girls Softball tournament June 28-30.
M.Motion to approve Consent Agenda items: All Approved
Reports to the Board: High School Principal's Report – Principal Lapham shared that the Prom was great and that she can't thank Mrs. Rummel and the Juniors' Parents enough for their help.
Principal Lapham discussed an important program in which members of the Junior Class are involved. The Mental Health for Youth Program prepares the participating students in what to watch for in their peers as far as mental and emotional distress.
The program also helps them to recognize and assist those people close to the students outside of the school environment. The students are taught and mentored by mental health professionals and receive a certificate that is valid for 2 years.
Elementary School Principal's Report – Principal Ripke shared that grades 3 – 6 will have a Fun in the Sun time for all their hard work this school year. Kindergarten – 2nd grade will have time at the park, but this is dependent on earning 1,500 points. The Grab and Go Lunch at the park was also discussed.
Superintendent's Report – Superintendent Stevens expressed how grateful he is to the staff for all that they've done for the students and the school due to the covid circumstances, and that there was a rise in enrollment year.
He also discussed Volleyball Camp taking place in July in Angola, IN. and that 17 girls have signed up. Superintendent Stevens shared that the coaches have been doing a good job with communication and he is appreciative of the work that they have been doing to make this year a success.
He also extended his gratitude to the Bryan City Schools and their work together to install screens at the concession stands so that those who are working can watch the game.
School Nurse Update – Nurse Sheline expressed her thoughts that there are two different aspects to the job as school nurse. The first being that of physical health issues and the second aspect of mental health issues.
One particularly important issue that Nurse Sheline takes into consideration is student attendance and helping to educate the parents how important it is that their child sees a doctor, especially if the child has an injury or is not feeling well to improper nutrition.
Another aspect of her job is talking to high school students about drug intervention. Many times, she is helping to educate the students and their parents, as well as the staff on the importance of physical and mental health wellness.
Action Items:
A. Approve Five-Year Forecast and Assumptions for Fiscal Years 2021-2025 (May 2021 Update)
B. Approve new fund for Class of 2025
C. Approve resolution authorizing 2021-2022 membership in the Ohio High School Athletic Association.
D. Recommendation to approve job description updates as presented for all district positions.
E. Recommendation to approve Teaching Contracts effective August 18, 2021.
F. Recommendation to approve Non-Teaching contracts. (Extra Custodial still in question)
G. Recommendation to approve supplemental contracts for the 2021-2022 school year.
H. Recommendation to approve a 2.5% salary increase for Classified Staff Members.
I. Recommendation to approve a two-year purchased service agreement with Bryan City School District for School Psychologist Services effective for the 2021-2022 and 2022-2023 school years.
All Approved
LeAnn can be reached at publisher@thevillagereporter.com
---