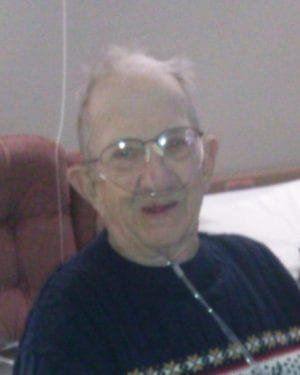 Eugene Paul Garber, age 86 of West Unity and formerly of Stryker passed away late Friday April 10, 2016 at Parkview Hospital in Fort Wayne. Prior to his retirement he had worked the Ohio Art Company in Bryan and had also worked for Kamco in West Unity.
Mr. Garber was born on January 7, 1930 in Stryker the son of the late Clinton and the late Muriel (Mignery) Garber. On July 11, 2009 he married Rena May and she survives. He attended the Stryker United Methodist Church. Surviving are two sisters-in-law, Lois (Jack) Garber, Clearwater, FL and Joan (Richard) Garber, Dayton, OH. Preceding him in death were is parents and brothers Herbert Garber, Charles Garber, Richard Garber, Jack Garber and sister Helen (Garber) Bly.
A memorial service will be held at 1:00pm Tuesday April 19, 2016 at the Grisier Funeral Home in Stryker with Rev. James Ernst officiating.
Interment will follow in the Stryker Cemetery. Friends may visit with the family from 11:00am until service time on Tuesday.
Online condolences may be made to the family at www.Grisier FH.com