---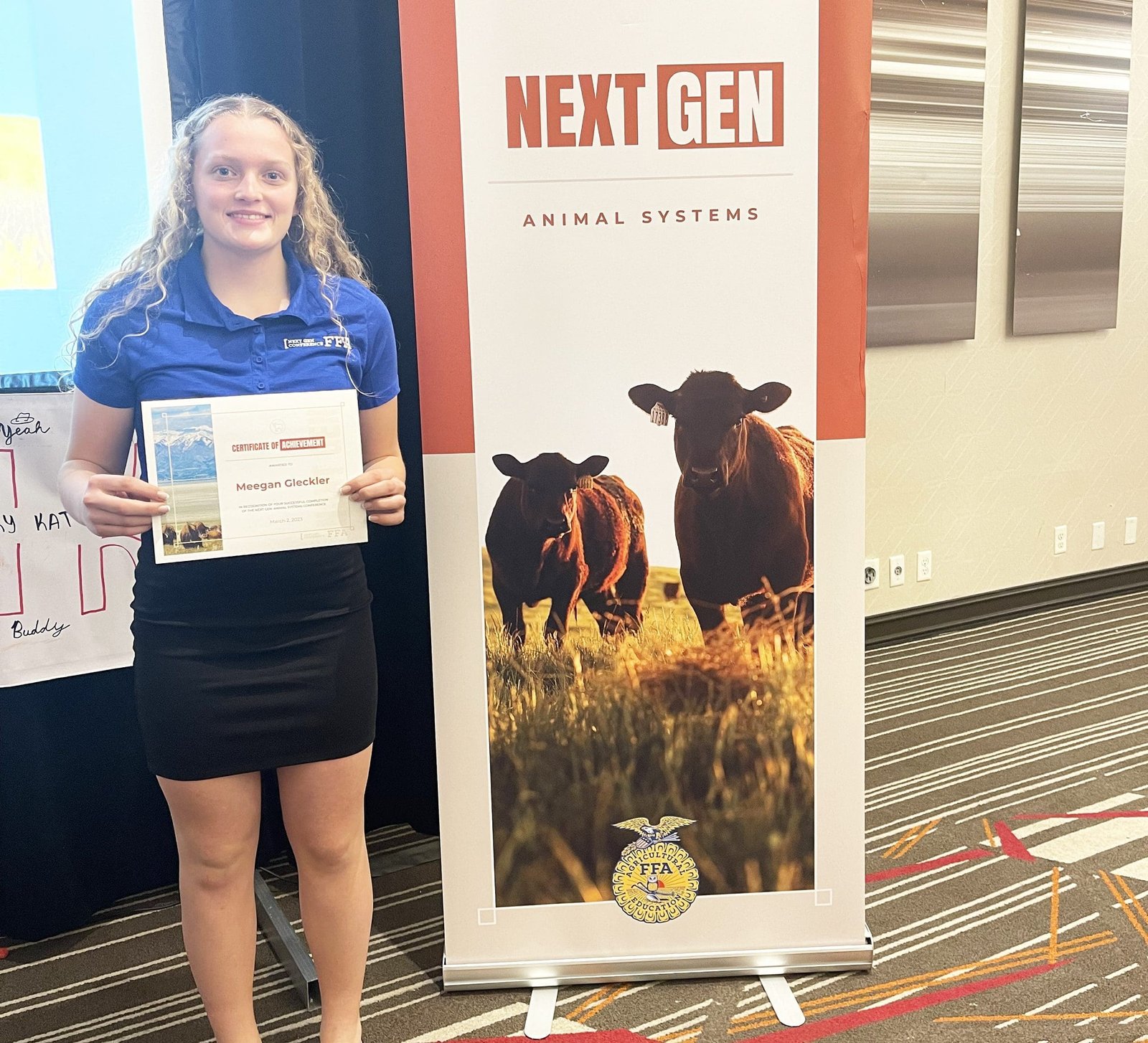 ---
At the start of March, Evergreen FFA member Meegan Gleckler attended the National FFA Next Generation Conference in Denver, Colorado.
Throughout the country, 75 FFA members were selected to attend this conference, which had a focus on animal sciences.
Meegan was selected as one of three individuals to represent Ohio at the conference. She was excited to receive the opportunity to travel out west to learn more about the animal science industry.
Her favorite part of the conference was learning about the differences of farming and ranching in the western part of the country compared to the Midwest.
While in Denver, the participants toured a cattle ranch, the Colorado State University Spur, the Denver Zoo, National Cattlemen's Beef Association Headquarters, and Rocky Mountain Arsenal National Wildlife Refuge.
The participants had the opportunity to network with several animal science industry representatives from across the country.
Meegan is planning to enter the animal science industry after high school by studying to become an Equine Dentist.
Meegan would like to give a special thank you to the local Evergreen community for supporting her in attending this conference.
---