---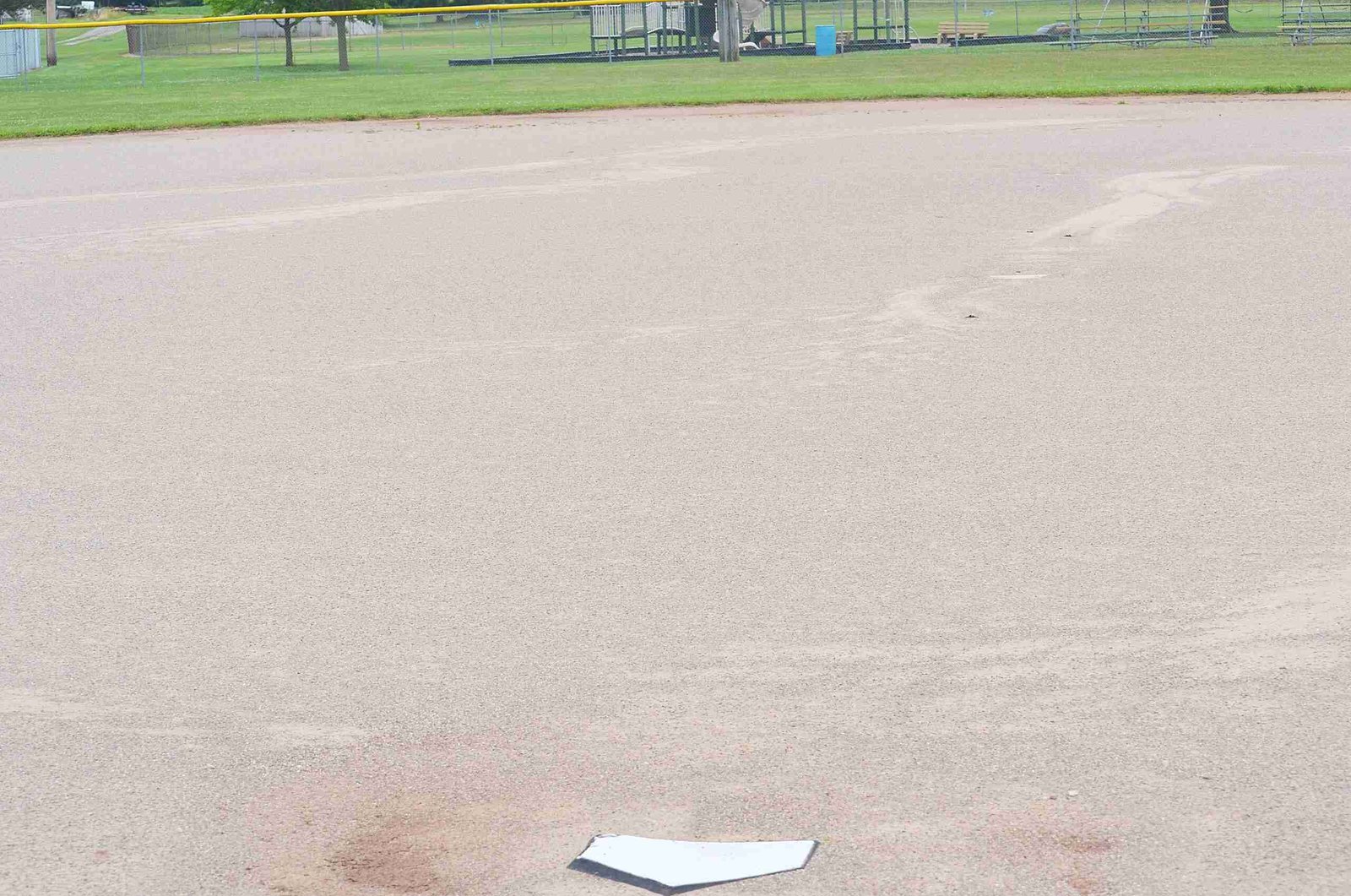 PARTY IN THE PARK … The baseball field in this picture will be the proposed site for Party in the Park, an evening portion of the Bull Thistle Event, which will take place the first weekend in August. (PHOTO BY DANIEL COOLEY, STAFF)
---
By: Daniel Cooley
The Fayette Village Council meeting of July 13 began with the Pledge of Allegiance, followed by roll call. Council members in attendance were Rodney Kessler, Bryan Stambaugh, Suzette Boesger, David Wheeler, Chris Meeker and Kimberly Priestap.
First, council approved of the agenda for July 13 and then approved the minutes from the June 22 council meeting, the minutes from the Public Works/Finance Committee meeting of June 22 and the minutes from the Planning Commission meeting from June 27.
Visitor Brittany Theis then gave a report on the Bull Thistle Festival and the Fall Fest. The Bull Thistle Event will be held on Saturday, August 6 and the Fall Fest is slated for September 24.
For the Bull Thistle, Theis stated that they are still looking for a parade announcer and a parade judge.
She stated that they are getting orders together already for the chicken dinners and that they have about 20 applications thus far for the parade.
Events for the day include a biscuits and gravy breakfast from 8-10 a.m. at the Our Lady of Mercy Church and the parade starts at 11 a.m.
There will be a Party at the Park, including serving beer at the baseball field in the park and fireworks will be shot off from the school grounds, around dusk. Next, council approved of the paying of the bills.
Council then approved the first reading of Ordinance 2022-05. This Ordinance adopts a new zoning code for Fayette and repeals the current code.
That was followed by council approving the first reading of Resolution 2022-06. This Resolution will authorize the village administrator, the mayor and council to execute amendments to the School Resource Officer Interagency agreement with Fayette Local Schools.
Next, council approved the second reading of Ordinance 2022-04. This Ordinance is regarding, according to the agenda, "the discharge, ignition or explosion of fireworks within the village" of Fayette.
Council then approved the Bull Thistle Event permit and approved the addendum to the fall fest permit. Council then went into executive session.
Dan can be reached at publisher@thevillagereporter.com
---