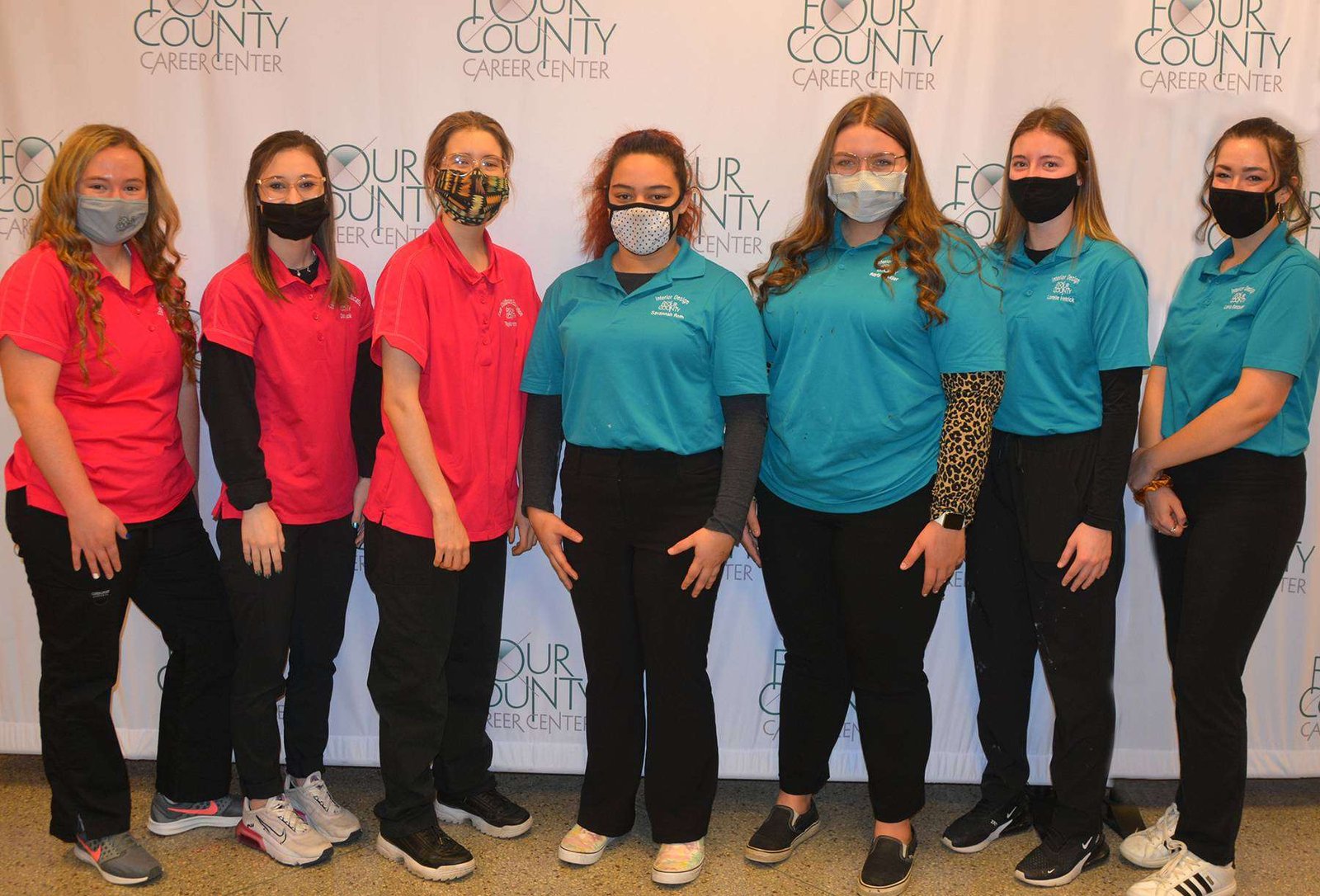 Seven Four County Career Center Family, Career & Community Leaders of America (FCCLA) Chapter members placed in the FCCLA Regional Competition and have qualified for state FCCLA skill competition.
Contest competitors are (LEFT TO RIGHT) Miranda Bachman (Napoleon) Language & Literacy; Daisy Jack (Bryan) Focus on Children; Taylor Harter (Tinora) Interpersonal Communications; Savannah Roth (Defiance) Repurpose & Redesign; Raylynn Miler (Tinora) Repurpose & Redesign; Lorelle Hetrick (Fairview) Interior Design Scenario; and Lena Bassett (Hicksville) Interior Design Scenario.
FCCLA members from all parts of Ohio will be competing April 5-12 for awards and the right to advance to national skill and leadership contests. Four County Career Center FCCLA Advisors are Kelli Alspaugh, Michele Nafziger, Joyce Golz, Lisa Hall, Pete Herold, and Susan Myers.
---