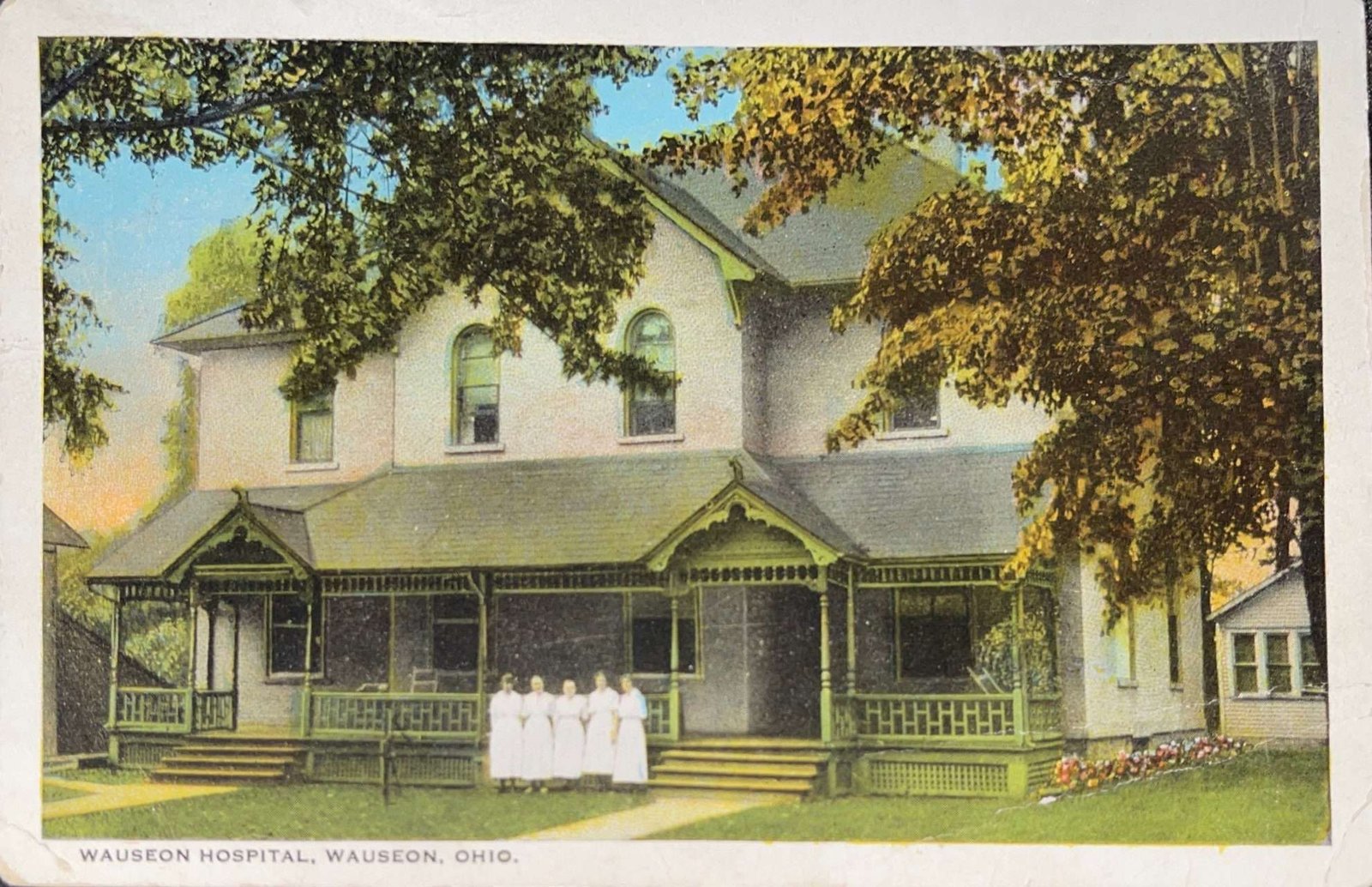 WAUSEON HOSPITAL … A picture shows what the Wauseon Hospital looked like back in the 1920's.
---
By: Jacob Kessler
The Fulton County Historical Society is currently planning renovations to the History Manor located in Wauseon. The building, that has been around since 1868, has served many purposes during its time in Wauseon.
The building will be restored and repurposed to show off the history of the building and allow visitors to walk through time.
The building will be divided into 4 sections with the first section taking people back to 1895 when the building was the city's high school. The year 1895 is also shortly before the building's second floor collapsed.
Walking out from the area of the school you will then enter the year 1905 when the building served as the home for Frank Mercer. Moving upstairs to 1925, the building served as the community's hospital.
Ghost enthusiasts still come quiet often to the building's second floor to experience those who may have never left.
To the far left of the building time changes to 1945 when the building acted as an apartment complex. The Historical Society has since been in position of the building since the 1960's.
Since 2018 the Historical Society has also been running the new Museum of Fulton County across from the Fairgrounds.
John Swearingen, Jr. is the Director of the Museum of Fulton County as well as the Historical Society and explained the motivation for keeping both buildings.
"When we were in the process of creating the new museum, we approached other Historical Societies and asked them if there was anything they regretted and overwhelmingly their response was that they wished they never got rid of their original building. So, we purposefully kept it for the future," said Mr. Swearingen, Jr.
According to Mr. Swearingen, Jr. the building does not have that much work to be done to it. "We approached the Ohio Historic Preservation Office and did a Zoom session with them to discuss issues with the building."
"They made recommendations for work to be done in certain areas to ensure preservation, which is what most of the work will be for."
Most of the work needing to be done is to ensure longevity of the bricks due to the collapsed back in the 1890's. In order to keep the historic feel though, the building will not look too much different.
"If you look at pictures from back in the 1920's when it was a hospital, that is what we want to make sure it looks like," said Mr. Swearingen, Jr.
Due to costs, the Historical Society is hoping to work on at least one project every year to ensure completion of the project and ultimately preservation of the building itself.
Jacob can be reached at jacob@thevillagereporter.com
---