CARTER BZOVI … Carter stands in front of the sign that greets customers. (PHOTOS BY JACOB KESSLER, STAFF)
---
By: Jacob Kessler
Carter's Produce, located at 17321 State Route 2 in Wauseon, has a new building this year. The new building was put up in response to their growing customer base and the need for more room.
Since 2013 Carter Bzovi and Tyson Andrews have been growing and selling produce together out of a small building at the property.
Before that, the property was being run by Tyson with Carter selling his produce from a stand at the Brown Bag in Wauseon. The two teamed up and started selling together at the location on SR 2.
As time went on and their combined customer base continued to grow, the need to have a bigger space grew as well.
"It was time for more space, something bigger. We didn't have enough table space in the old building and now customers can walk around and not be so crowded."
"We pride ourselves on giving quality products and good service and now this helps us to do that even more," said Carter.
Carter also explained that everything is either grown by the two of them, or it is sourced locally from other farmers.
The produce shop sells many things including watermelon, cantaloupe, plums, tomatoes, cucumbers, onions, squash, peppers and of course corn. There is also a huge display put on for fall with hay bales and pumpkins.
If you are in the market for some fresh produce, stop on by Carter's Produce. Look for the giant ear of corn on the side of the road and don't forget to grab some when you stop by.
Jacob can be reached at jacob@thevillagereporter.com
---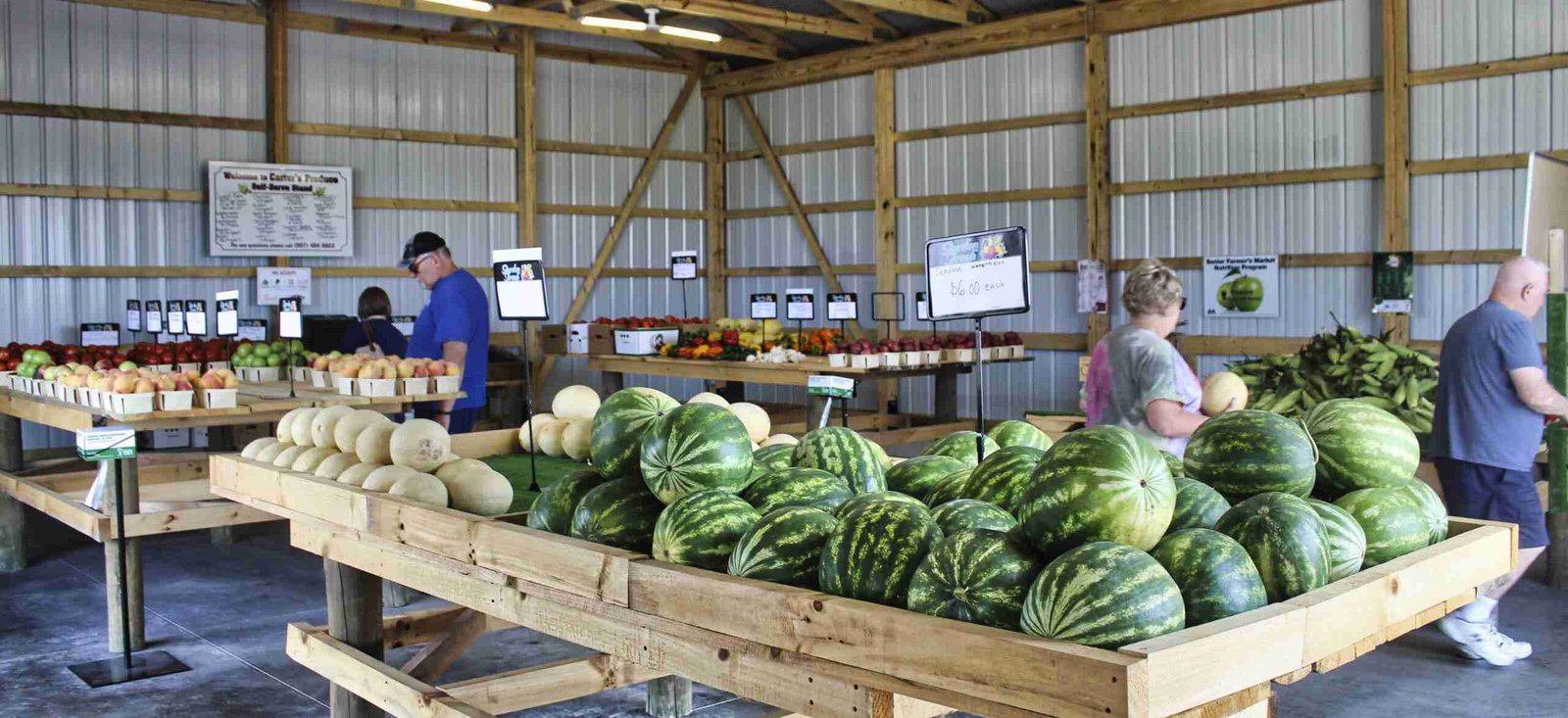 PRODUCE INTERIOR … Customers shop inside the Carter's Produce building on State Route 2.
---